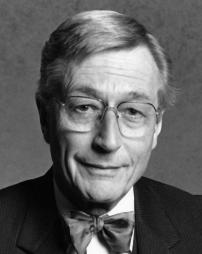 Date of Birth: May 02, 1925
Date of Death: November 19, 2011 (86)
Birth Place: London, ENGLAND
Latest News on John Neville
Stage Credits
  [Broadway]
1993
Richard de Beauchamp
  [Broadway]
1982
Pastor Manders
  [Broadway]
1974
Sherlock Holmes [Replacement]
  [Broadway]
Closed on the road, 1971
Humbert Humbert
  [West End]
Original London Production, 1968
Performer
  [Regional (UK)]
World Premiere, 1968
Performer
  [Broadway]
1958
Hamlet
  [Broadway]
1958
Sir Andrew Aguecheek
  [Broadway]
1956
Thersites
  [Broadway]
1956
Macduff
  [Broadway]
1956
Romeo
  [Broadway]
1956
King Richard the Second
  [West End]
Original London Production, 1954
Performer
Productions
[Broadway, 1982]
Director
Stage
Performances
  [Broadway]
1993
Richard de Beauchamp
  [Broadway]
1982
Pastor Manders
  [Broadway]
1974
Sherlock Holmes [Replacement]
  [Broadway]
Closed on the road, 1971
Humbert Humbert
  [West End]
Original London Production, 1968
Performer
  [Regional (UK)]
World Premiere, 1968
Performer
  [Broadway]
1958
Hamlet
  [Broadway]
1958
Sir Andrew Aguecheek
  [Broadway]
1956
Thersites
  [Broadway]
1956
Macduff
  [Broadway]
1956
Romeo
  [Broadway]
1956
King Richard the Second
  [West End]
Original London Production, 1954
Performer
Productions
Director
John Neville News
Contemporary Classical Artist Jaye Marsh Awakens Inner WildFlute & A Vastly Canadian Experience In "Calling"
by A.A. Cristi - Nov 16, 2021
Contemporary classical artist Jaye Marsh awakens her inner WildFlute, and welcomes audiences to experience Canada's vast wilderness and beauty along the way with the release of her new single, 'Calling' for flute and loon calls - available now.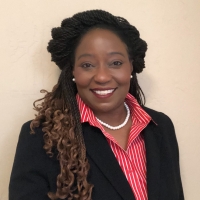 West Valley Arts Council Receives $20,000 Grant From National Endowment For The Arts
by Chloe Rabinowitz - May 12, 2021
West Valley Arts Council has been approved for a $20,000 Grants for Arts Projects award to support its Imprints series, an ongoing program recognizing and celebrating the cultural impact and contributions of Arizona's diverse communities and populations.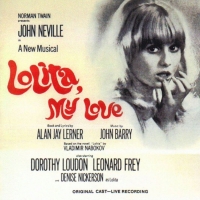 Student Blog: Lolita, My Love: How a Script Killed a Score
by Student Blogger: Drew Eldridge - Mar 15, 2021
In my opinion, the show was in a constant state of confusion. John Barry's score was extremely 70's jazz-funk inspired. The songs were all akin to pop songs, except for a small few. Lerner's lyrics were quite good, but with a lackluster score they became bland. The script was the biggest problem.
West Valley Arts Presents IMPRINT: AFRICAN AMERICANS IN THE ARTS
by Chloe Rabinowitz - Dec 18, 2020
In celebration of Black History Month (Feb. 1- March 1) and the contributions African American artists have made in the community and to the greater culture, West Valley Arts is presenting Imprint: African Americans in the Arts, featuring five local artists, at Arts HQ Gallery, 16126 N. Civic Center Plaza.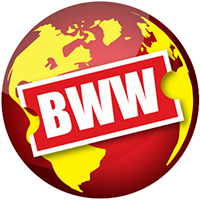 TogetherLAFestival Returns with Playwright Meet and Greets
by A.A. Cristi - Oct 8, 2020
Meet the playwrights from the 2nd week of LA's first TogetherLAFestival. Presented by Alternative Theatre Los Angeles (ATLA) in association with LA Stage Alliance (LASA), a?oeTogether LA: A Virtual Stage Festivala?? is celebrating the vibrant and diverse intimate theatre scene of the greater Los Angeles area.
Terry Knapp Celebration Of Life Announced At UHM Kennedy Theatre
by A.A. Cristi - Aug 27, 2019
The University of Hawai'i at Mānoa's Department of Theatre and Dance and Kennedy Theatre will be hosting a celebration of the life and career of Terence a?oeTerrya?? Knapp on Saturday, October 19, 2019. Doors will open at 5:00pm, participants will be welcome to visit with one another on the upper lanai; the formal Celebration will begin at 5:30pm in the Kennedy Theatre auditorium. Admission is free and open to the public. 
GO BANG YOUR TAMBOURINE Comes to the Finborough Theatre
by Stephi Wild - Jul 1, 2019
The London premiere of Philip King's 1970 play Go Bang Your Tambourine opens at the Finborough Theatre for a four week limited season on Tuesday, 6 August 2019 (Press Nights: Thursday, 8 August 2019 and Friday, 9 August 2019 at 7.30pm).
Waterfront Café & Summer Stages Presents El Grande de Coca-Cola
by A.A. Cristi - Jul 25, 2018
Waterfront Cafe & Summer Stages presents the multi-lingual cabaret El Grande de Coca-Cola, opening on Thursday, August 23rd and then running through September 29th, 2018.  All performances will take place in Berger Park Cultural Center's Coach House Theater, located at 6215 North Sheridan Road - Chicago, Illinois 60660.
Casting Announced for IMAGINATIONSHIP at Finborough Theater
by A.A. Cristi - Dec 12, 2017
Originally seen as a staged reading as part of Vibrant 2017 A Festival of Finborough Playwrights, the world premiere of Imaginationship by Sue Healy runs at the Finborough Theatre, playingSunday and Monday evenings and Tuesday matinees from Sunday, 7 January 2018 (Press Night:Monday, 8 January 2018 at 7.30pm).

VIBRANT 2017 to Return for Ninth Consecutive Year at Finborough Theatre
by BWW News Desk - Sep 7, 2017
Now in its ninth consecutive year, the multi-award-winning Finborough Theatre - the coalface of British Theatre - presents Vibrant 2017 - A Festival of Finborough Playwrights, its annual explosion of new writing, performing on Sundays, Mondays and Thursdays, 8, 9, 12, 15, 16, 19, 22, 23, 26 October 2017.
John Neville Frequently Asked Questions
How many Broadway shows has John Neville been in?
John Neville has appeared on Broadway in 10 shows.
How many West End shows has John Neville been in?
John Neville has appeared on London's West End in 2 shows.
What was John Neville's first West End show?
John Neville's first West End show was The Duenna which opened in