Latest News on John Nelson
Stage Credits
Productions
[Off-Broadway, 2012]
Choreographer
Scenic Designer
John Nelson News
Harris Theater Presents EDEN By Joyce DiDonato
by A.A. Cristi - Mar 30, 2022
The Joan W. and Irving B. Harris Theater for Music and Dance presents EDEN by Joyce DiDonato on the HTP Mainstage on Saturday, April 16, 2022 at 7:30PM.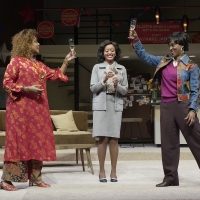 BWW Review: Amusing Interplay Surrounds WHAT I LEARNED IN PARIS at South Coast Rep
by Michael Quintos - Mar 7, 2022
Playwright Pearl Cleage's WHAT I LEARNED IN PARIS---now on stage at South Coast Repertory in Costa Mesa through March 19, 2022---takes place during the historic win of Atlanta's first black mayor in 1973 and focuses on a romantic triangle between a young campaign staffer and two much older men she works with at the election HQ.
Symphony San Jose Presents All-Beethoven Program with Jon Nakamatsu
by A.A. Cristi - Nov 12, 2021
Symphony San Jose presents Beethoven Turns 251, with pianist Jon Nakamatsu, December 4-5 in All-Beethoven Program
Indianapolis Symphony Orchestra Reaches Agreement With Musicians
by Stephi Wild - Sep 18, 2021
The agreement includes increasing the number of musicians to 76 by the third year. Additionally, two musicians will join the orchestra's board of directors for the first time.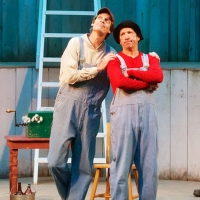 Northern Sky Theater Announces Virtual Season While Adjusting The Recent Schedule
by A.A. Cristi - Jun 18, 2020
While they await definitive plans for their potential fall season, Northern Sky Theater in Door County, Wisconsin announces a three-pronged virtual season to continue its mission of developing original work, employing its artists, and reaching out to its audience.
BWW Review: Berlioz's DAMNATION DE FAUST - Erato
by George Weinhouse - Feb 20, 2020
A gorgeous new recoding of Berlioz's DAMNATION DE FAUST, on the Erato label, has come my way and it is well-worth investigating.  The work has entered the public consciousness with the recent revival by the Metropolitan Opera in late January and early February.   
Baritone Will Liverman & Pianist Jonathan King to Release New Album WHITHER MUST I WANDER
by Kaitlin Milligan - Dec 12, 2019
On Friday, January 10, 2020, baritone Will Liverman and pianist Jonathan King release their debut album Whither Must I Wander on Odradek Records. Whither Must I Wander is an exquisite recital of songs on the theme of travel by composers by Ralph Vaughan Williams, J. Frederick Keel, Herbert Howells, Aaron Copland, Steven Mark Kohn, Nikolai Medtner, and Robert Schumann. 

Shanghai Opera Symphony Orchestra to Play Lyndon in First US Tour
by Julie Musbach - Feb 5, 2019
The Shanghai Opera Symphony Orchestra is on its very first United States tour, and KCP Presents will bring the 80-piece orchestra to Lyndon Institute on February 13th at 7pm. The show will be the first time since 1979 that an entire symphony has performed locally.

BWW Review: 19: THE MUSICAL at The Hill Center
by Rachael Goldberg - Jan 20, 2019
Creators Jennifer Schwed and Doug Bradshaw teamed up with composer Charlie Barnett to produce a musical that is sweet, earnest, smart, and sensitive. It may be a lofty goal to hope that '19: The Musical' achieves 'Hamilton'-like heights, but, much like the women it portrays, it's certainly up to the task and should not be underestimated.

Shanghai Opera Symphony Orchestra Comes to MPAC
by A.A. Cristi - Jan 15, 2019
The Shanghai Opera Symphony Orchestra's debut North American tour will stop at Mayo Performing Arts Center on Sunday, February 17 at 3 pm. Tickets are $39-$69.
John Nelson Videos