Latest News on John Chamberlain
John Chamberlain News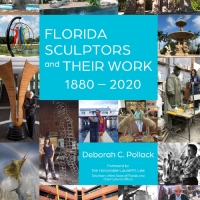 Art Historian Deborah C. Pollack Will Discuss New Book on Florida Sculptors at The Society Of The Four Arts
by Stephi Wild - Feb 3, 2023
Distinguished art historian and Palm Beach gallery owner Deborah C. Pollack will be discussing her new book Florida Sculptors and Their Work 1880-2020 on Wednesday, February 8, 1:30 pm, at The Society of the Four Arts, Dixon Education Building.
An Exhibition Exploring A Pivotal Three-Year Period In The History Of Art And Culture In NYC Opens July 2022
by A.A. Cristi - Feb 24, 2022
The Jewish Museum will present New York: 1962-1964 , an exhibition that explores a pivotal three-year period in the history of art and culture in New York City, examining how artists living and working in New York responded to their rapidly changing world.
Dallas Art Fair Foundation Gifts Two Artworks To Dallas Museum Of Art And Nasher Sculpture Center
by A.A. Cristi - Nov 17, 2020
The Dallas Art Fair Foundation has announced it has gifted two artworks from the Dallas Art Fair's Four x Five exhibition to two major Dallas museums. The Dallas Museum of Art (DMA) has acquired Cynthia Daignault's painting, Elegy (Los Angeles) (2019), for its permanent collection. The Nasher Sculpture Center has acquired a new wall sculpture by Gabriel Rico, Cincuenta from the series 'Reducción objetiva orquestada (2020), for its permanent collection.
Popular NYC Gallery ODETTA Grows Smaller to Feature Monumental Sculpture
by A.A. Cristi - Jul 21, 2020
ODETTA, in response to the current paradigm, is excited to introduce a new exhibition space, ODETTA Petite. Based on the gallery's original Bushwick space, Ellen Hackl Fagan and Seth Callander have created a scaled-down venue to allow its artists to return to gallery exhibitions. The new space is 10a??h X 24a??l x !2a??w. With a touch of humor, Fagan's channeling a combination of Le Corbusier and Wes Anderson, ala Alice in Wonderland.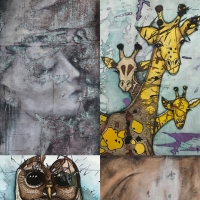 Art House Productions Will Present The First JC Fridays Of The Year
by Chloe Rabinowitz - Mar 3, 2020
On March 6, 2020, Art House Productions' JC Fridays will be holding its seasonal multi-arts festival, featuring art events that take place in restaurants, galleries, stores, and event spaces in almost every neighborhood in Jersey City.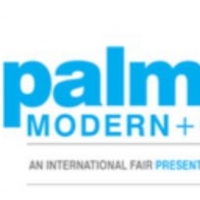 Palm Beach Modern + Contemporary Art Fair Kicks Off With VIP Preview Thursday, January 9
by Chloe Rabinowitz - Jan 6, 2020
The Palm Beach Modern + Contemporary Art Fair, presented by Art Miami and sponsored by the City of West Palm Beach returns for its fourth edition in West Palm Beach City's Tent Site (825 S Dixie Hwy & Okeechobee Blvd, West Palm Beach) on Thursday, January 9th with a VIP Preview, before opening to the general public on Friday, January 10th through January 12th.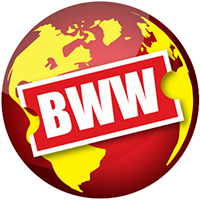 Art Miami Announces Exhibitor List For 30th Anniversary Edition
by A.A. Cristi - Sep 10, 2019
Art Miami (http://www.artmiami.com), returning for its 30th edition on December 3 a?" 8, 2019, has announced its 2019 exhibitor list. Recognized as one of the preeminent international modern and contemporary art fairs, Art Miami will showcase an array of iconic and important art works, dynamic projects and special installations from more than 170 international galleries from nearly 22 countries representing 69 cities.
Tickets Now On Sale For The So-fi Festival At Westbeth
by Julie Musbach - May 7, 2019
The June 2019 So-fi festival announces that it will be presenting works at The Clemente's Los Kabayitos and Flamboyan Theaters (107 Suffolk St. between Rivington & Delancey) and Westbeth (463 West Street between Bethune and West 12th St) June 6th-23rd 2019.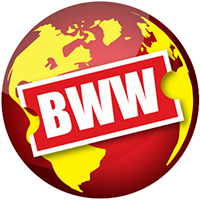 Palm Beach Modern + Contemporary Kicks Off 2019 With World-Class International Art Fair For Third Edition
by Julie Musbach - Jan 4, 2019
The Palm Beach Modern + Contemporary Art Fair (PBM+C), presented by Art Miami and hosted by the City of West Palm Beach, will return for its third edition in West Palm Beach City's Tent Site (825 S Dixie Hwy at Okeechobee Blvd) on Thursday, January 10th through Sunday, January 13th, 2019. PBM+C is the most important fair to take place in Palm Beach during the winter season as it brings a world-class, internationally respected group of art dealers and their artists to one of the most culturally savvy and discerning collecting audiences in the world.

BWW Feature: LOCAL COMPANIES RELOCATE AFTER FIRE AT KCA at Kentucky Center For The Performing Arts
by Keith Waits - Jun 18, 2018
A June 13 fire on the roof of the Kentucky Center for the Performing Arts has closed the facility until at least June 25, forcing at least two local theatre companies to revise plans for upcoming productions and raising questions about the opening of the next entry in the PNC Broadway in Louisville series. The fire broke out around 2:00pm in an area in which construction crews had been executing repairs on the roof and was brought under control by the Louisville Fire Department within about two hours.
John Chamberlain Frequently Asked Questions
How many Broadway shows has John Chamberlain been in?
John Chamberlain has appeared on Broadway in 1 shows.
How many West End shows has John Chamberlain been in?
John Chamberlain has not appeared in the West End