Latest News on Jeffrey Rogers
Latest News on Jeffrey Rogers
Stage Credits
  [Broadway]
1982
Alan (Understudy) [Replacement]
David (Understudy) [Replacement]
Stage
Performances
  [Broadway]
1982
Alan (Understudy) [Replacement]
David (Understudy) [Replacement]
Jeffrey Rogers News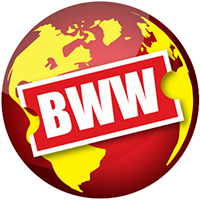 CODA Plus, LA Phil's Group For Young Music Fans, Launches At The Hollywood Bowl
by A.A. Cristi - Jun 28, 2019
This summer, the LA Phil introduces CODA Plus at the Hollywood Bowl. The new group offers young professionals an insider's view of five select LA Phil performances through exclusive pre-concert events, featuring guest speakers and complimentary drinks and small bites. CODA Plus members can then take in the concerts from premium bench seats.
BWW Review: Nashville Shakespeare Festival's Magical MIDSUMMER Heralds a 30th Anniversary
by Jeffrey Ellis - Sep 4, 2018
In her welcoming note to audiences at the 2018 version of Nashville Shakespeare Festival's production of A Midsummer Night's Dream - the 30th anniversary of the company's annual Shakespeare in the Park festivities at Centennial Park (which now is without question the place to be on a midsummer's night in Music City, all other artistic offerings that abound notwithstanding) - executive artistic director Denice Hicks takes a fanciful look ahead to 2048, and suggests that she'll either be in the audience or, quite possibly, in the cast of whatever show happens to be onstage some 30 years hence. Let me just make this prediction by way of critical pronouncement: Denice Hicks, then 88, will once again be playing the ethereal Puck in NSF's then-current Midsummer and I, who will be a spry 91-year-old at the time (or possibly a critical hologram), will be in the audience once again to marvel at her ageless skills and timeless artistry.
Jeffrey Rogers Frequently Asked Questions
How many Broadway shows has Jeffrey Rogers been in?
Jeffrey Rogers has appeared on Broadway in 1 shows.
How many West End shows has Jeffrey Rogers been in?
Jeffrey Rogers has not appeared in the West End