Latest News on James Warwick
Latest News on James Warwick
James Warwick News
Great Barrington Public Theater Season Tickets Now on Sale
by Marissa Tomeo - Apr 8, 2022
Great Barrington Public Theater tickets now on sale. The season opens June 3 with Solo Festival, five weeks of daring, single-actor shows that run the spectrum of sensibilities, emotions, drama, comedy, history and music; written, performed and directed by local and nationally renowned artists.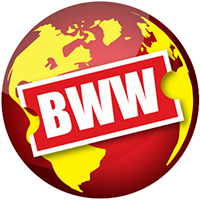 Great Barrington Public Theater Announces 2022 Season
by Stephi Wild - Mar 9, 2022
Lineup includes a daring, new work by Alison Larkin; a versatile mix of verse, monologue and music by Will LeBow; a brand-new comedy by Mark St. Germain; and a riveting, contemporary drama by Andrew Bovell of an American family coming to terms with unspoken truths.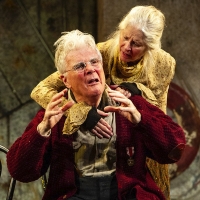 Shakespeare & Company to Close Out 2021 Season With THE CHAIRS
by Chloe Rabinowitz - Oct 26, 2021
Shakespeare & Company's production of The Chairs - written by Eugène Ionesco and directed by James Warwick - will close out its 2021 season with final performances October 28 through 31.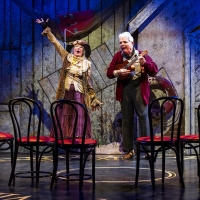 BWW Review: THE CHAIRS at Shakespeare & Company
by Marc Savitt - Oct 17, 2021
THE CHAIRS is an absurdist 'tragic farce' by Eugène Ionesco. It was written in 1952 and debuted the same year. THE CHAIRS concerns two characters, known as Old Man and Old Woman, frantically preparing chairs for a series of invisible guests who are coming to hear an orator reveal the Old Man's discovery.
Shakespeare & Company Announces Limited Number of Additional Tickets Available for 2021 Productions
by Chloe Rabinowitz - Jun 1, 2021
Shakespeare & Company has announced that on June 1, a limited number of additional tickets will be made available for all of its productions this season. This includes King Lear featuring Christopher Lloyd, BECOMING OTHELLO: A Black Girl's Journey, Art, and a workshop version of Measure For Measure.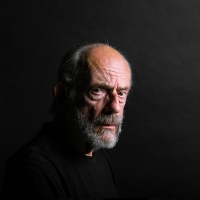 Shakespeare & Company Announces 2020 Summer Season
by Stephi Wild - Feb 11, 2020
Shakespeare & Company is excited to announce its 2020 summer season, May 21 - October 18, 2020. Under the theme 'The Labyrinth of Love' the season includes Shakespeare titles: King Lear, Much Ado About Nothing, The Comedy of Errors, and, in a special workshop production, Measure for Measure. The contemporary plays this season are The Lifespan of a Fact by Jeremy Kareken, David Murrell, and Gordon Farrell; What Rhymes With America, by the Obie Award-winning playwright Melissa James Gibson; Row After Row by Jessica Dickey; Susan Smith Blackburn Award and Obie Award winner My Left Breast by Susan Miller; and Laurence Olivier Award winner Betrayal by Harold Pinter.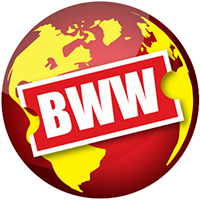 Winners Of 2019 Berkshire Theatre Awards Announced
by A.A. Cristi - Nov 11, 2019
At an SRO ceremony held at Zion Lutheran Church in Pittsfield, the Board of the Berkshire Theatre Critics Association (BTCA) presented the Berkshire Theatre Awards on the evening of Monday, November 11, 2019. This was the fourth year the awards have been presented to honor and celebrate the excellence and diversity of theatre in the greater Berkshire region.
BWW Review: THE CHILDREN at Shakespeare & Company Invites Audiences to Grapple with an Age-old Question, 'What About the Children?'
by Marc Savitt - Jul 27, 2019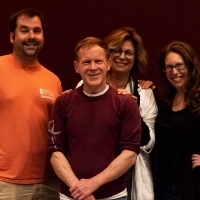 Shakespeare & Company Presents Lucy Kirkwood's THE CHILDREN
by Julie Musbach - Jul 2, 2019
Shakespeare & Company presents Critics Circle and Susan Smith Blackburn Award-winning playwright Lucy Kirkwood's timely play The Children, directed by James Warwick, back for his second season with the Company after last season's acclaimed Mothers and Sons.
BWW REVIEW:. BARBARA & THE CAMP DOGS, The Bold, Brash And Brilliant Must See Australian Work Returns For An Encore Season.
by Jade Kops - Apr 6, 2019
Following on from a successful 2017 premiere season, Ursula Yovich and Alana Valentine's BARBARA & THE CAMP DOGS returns to Belvoir for a second season.