Latest News on James Templeton
Stage Credits
  [Broadway]
Original Broadway Production, 1927
Captain of Police
  [Broadway]
Original Broadway Production, 1922
Specialty Dancer
  [Broadway]
1915
Chorus
James Templeton News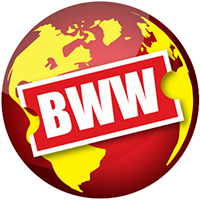 The Catastrophic Theatre Announces 2022-23 Season Celebrating 30 Years of Avant-Garde Theatre
by A.A. Cristi - Sep 1, 2022
The Catastrophic Theatre has announced its 2022-23 season, highlighting the work that has made it, along with its forerunner Infernal Bridegroom Productions (IBP), Houston's premier avant-garde theatre for three dang decades.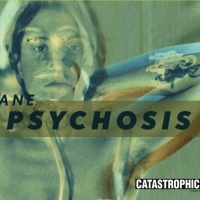 BWW Review: 4.48 PSYCHOSIS at The Catastrophic Theatre
by Armando Urdiales - Nov 26, 2021
A hospital bed, chairs, and a large screen greet audiences as Catastrophic Theatre returns with a heartbreaking production of 4.48 Psychosis by Sarah Kane. British playwright, Sarah Kane, is semi-autobiographical as the work deals with mental illness and a young person's descent into finally committing the ultimate self-harm. This play is Kane's last work, as many deem the play as Kane writing about their eventual suicide. Catastrophic's production reveals the many challenges of mental illness and provides a honest and beautiful production of Kane's work.
See Open Dance Project & Musiqa Live At Houston Botanic Garden In September!
by A.A. Cristi - Aug 3, 2021
Open Dance Project, Houston Botanic Garden, and Musiqa co-present "Still We Tend" Sept. 25 and 26 with two performances daily at 4:30 p.m. and 5:30 p.m. "Still We Tend" was born out of the loneliness and longing of pandemic isolation.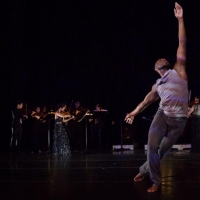 Musiqa and Open Dance Project Present The World Premiere Of INSIDE/OUT
by A.A. Cristi - Jan 8, 2021
Musiqa and Open Dance Project present the world premiere of 'Inside/Out' Musiqa and Open Dance Project have announced the February 13 premiere of two short dance films set to music by Andrew Norman and Hawa Kassé Mady Diabaté.
Manchester's Alty Fringe Announce Extra Weeks Programme
by A.A. Cristi - Oct 30, 2020
Live Theatre returns to Manchester next month with a new two week, Covid-secure live arts event staged at the Altrincham Garrick Playhouse. It is confirmed that the festival is able to go ahead in the regions Tier 3 restrictions.
New Liverpool Theatre Festival To Take Place Outdoors In September
by Stephi Wild - Aug 27, 2020
Liverpool theatre producer Bill Elms has created a nine-day outdoor live performance festival to support the city's devastated theatre scene in the wake of the Coronavirus pandemic.
Kansas City Ballet to Present NEW MOVES
by Chloe Rabinowitz - Mar 9, 2020
Artistic Director Devon Carney today announced the choreographers chosen for New Moves, a unique performance event designed to search out, develop and showcase emerging choreographers, both from the national dance scene as well as locally within Kansas City Ballet. New provides time and space for choreographers to create world premiere works with accomplished professional dancers. New Moves features the works of choreographers Melissa Gelfin, Rasta Thomas, Melody Mennite, KCB Company Ballet Master Parrish Maynard and Dancers Christopher Costantini, Emily Mistretta, Courtney Nitting and James Kirby Rogers.

Dinolion's RASHOMON Premieres Via Atwood
by Tori Hartshorn - Jan 17, 2019
Dinolion is very pleased to announce that the short film Rashomon has made its world debut via Atwood Magazine. The film features fourteen actors and a who's who of the Houston music scene, including: Black Kite, Merel & Tony, Miears, Whit, Two Star Symphony, The Wheel Workers, Football, Etc., Pitter Patter, King Finn, Guilla, Danna, LIMB, Traci Lavois Thiebaud, and The Mustn'ts. The production team for Rashomon includes Jeromy Barber, James Templeton, Traci Lavois Thiebaud, Marcus Pontello, and Peter Zama.

Full Cast Announced For A TASTE OF HONEY at The Epstein Theatre
by Stephi Wild - Sep 18, 2018
After a fantastic repertory Shakespeare double-bill in April, award-winning Daniel Taylor Productions return to Liverpool's Epstein Theatre from Tuesday 9 - Saturday 13 October, with a new production of the hard-hitting and gritty drama A Taste Of Honey and today, producers can reveal the full cast.

Full Cast Revealed For Daniel Taylor Productions' Shakespeare Double Bill Coming To The Epstein Theatre
by Julie Musbach - Mar 27, 2018
Two of Shakespeare's classic plays come to The Epstein Theatre from Wednesday 11 - Saturday 21 April and today producers, Daniel Taylor Productions, can reveal the full cast. The plays form part of an ambitious, fully immersive, alternating repertoire, which sees the cast perform the two plays back to back in the same day.
James Templeton Frequently Asked Questions
How many Broadway shows has James Templeton been in?
James Templeton has appeared on Broadway in 3 shows.
How many West End shows has James Templeton been in?
James Templeton has not appeared in the West End