Latest News on James Rosenquist
James Rosenquist News
An Exhibition Exploring A Pivotal Three-Year Period In The History Of Art And Culture In NYC Opens July 2022
by A.A. Cristi - Feb 24, 2022
The Jewish Museum will present New York: 1962-1964 , an exhibition that explores a pivotal three-year period in the history of art and culture in New York City, examining how artists living and working in New York responded to their rapidly changing world.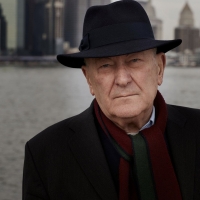 The Foundation for Contemporary Arts Announces John Cage Award Winner
by Marissa Tomeo - Jan 29, 2022
On January 27th, the Foundation for Contemporary Arts announced its 2022 awards, with 20 artists recognized in the fields of dance, music & sound art, performance art & theater, poetry, and the visual arts. Among the grantees is Petr Kotik, who receives the 2022 John Cage Award.
Michael Cerveris, Joanna Gleason, Cherry Jones and More Featured in Guild Hall's 90th Season
by Chloe Rabinowitz - Apr 1, 2021
Guild Hall has announced the artists and events for its landmark 90th season which begins at the end of May and will feature author Salman Rushdie, American Ballet Theatre, Emmy-winners Susan Lucci & Joy Behar, 5-time Tony-winner Susan Stroman, Oscar & Tony-winner Mercedes Ruehl, and more.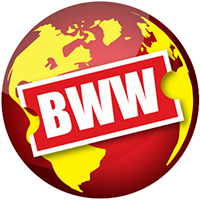 Children's Museum Of The Arts Announces Fundraiser Auction and Exhibition
by A.A. Cristi - Feb 16, 2021
Children's Museum of the Arts, New York City's non-profit art museum dedicated to uniting children and artists to create and share ambitious new works of art with their communities and the world, has announced their 2021 Art Auction and Fundraiser Exhibition Now is Not the Time, taking place virtually February 25–March 11, 2021, in partnership with Artsy. Proceeds from the fundraiser exhibition will ensure the continuation of CMA's mission to provide vital access to the arts for children of all backgrounds and abilities from around the globe.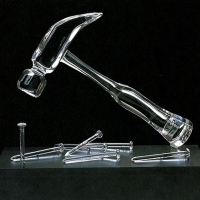 The Canton Museum of Art Announces Fall Exhibitions Opening
by A.A. Cristi - Aug 19, 2020
The Canton Museum of Art (CMA) kicks off its 85th Anniversary Season with the featured exhibition ReTooled: Highlights from the Hechinger Collection, an engaging and thought-provoking look at the unexpected subject of tools, through more than 40 inspiring paintings, sculptures, works on paper and photographs.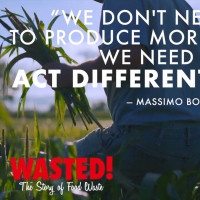 WASTED! THE STORY OF FOOD WASTE to be Presented at Gold Coast International Film Festival
by Abigail Charpentier - Oct 17, 2019
From executive producer Anthony Bourdain, "WASTED! The Story of Food Waste" aims to change the way people buy, cook, recycle, and eat food. Through the eyes of celebrity chefs like Bourdain, Dan Barber, Mario Batali, Massimo Bottura, and Danny Bowien, audiences will see how the world's most influential chefs make the most of every kind of food, transforming what most people consider scraps into incredible dishes that create a more secure food system. "WASTED! The Story of Food Waste" (Anna Chai & Nari Kye | 2017 | 85 min. | USA) is a documentary examining the issue of food waste, its contribution to climate change, and how we all can make small changes, all of them delicious, to solve one of the greatest problems of the 21st Century.
Vikash Jha To Display Recent Works of Abstract Expressionism in Clio Art Fair 2019
by Julie Musbach - Feb 11, 2019
Vikash Jha, a contemporary artist based in the Greater New York area, will show paintings from his most recent series of works, 'Introspection', at Clio Art Fair 2019, 550 West 29th Street, from March 7 to March 10. 

Gold Coast Int'l. Film Fest Offers Free Screening Of Oscar-Nominated Short Films To Affected Federal Workers
by Julie Musbach - Jan 24, 2019
The Gold Coast International Film Festival is offering a respite for federal workers impacted by the prolonged partial government shutdown; free screenings of Oscar-nominated short films in advance of this year's Academy Awards. The screenings, which are open to the general public, will take place on Sunday, February 10 at 6 p.m. in Port Washington, and Wednesday, February 13 at 7:30 p.m. in Great Neck. A select number of tickets will be set aside at each screening for the government workers.

illy's New Line of Arabica Selection Custom-Roasted Single Origin Coffees Now Available in iperEspresso Capsules
by Marina Kennedy - Oct 19, 2018
illycaff, global leader in the high quality coffee segment, has introduced Arabica SelectioniperEspresso capsules, high-quality, single-origin coffees from Columbia, Ethiopia and Brazil for its iperEspresso capsule system. This newest introduction expands the Arabica Selection offerings which include whole beans, k-cup Pods and now iperEspresso capsules. Arabica Selection coffees are sustainably grown and custom-roasted to highlight the most appealing taste notes associated with each origin country. Coffee lovers will notice the distinct roast enhanced in the flavors of each Arabica: the floral notes from Ethiopia, caramel from Brazil and fruity notes from Colombia.

Hollywood Star Robert Wagner to Receive Second Gold Coast Burton Moss Hollywood Golden Era Award
by Robert Diamond - Aug 24, 2018
Robert Wagner, the handsome and debonair actor and one of the most popular and successful stars in the entertainment industry, has been named to be the recipient of the Gold Coast International Film Festival's second annual Burton Moss Hollywood Golden Era Award. Regina Gil, founder and executive director of the Gold Coast Arts Center and its Gold Coast International Film Festival, announced the selection along with members of an advisory board that included such noted celebrities as Joel Grey, Larry King, Richard Thomas, Edwina Sandys, Mrs. Anthony Katherine Quinn, Tippi Hedren, Greg Mullavey, Carole Shelley, Angie Dickinson, Diane Baker, Stefanie Powers and Constance Towers Gavin.