Date of Death:
Latest News on James Holmes
Stage Credits
The Boys in the Band
  [West End]
West End Transfer Production, 2017
Emory
Productions
[West End, 2018]
Conductor
[Regional (UK), 1987]
Musical Director
James Holmes News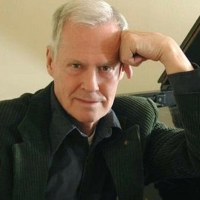 Composer Ned Rorem Dies At Age 99
by A.A. Cristi - Nov 18, 2022
American composer and writer Ned Rorem passed away at age 99 on November 18, 2022 in New York City, in his home on the Upper West Side, surrounded by family and friends. He is survived by six nieces and nephews and eleven grand nieces and nephews.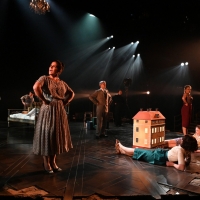 A LITTLE NIGHT MUSIC Returns To Leeds Playhouse This Summer
by Stephi Wild - May 3, 2022
A Little Night Music, Sondheim's acerbic musical romance, is set to beguile audiences once more this summer as it makes a welcome return to the Leeds Playhouse stage.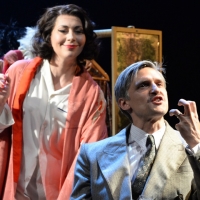 BWW Review: A LITTLE NIGHT MUSIC, Leeds Playhouse
by Gary Naylor - Jul 9, 2021
A wonderful revival of a show, marrying beautiful music and singing with poignancy and wit
Opera North Announces Post-Lockdown Performances
by Stephi Wild - Apr 8, 2021
New live performances by Opera North are announced today, with four performances of Beethoven's only opera, Fidelio, planned to be the first large scale production for over a year as the Leeds-based opera company builds back towards a fuller programme of public events.
Rema Webb, Matt Doyle, Tally Sessions and More to be Featured in Paper Mill Playhouse and NJSO Collaboration Videos
by Chloe Rabinowitz - Jan 5, 2021
In the first part of a collaboration between the New Jersey Symphony Orchestra and Paper Mill Playhouse, Broadway veteran Rema Webb and an NJSO string quintet give an at-home performance of Rodgers and Hammerstein's "You'll Never Walk Alone" from Carousel tonight, January 5, at 7 pm.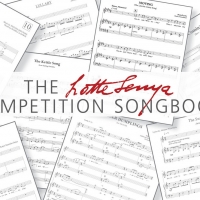 The Kurt Weill Foundation Responds To Pandemic With The Lotte Lenya Competition Songbook
by Chloe Rabinowitz - Oct 27, 2020
The hardships COVID-19 have caused for songwriters and performers has prompted The Kurt Weill Foundation to provide financial support to participants chosen for the Lotte Lenya Competition Songbook, a new collection of sixteen contemporary theater songs by nineteen emerging writers.
Opera North Announces New Events in Switch ON Series
by Stephi Wild - Oct 5, 2020
New events have today been added to Switch ON: Opera Northa??s programme of indoor performance, outdoor events and digital projects taking place this Autumn and reaffirming the companya??s determination to make music with and for audiences across the North.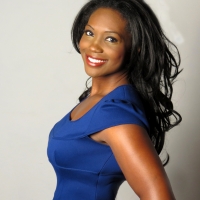 BWW Feature: FREE ONLINE OPERA/SONG JUNE 26 - JULY 3 at Home Computer Screens
by Maria Nockin - Jun 26, 2020
Los Angeles Opera (LAO) has an array of 25 a?oeLiving Room Recitalsa?? available for the enjoyment of those who visit the LAO website. Among them are personal concerts by: Morris Robinson, Rod Gilfry, Amanda Woodbury, Christopher Maltman, and Angel Blue. Having made a monumental impression on the American public with her portrayal of Bess in Gershwin's Porgy and Bess at the Met, Blue shows her charismatic personality and her love for the music of Richard Strauss in her a?oeLiving Room Recital.a??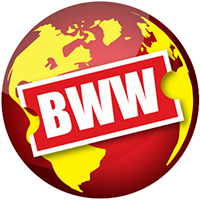 Wilton's Music Hall Announces Summer Season
by Stephi Wild - Feb 3, 2020
Wilton's Music Hall today announces its summer season, packed full of inventive theatre and embracing its vaudeville heritage steeped in live music and performance.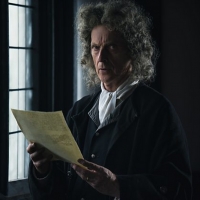 Peter Capaldi to Star in MARTIN'S CLOSE, a BBC Four Ghost Story From M.R. James and Mark Gatiss
by Kaitlin Milligan - Aug 21, 2019
Peter Capaldi (Doctor Who, The Thick Of It, Paddington) will star in Martin's Close, airing this Christmas on BBC Four.
James Holmes Videos
James Holmes Frequently Asked Questions
How many Broadway shows has James Holmes been in?
James Holmes has not appeared on Broadway.
How many West End shows has James Holmes been in?
James Holmes has appeared on London's West End in 1 shows.
What was James Holmes's first West End show?
James Holmes's first West End show was The Boys in the Band which opened in 2017