Latest News on Iain Webb
Iain Webb News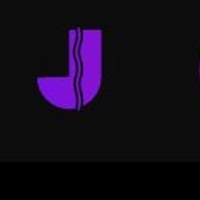 The Joyce Theater Announces Spring/Summer 2022
by Chloe Rabinowitz - Dec 17, 2021
he Joyce Theater Foundation announced today the full lineup of U.S. and international talent that will grace The Joyce's storied stage for its Spring/Summer 2022 season. Nearly two dozen companies and dance creators will bring their unparalleled creativity and astounding artistic innovation to the iconic, intimate home for dance in New York City.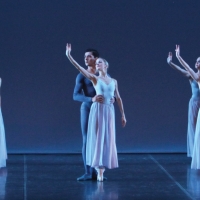 Sarasota Ballet School Introduces the American Ballet Theatre National Training Curriculum for the 2020-21 Season
by Stephi Wild - Sep 9, 2020
The Sarasota Ballet School is delighted to announce the introduction of the American Ballet Theatre® National Training Curriculum starting in September.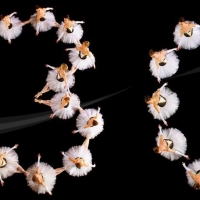 Sarasota Ballet Announces 30th Anniversary Season
by Stephi Wild - Apr 21, 2020
Director of The Sarasota Ballet Iain Webb announces the Company's 30th Anniversary Season, opening October 2020 and running through till May 2021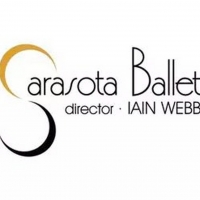 Sarasota Ballet Will Continue to Pay Company Members Through Original End of its Season
by Stephi Wild - Mar 30, 2020
The Sarasota Ballet has announced that they will continue to pay dancers through the original end of their contracts.
Asolo Rep Announces Barancik Foundation Gift and Celebrates the Community's Generosity
by A.A. Cristi - Jan 14, 2020
Asolo Repertory Theatre's ambitious capital and endowment campaign, Staging Our Future, has made a significant leap forward with the awarding of a challenge grant from the Charles & Margery Barancik Foundation.

Asolo Rep And The Sarasota Ballet Announce Installation Of New Seating In The Mertz Theatre
by Julie Musbach - May 8, 2019
Asolo Repertory Theatre and The Sarasota Ballet proudly announce the installation of brand new seating in the Harold and Esther Mertz Theatre, the main performing space for Asolo Repertory Theatre and the home of The Sarasota Ballet. Located in the FSU Center for the Performing Arts, which is also home to the FSU/Asolo Conservatory for Actor Training, the exquisite Mertz Theatre is one of Sarasota's most populated and significant cultural venues.

BWW Review: GISELLE at Sarasota Ballet
by Carolan Trbovich - May 4, 2019
Sarasota Ballet Performs Perfection in Giselle

BWW Review: POETRY AND LIBERTY at Sarasota Ballet
by Carolan Trbovich - Mar 14, 2019
Diversity Triumphs in Poetry and Liberty for Sarasota Ballet

BWW Review: VICTORIAN WINTERS at Sarasota Ballet
by Carolan Trbovich - Dec 17, 2018
Sarasota Ballet Victorian Winters Exudes Diversity & Tenacity
BWW Review: MASTERS OF DANCE at Sarasota Ballet
by Carolan Trbovich - Nov 18, 2018
Sarasota Ballet Hits the Trifecta of Dance
Iain Webb Videos
VIDEO: The Joyce Presents THE SARASOTA BALLET Beginning August 14th
by Alan Henry - Jul 23, 2018
The Joyce Theater Foundation (Linda Shelton, Executive Director) is pleased to present the return of The Sarasota Ballet, following its highly successful, critically acclaimed 2016 Joyce debut, from August 14-19, 2018. Under the Artistic Direction of Iain Webb, The Sarasota Ballet will present two programs featuring works by Tony Award-winner Christopher Wheeldon, Sarasota Ballet Resident Choreographer and Principal dancer Ricardo Graziano. and Sir Frederick Ashton, whose work the company has become renowned for executing with such skill and strength. Indeed, one of the programs has been designed to celebrate Ashton, commemorating the 30th anniversary of his death, and will include a guest performance by Marcelo Gomes.