Latest News on Hans-Ulrich Obrist
Hans-Ulrich Obrist News
The Shed Announces 18 New York City'Ä"Based Artists and Collectives Third OPEN CALL
by Chloe Rabinowitz - Mar 9, 2023
The Shed has announced 18 New York City'Äďbased artists and collectives for its third Open Call, the city'Äôs largest interdisciplinary commissioning program for early-career artists across the visual and performing arts disciplines.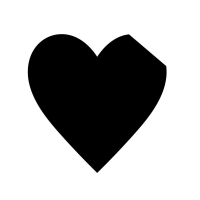 Performance Space New York Announces Spring 2023 Season of its HEALING SERIES
by Chloe Rabinowitz - Dec 1, 2022
Performance Space New York has announced the Spring 2023 season of its Healing Series, the second part of its year-long reflection on the political potency of healing and the role performance plays in it, in the midst of what feels like a momentous shift in art-making to foreground modes and practices of care.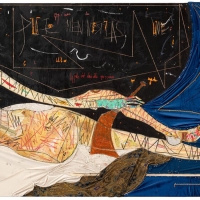 Rubell Museum Debuts Alexandre Diop Exhibition and More During Miami Art Week
by Stephi Wild - Nov 22, 2022
The Rubell Museum in Miami announced a slate of new exhibitions opening during Miami Art Week 2022, highlighting work by the Museum's Knight Foundation-supported 2022 artist-in-residence Alexandre Diop, as well as solo exhibitions by artists including Patricia Ayres, Doron Langberg, Jared McGriff, Jo Messer, Clayton Schiff, and Tesfaye Urgessa.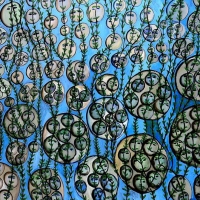 Artists Kamala Ibrahim Ishag To Debut New Works In London
by A.A. Cristi - Sep 27, 2022
This autumn, Serpentine and Sharjah Art Foundation (SAF), in collaboration with The Africa Institute, organise a major exhibition of pioneering Sudanese artist Kamala Ibrahim Ishag (b. 1939) in London.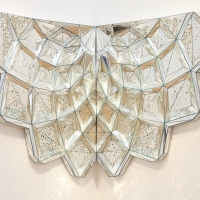 High Museum To Spotlight Iranian Artist Monir Farmanfarmaian In First Posthumous US Exhibition
by A.A. Cristi - Jun 28, 2022
The High Museum of Art in Atlanta announced today that it will present a major exhibition of work by Monir Farmanfarmaian (1922 'Äď 2019), one of Iran's most celebrated visual artists of the 20th century.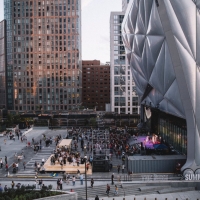 The Shed's Free Summer Programs Celebrate New Yorkers, Emerging Artists, And Contemporary Black Dance
by Stephi Wild - Jun 2, 2022
The Shed's free summer-long, indoor and outdoor programs will feature local and regional artists in new works of dance, music, theater, movement, and visual art throughout The Shed in July and August.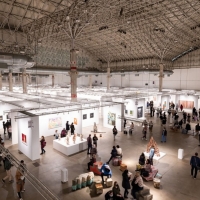 Ninth Edition Of Expo Chicago Returns To Navy Pier
by Stephi Wild - Apr 13, 2022
EXPO CHICAGO, the international exposition of contemporary and modern art, concluded its ninth edition on Sunday, April 10, with strong attendance of international collectors and curators alongside 30,000 visitors, exceptional presentations from exhibiting galleries and strong sales, in what was its most global edition to date.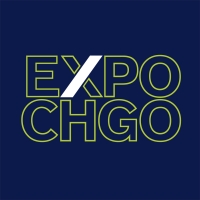 EXPO CHICAGO Announces 2022 Core Programs
by Chloe Rabinowitz - Mar 2, 2022
EXPO CHICAGO today announced the full roster of participating artists and speakers for its core programs throughout its ninth annual edition, taking place April 7 'Äď 10, 2022.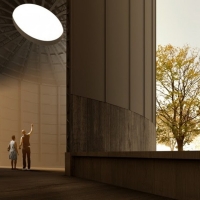 Therme Supports Serpentine Pavilion For 4th Consecutive Year
by A.A. Cristi - Feb 3, 2022
Following the release of design plans for the 2022 Serpentine Pavilion by artist Theaster Gates, Therme Group announced today that it will be supporting the realization of the Pavilion, sponsored by Goldman Sacks. Marking the fourth consecutive year of partnership between Serpentine and Therme, the collaboration reflects the partners' shared commitment to exploring how art, architecture and design can encourage mental and physical wellbeing in innovative ways, such as their co-curated Wellbeing Culture Forum Talks program, launched in 2020.
The Shed to Present TOM√ĀS SARACENO: PARTICULAR MATTER(S)
by Chloe Rabinowitz - Dec 22, 2021
Tomás Saraceno: Particular Matter(s) features Free the Air: How to hear the universe in a spider/web, a 95-foot-diameter installation commissioned by The Shed that will fill the soaring 17,000-square-foot McCourt space, and an expansive survey exhibition of the artist's works and projects in The Shed's Level 2 and Level 4 Galleries.