Guy Noble News
Mark Vincent & Julie Lea Goodwin to Appear with With Willoughby Symphony Orchestra for SYMPHONY IN THE PARK
by A.A. Cristi - Jun 7, 2022
One of the highlights of Willoughby City Council's CULTURE BITES program will be a spectacular alfresco outdoor concert taking place in beautiful Willoughby Park on Sunday 10 July at 2pm.
Adelaide Festival Centre Announces Autumn Season
by Stephi Wild - Feb 28, 2022
The opening of the new Children's Artspace gallery, hit musicals and live concerts are among highlights of Adelaide Festival Centre's Autumn 2022 season, with free events at Festival Theatre's grand new entrances lighting up the Riverbank precinct in coming weeks.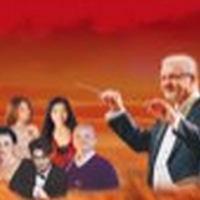 East Meets West Orchestral Concert 2022 Announces National Tour Dates
by Stephi Wild - Nov 26, 2021
Due to New South Wales's previous lockdowns preventing artists from performing locally and touring nationally, Ausfeng Events announces that the 2021 East Meets West Orchestral Concert tour has been rescheduled for February/March 2022.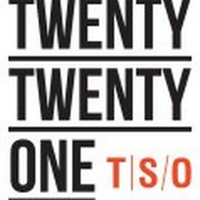 Tasmanian Symphony Orchestra Launches 2022 Season
by Stephi Wild - Nov 11, 2021
Emma McGrath, TSO Concertmaster, is the first of the TSO-featured soloists, performing Bruch's Violin Concerto No 1 on 11 March 2022. Bruch's beloved concerto is a work that Emma knows intimately having first performed the solo part with the London Philharmonic Orchestra at the age of only 14.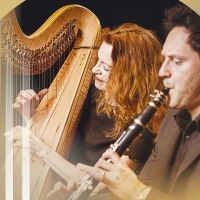 Adelaide Symphony Orchestra Announces July-December 2021 Season
by Stephi Wild - Jun 1, 2021
Running from 26 November to 4 December at the Adelaide Showground, the Festival of Orchestra is an Australian first, and features six concerts celebrating the world's greatest orchestral music from the concert hall, Broadway, dance club, rock arena and the silver screen.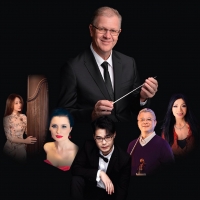 EAST MEETS WEST Orchestral Evening Now On Sale in Canberra and Sydney
by A.A. Cristi - May 13, 2021
East Meets West Orchestral Evening will present a unique blend of music from China and beyond. This is a stellar opportunity for audiences in Canberra, Sydney, Brisbane and Adelaide to hear some of Australia's finest musicians perform Butterfly Lovers Violin Concerto and Yellow River Piano Concerto, two hugely popular Chinese classics, rarely performed live on Australian stages, touring late June to September 2021.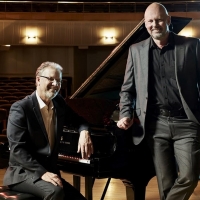 City Recital Hall Presents Teddy Tahu Rhodes And Guy Noble
by A.A. Cristi - Nov 23, 2020
Acclaimed baritone Teddy Tahu Rhodes joins popular pianist and conductor Guy Noble in the new year for a concert of favourite arias and songs.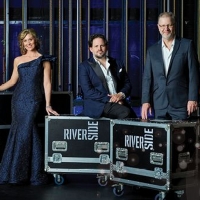 BWW REVIEW: AN ENCHANTED EVENING Helps Satisfy The Cultural Cravings Of Those Missing Opera And Musical Theatre
by Jade Kops - Oct 17, 2020
Riverside Theatres Digital's latest offering, AN ENCHANTED EVENING joins acclaimed conductor Guy Noble (Piano) with Opera stars Julie Lea Goodwin and Daniel Belle for a night of Opera and Musical Theatre standards. @RiversideParra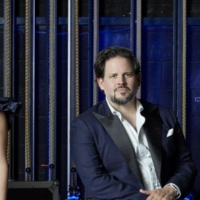 Julie Lea Goodwin and Daniel Belle Star in AN ENCHANTED EVENING for Riverside Theatres
by Stephi Wild - Oct 7, 2020
On Saturday 17th October at 7.30pm, Riverside Theatres Digital will present An Enchanted Evening starring Opera superstars Julie Lea Goodwin, Daniel Belle alongside popular conductor and host Guy Noble on piano.
Sydney Symphony Orchestra Opens 2020 Season With Latin Music And Dance
by Stephi Wild - Jan 14, 2020
The Sydney Symphony Orchestra's 2020 Season Opening Gala will bring the Sydney Town Hall alive with the flair and passion of Latin music and dance in The 1950s Latin Lounge (5-8 February).