Latest News on Guy Haines
Latest News on Guy Haines
Guy Haines News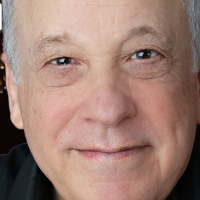 BWW Interview: Kritzerland's Multi-Talented Bruce Kimmel 'Ä" A Man Wearing Many Hats
by Gil Kaan - Jul 14, 2021
Kritzerland will resume its LIVE presentations at Feinstein's at Vitello's with KRITZERLAND's 114th July 28, 2021. Bruce Kimmel, the mastermind behind (and front center) of Kritzerland made some time available between his creative multi-taskings to talk about Kritzerland and his various other accomplishments.
Roger Bart, Ali Stroker & More Complete Cast of Hollywood Bowl's ANNIE
by Julie Musbach - Jul 5, 2018
Casting is now complete for the Hollywood Bowl's upcoming production of Annie. The new cast members are Roger Bart as Daniel 'Rooster' Hannigan, Kaylin Hedges as Annie, Ali Stroker as 'Star-to-Be,' Amir Talai as Bert Healy, Marlow Barkley as Kate, Amadi Chapata as Pepper, Noe Lynds as July, Rae Martinez as Tessie, Malea Emma Tjandrawidjaja as Molly, and Olivia Zenetzis as Duffy.
Headed to Easy Street! Ana Gasteyer and Megan Hilty Join Hollywood Bowl ANNIE
by A.A. Cristi - May 15, 2018
It has just been announced that stars Ana Gasteyer as ("Miss Hannigan') and Megan Hilty ("Lily St. Regis.") have joined the cast of the upcoming Hollywood Bowl production of ANNIE, which will take place Friday, July 27, at 8 pm, Saturday, July 28, at 8 pm, and Sunday, July 29, at 7:30 pm. 
Lea Salonga Joins ANNIE at the Hollywood Bowl
by Julie Musbach - Apr 27, 2018
Known across the world for her powerful voice and perfect pitch, Lea Salonga has been announced for the role of Grace Farrell in Hollywood Bowl's upcoming production of Annie, one of the longest-running shows in Broadway history, which will be this summer's annual staged musical at the Bowl.  
BWW Review: STRANGERS ON A TRAIN, Richmond Theatre
by Aliya Al-Hassan - Feb 21, 2018
Strangers On A Train was a highly successful, taut thriller written by Patricia Highsmith in 1950. Master of suspense Alfred Hitchcock adapted it into a highly charged and provocative film noir soon afterwards. It is a shame, therefore, that Anthony Banks' new production lacks any similar tension or intrigue.

Krtizerland Announces Annual Holiday Show
by Julie Musbach - Dec 2, 2017
For the 83rd Kritzerland show it's time to haul out the holly, it's time for tinsel and glamor and mistletoe as we head into the holidays with our annual Kritzerland holiday show, the best way to begin any holiday season - accept no substitutes.

Stephen Cole and Todd Ellison's New Musical THE BLACK AND WHITE BALL to Receive Industry Reading
by Julie Musbach - Oct 16, 2017
It's 1966. Summer in New York City. America is a country in transition. Racial tensions are coming to a head. Black Power is a new catch-phrase in all the daily papers. The country is divided. Protests and violence are everywhere. The classes are ready to clash!
Christopher Harper and John Middleton Lead STRANGERS ON A TRAIN 2018 UK Tour
by BWW News Desk - Sep 22, 2017
A major new production of Strangers on a Train is set to steam into theatres across the UK next year.
Kritzerland Announces MAY MADNESS Concert
by A.A. Cristi - Apr 26, 2017
 Kritzerland announces a new concert event coming on Sunday, May 7, 2017 entitled "May Madness." This entertaining evening will take place at Sterling's Upstairs at the Federal in North Hollywood, California. The 77th Kritzerland show will feature fun and fancy-free "May Madness" offerings.  It's an anything goes show, culled from a whole potpourri of eclectic and unusual material.  Surprises are in store.
Guy Haines Videos
BWW TV: Sneak Peek at West End's STRANGERS ON A TRAIN
by BroadwayWorld TV - Oct 31, 2013
Laurence Fox, Jack Huston, ChristIan McKay, Miranda Raison, Imogen Stubbs and MyAnna Buring will star in Strangers on a Train by Craig Warner, which will be presented at the Gielgud Theatre in London's West End by Barbara Broccoli, Colleen Camp, Michael G Wilson, Lucky VIII/Lou Spisto, Frederick Zollo and Michael Rose Limited for Strangers (UK) Limited. The production, directed by Robert Allan Ackerman, will preview from Saturday 2 November. This gripping thriller is based on Patricia Highsmith's acclaimed novel, which was the inspiration for Alfred Hitchcock's legendary movie. Check out a sneak peek below!