Latest News on Greta Honold
Greta Honold News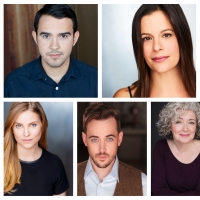 Steppenwolf Theatre Company to Host Two Visiting Companies as Part of LookOut
by Chloe Rabinowitz - Dec 13, 2019
Steppenwolf Theatre Company will host two bold visiting companies as part of LookOut, a year-round series that presents the work of artists and companies across genre and form. Steppenwolf's 1700 Theatre will be the home to two productions from impressive Chicago storefront theatres next year: First Floor Theater and Definition Theatre.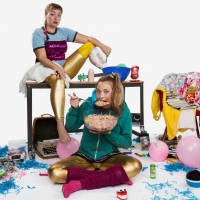 Genesis Presents AND YOU WANNA GO FOREVER As Part of Steppenwolf's Lookout Series
by A.A. Cristi - Oct 30, 2019
The devised performance and you wanna go forever will run on on December 5 -7 at 8:00pm, and December 8 at 3:30pm as part of Steppenwolf's Lookout Series in Steppenwolf's 1700 Theatre.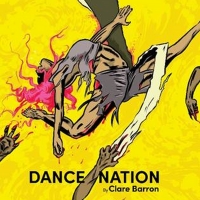 Don't Sit This One Out, DANCE NATION Tickets On Sale Today
by A.A. Cristi - Oct 18, 2019
Steppenwolf Theatre Company presents the bold Chicago premiere of Pulitzer Prize finalist Dance Nation by Clare Barron, directed and choreographed by Lee Sunday Evans. Tickets are now on sale for this frank and fierce play that explores the untamed inner lives of pre-teen dancers with unflinching veracity and sharp-clawed humor.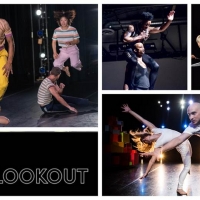 Steppenwolf's LOOKOUT Series 2019/20 Features Dance World Premieres And More
by A.A. Cristi - Sep 20, 2019
Steppenwolf's LookOut Series is pleased to announce their Fall/Winter 2019/20 lineup. This eclectic season showcases exciting work from many Chicago-based artists and companies working across disciplines. Step out of the cold and into Front Bar for a drink to warm you up, then head into Steppenwolf's 1700 Theatre for an unforgettable evening of performance. Since its inception, the LookOut series has featured the work of more than 1,000 artists from across Chicago and beyond in more than 350 performances.

Steppenwolf Education And Lane Tech High School Present Teen Devised Play
by A.A. Cristi - May 15, 2019
Steppenwolf Education and Drama Students at Lane Technical College Prep High School are proud to present a student-devised performance exploring the themes of racial prejudice and the erasure of communities of color, as brought to light through the Steppenwolf for Young Adults' (SYA) spring production of We are Proud to Present a Presentation.... This play was developed in Steppenwolf Education's What If? Residency inspired by the creative inquiry question What If? and What would happen to stereotypes, racism, and body image if we learned who people truly were?
Steppenwolf Theatre Company Announces MS. BLAKK FOR PRESIDENT Special Events
by Sarah Hookey - May 14, 2019
 Steppenwolf Theatre Company and LookOut announce conversations and events designed to enrich the experience of audiences around MS. BLAKK FOR PRESIDENT, a new work by ensemble members Tina Landau and Tarell Alvin McCraney. This series of events celebrates the real-life inspiration for this thrilling new work, Ms. Joan Jett Blakk aka Terence Alan Smith, the activists who were a part of the queer political movement of the era and those who carry on Ms. Blakk's legacy today through performance, celebration and activism.
THE CHILDREN, A Chilling Chicago Premiere Begins April 18
by A.A. Cristi - Mar 14, 2019
Steppenwolf Theatre Company presents the Chicago premiere of The Children written by acclaimed British playwright Lucy Kirkwood and helmed by celebrated Chicago director Jonathan Berry. Filled with dark humor, this thought-provoking and haunting play features three of Chicago's top actors tackling complex roles: ensemble members Ora Jones (Rose) and Yasen Peyankov (Robin) with Janet Ulrich Brooks (Hazel). Following sold-out runs in London and New York, Steppenwolf proudly presents this brave and profound work that confronts the responsibility each generation must face for the way it leaves the world.

LookOut Shares Rousing Spring 2019 Lineup
by A.A. Cristi - Mar 11, 2019
Steppenwolf's LookOut Series is thrilled to share their dynamic Spring 2019 Lineup. From comedy to poetry, one-person plays to music groups, familiar faces and new there's something for everyone this spring in the 1700 Theatre. Spring 2019 highlights include The Gift Theatre's now playing production of Doubt, the Q Brothers's Dress the Part, Eighth Blackbird's Dissolve, Melissa DuPrey's SEXomedy 2.0: The Second Coming, PREACH!'s We Have Nothing Left to Lose but Our Chains and more. Full lineup below.

The Gift Theatre's DOUBT: A PARABLE Begins February 27
by Julie Musbach - Jan 28, 2019
The Gift Theatre is pleased to launch its 18th season with a revival of John Patrick Shanley's Pulitzer and Tony Award-winning drama DOUBT: A PARABLE, presented as a part of Steppenwolf's LookOut Series.

Steppenwolf's SCOUT + LookOut Present BALD SISTERS Reading
by A.A. Cristi - Jan 14, 2019
Steppenwolf Theatre Company's current and highly successful world premiere of La Ruta by Isaac Gomez received a workshop and public reading at Steppenwolf as part of the theatre's new play development initiative, SCOUT, in conjunction with Steppenwolf's multi-genre series, LookOut.