Latest News on Grace Johnson
Grace Johnson News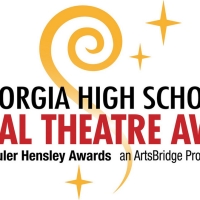 ArtsBridge Foundation Announces Nominees For 2022 Shuler Awards
by Chloe Rabinowitz - Mar 24, 2022
In a special online presentation, ArtsBridge Foundation today announced the nominees for the 14th Annual Georgia High School Musical Theatre Awards for the 2021-22 school year. View the full list of nominees.
VIDEO: FKA Twigs Shares 'Tears in the Club' Extended Dance Scene
by Michael Major - Dec 23, 2021
FKA Twigs has shared an extended dance cut from the music video for 'Tears in the Club,' her recent collaboration with The Weeknd. The song is produced by Cirkut, Arca and El Guincho and official video is directed by Amber Grace Johnson (Rihanna, J. Cole, Kali Uchis). Watch the new extended dance scene now!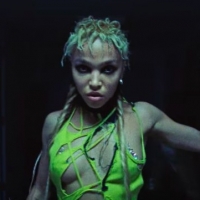 VIDEO: FKA Twigs & The Weeknd Share 'Tears In The Club'
by Michael Major - Dec 17, 2021
FKA twigs returns with "Tears In The Club" featuring The Weeknd, new song and video out now. The song is produced by Cirkut, Arca and El Guincho and official video is directed by Amber Grace Johnson (Rihanna, J. Cole, Kali Uchis). Watch the new music video now!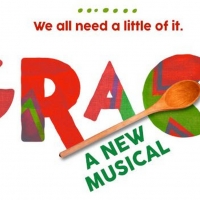 New Musical GRACE to Have World Premiere at Ford's Theatre in Spring 2022
by Chloe Rabinowitz - Apr 20, 2021
Grace, an electrifying musical celebrating the perseverance of family and the power of tradition by American composer Nolan Williams Jr., will make its world premiere at Ford's Theatre in Washington in spring 2022, directed and choreographed by Robert Barry Fleming.
Carla Hall and Sheila C. Johnson Sign On As Ambassadors For New Musical GRACE
by Stephi Wild - Mar 23, 2021
Hospitality and entertainment mogul Sheila C. Johnson and celebrated chef and TV personality Carla Hall are teaming up with composer Nolan Williams Jr. to promote his new musical "Grace" as hospitality and culinary ambassadors, respectively.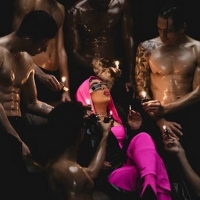 Kali Uchis Unveils Music Video For 'Solita'
by Kaitlin Milligan - Dec 18, 2019
Grammy-and Latin Grammy-nominated artist Kali Uchis unveils music video for new track "Solita" today.
DACAMERA Announces 2019/2020 Young Artist Program Class
by A.A. Cristi - Nov 19, 2019
DACAMERA announces the lineup of emerging professional instrumentalists, vocalists and composers selected to join its Young Artists Program for the 2019/2020 season. The fellowship program is designed to provide career-expanding experiences and training to the next generations of artists, encouraging them to create music for the community throughout their careers. Through the Young Artists' involvement, DACAMERA is able to offer young students and neglected audiences exposure to great music and talented performers, using music as a vehicle for scholastic exploration and inspiration.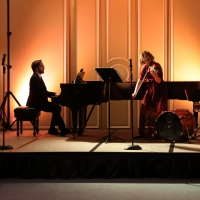 DACAMERA, Boniuk Institute And Holocaust Museum Houston To Present Free Performance And Panel Discussion
by A.A. Cristi - Sep 26, 2019
DACAMERA of Houston, together with Rice University's Boniuk Institute for Religious Tolerance and Holocaust Museum Houston, presents The Music of Mieczyslaw Weinberg, a free performance by pianist and DACAMERA Artistic Director Sarah Rothenberg with DACAMERA Young Artists on Thursday, Nov. 14 at 6:30 p.m., at Holocaust Museum Houston, 5401 Caroline Street. The performance will be preceded by a panel discussion featuring Rothenberg in discussion with Patrick Summers (Houston Grand Opera music director) and Jeremy Eichler (critic, essayist and author of the forthcoming book Time's Echo: War, Modern Music and the Soundscapes of Memory). The performance and panel discussion are part of the Boniuk Institute's ongoing efforts to promote religious tolerance and literacy.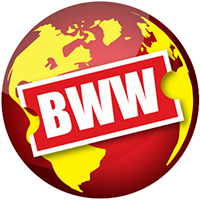 Ground Floor Theatre Announces World Premiere Of TRANSom
by Julie Musbach - Jul 1, 2019
Ground Floor Theatre announces the world premiere of TRANSom, a devised play by the TRANSom ensemble running August 15-31, 2019. Co-directed by Lisa Scheps and Jess O'Rear, TRANSom tells the story of a found family of trans and non-binary people living under the same roof with 100% of the creators of identifying as trans or non-binary.

A CHRISTMAS CAROL Comes To GREENBRIER VALLEY THEATRE In December!
by Richard Allen - Nov 30, 2018
Lewisburg, W.Va.,- Greenbrier Valley Theatre, the State Professional Theatre of West Virginia, is proud to present the immortal classic A Christmas Carol. This family favorite runs December 7 & 8 at 7:30 p.m., December 13-15 at 7:30 p.m. and December 20-22 at 7:30 p.m., with a Pay-What-You-Can Preview Performance December 6 at 7:30 p.m. and a matinee performance December 22 at 7:30 p.m.
Grace Johnson Frequently Asked Questions
How many Broadway shows has Grace Johnson been in?
Grace Johnson has appeared on Broadway in 1 shows.
How many West End shows has Grace Johnson been in?
Grace Johnson has not appeared in the West End