Latest News on Gordon Chambers
Gordon Chambers News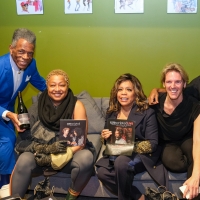 Photos: See André De Shields & More at UNSCRIPTED LIVE at City Winery
by Chloe Rabinowitz - Dec 2, 2022
See photos of Tony, Emmy, and GRAMMY Award-winning performing artist André De Shields and more at The Loft at City Winery for 'Unscripted Live,' an interview series that spotlights the stories of legendary artists, their resilience, and their creative regeneration.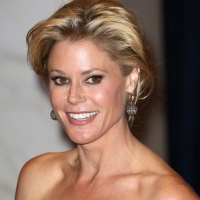 Julie Bowen, Ann Harada and More Brown University Alumni to Perform in TOGETHER APART
by Chloe Rabinowitz - May 10, 2021
TOGETHER APART, a collection of new short musicals written, composed, directed-by and starring Brown University alumni, will premiere on May 27th at 5:30 PT/8:30 ET to raise money for The Actors Fund, an organization that provides emergency financial assistance to members of the entertainment community.
Ricky Ian Gordon, Eisa Davis & More Join A NEW DAWN Live Streamed Concert
by Chloe Rabinowitz - May 12, 2020
Following Living Room Music's successful first concert event presented by The American Opera Project, co-curators mezzo-soprano Blythe Gaissert, composer Laura Kaminsky and baritone Michael Kelly announce their second event called 'A New Dawn', to be presented on Sunday, May 17th at 7pm EST.
Bradd Marquis To Release New Single Entitled "No War"
by A.A. Cristi - Apr 6, 2020
Renowned crooner Bradd Marquis is due to release his brand new self produced single, entitled "No War", on Friday April 3rd. His first release since 2017s hit single "Who Let You Go"- No War comes straight from the depths of Marquis' soul.
Judy Collins, Jeff Hiller And More Announced At Joe's Pub
by A.A. Cristi - Nov 21, 2019
Everything from Matteo Lane giving us very Mariah Christmas (Dec 17) to Isaac Oliver (writer on GLOW & High Maintenance) as your Valentine (Feb 13) to the debut of a very special project by Gloria Reuben (Mar 31) will hit the stage at Joe's Pub in the coming weeks!
ACQUANETTA And GRACE AND MERCY Announced At Bard SummerScape
by A.A. Cristi - Jun 27, 2019
The 2019 Bard SummerScape festival presents a pair of important new dance and theater works next month. On July 5-7, Evidence, A Dance Company and its founder and artistic director, Ronald K. Brown, make their festival debut with the world premiere of Grace and Mercy. A new SummerScape commission, this two-part program pairs Grace (live), a 20th-anniversary version of Brown's soulful masterpiece Grace, now danced entirely to live music performed by Peven Everett, Gordon Chambers, and others, with the world premiere of Mercy, Brown's new companion piece, which is set to a brand-new score written and performed live by ten-time Grammy-nominee Meshell Ndegeocello.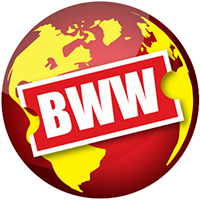 Apollo Theater Presents TWISTED MELODIES, The Donny Hathaway Story
by Stephi Wild - Jan 15, 2019
The Apollo Theater will bring the New York premiere of TWISTED MELODIES, an intimate one-man production about the life, artistry, and struggles of 1970s soul singer and composer Donny Hathaway, to its iconic stage, 45 years after Hathaway himself last performed on it. From his hits with Roberta Flack, his solo songs, and his work as both an arranger and studio musician for artists such as Aretha Franklin, Curtis Mayfield, and the Staples Singers, to his diagnosis of schizophrenia, Hathaway's personal struggles both inspired and hampered his music. On the 40th anniversary of his untimely death, Hathaway will be honored posthumously with the Grammy Lifetime Achievement Award in February 2019, celebrating his influence and contributions to the music industry that continue today. Directed by Derrick Sanders and featuring Kelvin Roston Jr., this limited engagement at the Apollo Theater opens on Thursday, May 30 and runs through Sunday, June 2. Ahead of the production, a free Live Wire conversation with musician Gordon Chambers, "Everything is Everything, the Music of Donny Hathaway," will take place on May 13 at 6:30p.m. as part of the Theater's education series that honors iconic artists who have impacted the arts and culture.