Latest News on Gavin Norris
Stage Credits
Productions
[London Fringe, 2003]
Lighting Designer
Gavin Norris News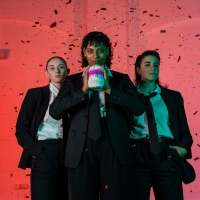 ANTIGONE by State Theatre Company South Australia Premieres This Month
by Stephi Wild - May 20, 2022
Playwright Elena Carapetis brings the first heroine of western drama raging into the 21st century with a twisted and subverted take on Sophocles' Antigone, premiering at Odeon Theatre this month.
BWW Review: THE BRIDGE OF SAN LUIS REY: ADELAIDE GUITAR FESTIVAL 2021 at Space Theatre, Adelaide Festival Centre
by Barry Lenny - Jul 15, 2021
It is a ninety-minute, non-stop tour-de-force.
BWW Review: RIPCORD at Dunstan Playhouse, Adelaide Festival Centre
by Barry Lenny - Nov 29, 2020
Director, Mitchell Butel, has brought together a top-shelf cast.
State Theatre Company South Australia Extends RIPCORD
by Stephi Wild - Sep 23, 2020
State Theatre Company South Australia will end the year on a high with an extended season of the comedy smash Ripcord, starring Australian stage legend Nancye Hayes and Adelaidea??s favourite leading man, Nathan Page (Miss Fisher's Murder Mysteries and The 39 Steps) under the direction of Artistic Director Mitchell Butel. 

BWW REVIEW: Testosterone Fuels Riveting TAP DOGS at Hanover Theatre in Worcester
by Jan Nargi - Apr 12, 2019
There are times when the percussion in TAP DOGS, the testosterone-fueled tap dance extravaganza now at the Hanover Theatre in Worcester through April 14, is so penetrating that your diaphragm literally pulses in rhythm to the beat. A workman-themed sound and dance performance that seems like the love child of STOMP and BLUE MAN GROUP, TAP DOGS combines the athleticism of urban gladiators with the precision of six-part (and 12-footed) harmony to deliver a thrilling 75 minutes of non-stop tap invention.

BWW Review: TAP DOGS at Kennedy Center
by Elliot Lanes - Feb 24, 2019
The art of tap dancing is taken to new heights…literally…in the high octane, high energy worldwide sensation known as Tap Dogs. Not only do the eight male performers do traditional tap routines in this 80-minute industrial extravaganza, they take it to places tap hasn't gone before incorporating, water, scaffolding blowtorches, and more.
Casting Announced For The 2018-2019 Tour Of TAP DOGS
by A.A. Cristi - Feb 4, 2019
Part of theWebster Broadway series, TAP DOGS the international sensation is coming to Waterbury's Palace Theater March 1 and 2 for three performances. For tickets call 203.346.2000, visit  www.palacetheaterct.org or the Box Office 100 East Main St.

TAP DOGS Dances Into The VETS in Providence
by Julie Musbach - Jan 15, 2019
Broadway Entertainment Group is pleased to announce the cast of the 2019 tour of Australia's most successful theatrical export, Dein Perry's TAP DOGS. The high-voltage international cast is led by Anthony Russo (Foreman), with Nathaniel Hancock (2IC), Richie Miller (Enforcer), Chaise Rossiello (Funky), Justin Myles (Rat), Reid Perry (Kid), Nathan Beech (Spot) and Sam Marks (Rover).
BWW Review: THE GODS OF STRANGERS at Northern Festival Centre, Port Pirie
by Barry Lenny - Nov 11, 2018
The Gods of Strangers explores the migrant experience in post-war Australia.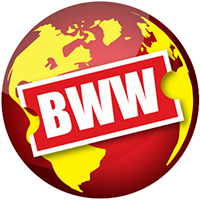 Dein Perry's TAP DOGS On Sale At The Hanover Theatre
by Stephi Wild - Oct 25, 2018
Australia's most successful theatrical export, Dein Perry's Tap Dogs, comes to The Hanover Theatre and Conservatory for the Performing Arts April 11-14 for six performances only. Tickets are on sale now to theatre members and go on sale to the general public on Tuesday, October 30 at 10 am. Part of The Hanover Theatre's 10th Anniversary Broadway Series, Dein Perry's Tap Dogs is generously sponsored by Reliant Medical Group and Commerce Bank.