Latest News on Gary Harris
Stage Credits
Productions
[Broadway, 1988]
Sound Designer
[Broadway, 1987]
Sound Designer
[Broadway, 1987]
Sound Designer
[Broadway, 1980]
Sound Designer
[Broadway, 1979]
Sound Designer
[Broadway, 1978]
Sound Designer
[Broadway, 1977]
Sound Designer
[Broadway, 1975]
Sound Designer
[Broadway, 1973]
Sound Designer
[Broadway, 1973]
Sound Designer
[Broadway, 1973]
Sound Designer
[Broadway, 1973]
Sound Designer
[Off-Broadway, 1972]
Sound Designer
[Broadway, 1972]
Sound Designer
[Broadway, 1971]
Sound Designer
[Broadway, 1970]
Sound Designer
[Off-Broadway, 1962]
Lighting Designer
Stage
Productions
[Broadway, 1988]
Sound Designer
[Broadway, 1987]
Sound Designer
[Broadway, 1987]
Sound Designer
[Broadway, 1980]
Sound Designer
[Broadway, 1979]
Sound Designer
[Broadway, 1978]
Sound Designer
[Broadway, 1977]
Sound Designer
[Broadway, 1975]
Sound Designer
[Broadway, 1973]
Sound Designer
[Broadway, 1973]
Sound Designer
[Broadway, 1973]
Sound Designer
[Broadway, 1973]
Sound Designer
[Off-Broadway, 1972]
Sound Designer
[Broadway, 1972]
Sound Designer
[Broadway, 1971]
Sound Designer
[Broadway, 1970]
Sound Designer
[Off-Broadway, 1962]
Lighting Designer
Gary Harris News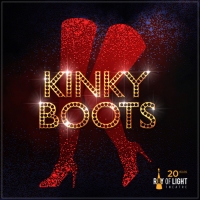 Casting Announced For San Francisco Production Of KINKY BOOTS At Ray Of Light Theatre
by A.A. Cristi - Jul 20, 2022
Ray of Light Theatre in San Francisco has announced casting for the upcoming production of Kinky Boots.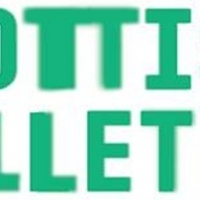 Scottish Ballet Celebrates 50 Years In Style
by Stephi Wild - Jun 25, 2019
This weekend, Scottish Ballet transformed the Festival Theatre in Edinburgh for the most glamorous night of the year, Scottish Ballet's 50th anniversary. Guests took over the theatre's stage for a dining experience like no other - giant gold pipes and twinkling lights hung from the rafters, bouquets were peppered with golden ferns, even the event finale was dusted with 'SB50' confetti falling from the 'sky'.
Nashville's Theater Calendar 3/28/16
by Jeffrey Ellis - Mar 28, 2016
Sometimes it seems there is so much theater happening that it's difficult to keep track of it all. From personal experience, despite all the datebooks, smart phones, tablets, desktop computers and laptops...it's hard to keep everything straight in this wacky business of the show.
GIVING THANKS: What Are You Grateful For in 2015?
by Jeffrey Ellis - Nov 23, 2015
Once again, it's that time of year: a period of reflection and introspection that gives us all the perfect opportunity to express our gratitude for the things in our lives that have meant the most to us in 2015. We reached out to members of our theater community, to inquire about that which they are thankful for and we got some very heartfelt, considered romances that, leavened by the humor injected from some of our favorite people, gives us added insight into the psyche of the artistic and creative-minded people who make theatrical magic every day…
Scottish Ballet Presents SEA OF TROUBLES and SILHOUETTE Tonight
by BWW News Desk - Aug 16, 2013
Edouard Lock's new work, which was to form part of Scottish Ballet's Dance Odysseys tonight, Friday 16 August, has been cancelled due to family illness. In its place, Scottish Ballet will now perform two works, Kenneth MacMillan's Sea of Troubles and Christopher Hampson's Silhouette on the main stage of the Festival Theatre in an evening performance starting at 8.00pm.
FOX SPORTS 1 Network Announces Super Events & Programs
by Caryn Robbins - Aug 8, 2013
FOX Sports 1, America's new sports network launching on Aug. 17, is planning to televise a week's-worth of super events and programs leading up to what is sure to be the boldest and coldest Super Bowl ever.