Latest News on Fred Zinnemann
Fred Zinnemann News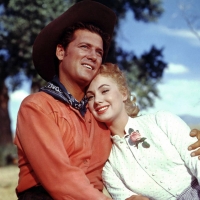 Rodgers and Hammerstein's OKLAHOMA! is Now Streaming on Disney Plus
by Taylor Brethauer-Hamling - Apr 30, 2021
When and where can you find Oklahoma! streaming? We have your answer here!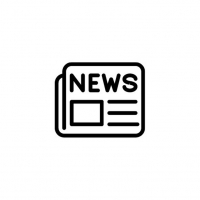 UN DÍA COMO HOY: OKLAHOMA! se estrenaba en Broadway
by Cristina Martinez - Apr 7, 2021
La producción original de OKLAHOMA! en Broadway se estrenó el 31 de marzo de 1943 en el St. James Theatre de Nueva York. Fue dirigida por Rouben Mamoulian, coreografiada por Agnes de Mille y protagonizada por Alfred Drake.
BRIGADOON Original Cast Member Virginia Bosler Passes Away at 93
by A.A. Cristi - Sep 1, 2020
Veteran actor and dancer, Virginia Doris, known professionally as Virginia Bosler passed away on August 30 at the age of 93.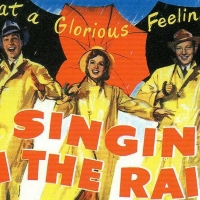 BWW Exclusive: The 101 Greatest MOVIE MUSICALS of All Time
by Peter Nason - Mar 30, 2020
BWW Reviewer Peter Nason chooses the best film musicals since the sound era began; see if your favorites made the list!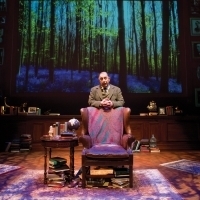 C.S. LEWIS ONSTAGE: THE MOST RELUCTANT CONVERT Comes to The Broad Stage
by Stephi Wild - Jun 7, 2019
Following its acclaimed 2018 national tour, C.S. Lewis Onstage: The Most Reluctant Convert starring Max McLean as C.S. Lewis has eleven performances at The Broad Stage Thursday, July 11 to Sunday, July 21 (press opening is Friday, July 12). The play is presented in Santa Monica by Fellowship for Performing Arts, the producers of The Screwtape Letters and The Great Divorce.
Cast Announced For THE GIFT OF GAB World Premiere At White Bear Theatre
by Julie Musbach - Apr 17, 2018
1979. The bitter Winter of Discontent. The whole nation is at war with itself, battling industrial strikes, severe unemployment, crippling inflation and fears over immigration and home-grown terrorism. But that's not going to cramp the style of a den of thieves in Brighton.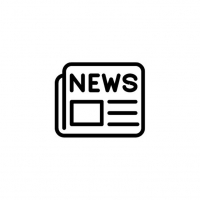 UN DIA COMO HOY: Se estrena OKLAHOMA en Broadway
by Andrea Incera - Mar 30, 2018
El 31 de Marzo de 1943 se estrenaba el musical OKLAHOMA en el St. James Theatre de Broadway.

Photo Flash: Actors Co-op Theatre Company's A MAN FOR ALL SEASONS
by A.A. Cristi - Mar 2, 2018
Actors Co-op Theatre Company (Ovation Award-Winner 2017 Best Play, Intimate Theatre for 33 Variations) is proud to present the 1962 Tony Award-winner for Best Play, Robert Bolt's A Man for All Seasons, directed by Thom Babbes, produced by Carly Lopez. This tragic historical drama offers a brilliant portrait of Sir Thomas More in his last years as Lord Chancellor of England during the reign of Henry VIII.  A Man for All Seasons opens tonight, Friday, March 2 at 8:00 pm, and will run through Sunday, April 15 at the Actors Co-op David Schall Theatre, 1760 N. Gower Street, 90028 (on the campus of the First Presbyterian Church of Hollywood) in Hollywood.
Tribeca Shortlist Highlights for November Features OPERATION AVALANCHE and SATURDAY NIGHT FEVER
by Emily Bruno - Oct 24, 2017
Tribeca Shortlist has released its list of November offerings and highlights, including an exclusive streaming of Operation Avalanche and Saturday Night Fever. TO STREAM, START YOUR FREE 7-DAY TRIAL AT TRIBECASHORTLIST.COM ($4.99/MONTH AFTER)
Demian Bichir To Host LA Phil's Noche de Cine At Walt Disney Concert Hall
by BWW News Desk - Oct 11, 2017
Academy Award-nominated actor Demi n Bichir will host Noche de Cine, a concert of Mexican film music performed live-to-picture by the Los Angeles Philharmonic, conducted by Gustavo Dudamel, on Friday, October 13.