Date of Birth: October 22, 1811
Date of Death: July 31, 1886 (74)
Birth Place: Raiding, HUNGARY
Latest News on Franz Liszt
Franz Liszt News
American Symphony Orchestra Continues 2022-23 Season With Winter Concerts At St. Bartholomew's Church
by Stephi Wild - Nov 17, 2022
Following the American Symphony Orchestra's (ASO) immensely successful free opening concert at Bryant Park on Sept. 17, the Orchestra continues its 2022-23 season with two winter performances.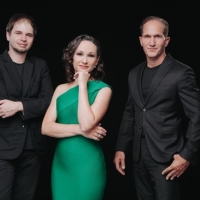 Eva Polgár, László Borbély, and Gábor Varga to Bring CARPATHIAN IMPRESSIONS to Zipper Hall This Month
by Blair Ingenthron - Nov 12, 2022
On the wings of familiar melodies by Liszt, Bartók, and Kodály plus improvisations inspired by the traditions of Central Europe, Hungarian classical pianists Eva Polgár and László Borbély and jazz pianist Gábor Varga take listeners on a sensational journey, exploring the diverse, heartbreaking, peaceful, and virtuosic nature of this ancient cultural treasure.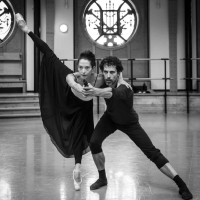 MAYERLING is Now Playing at the Opera National de Paris
by Stephi Wild - Oct 31, 2022
First performed in 1978 by the Royal Ballet in London, Mayerling, along with L'Histoire de Manon, is Kenneth MacMillan's most famous ballet. For this vast, three‑act fresco, the British choreographer drew inspiration from an historic event: the suicide of the archduke Rodolphe, heir to the Austrian throne, in the company of his mistress, the baroness Marie Vetsera, in a hunting lodge in Mayerling, near Vienna, in 1889.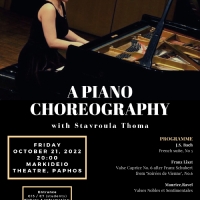 A PIANO CHOREOGRAPHY With Stavroula Thoma Comes to Markideio Theatre
by A.A. Cristi - Oct 14, 2022
The classical music concert series 'Technopolis 20 Classics' continue the new season, with a piano solo concert at Markideio Theatre, on Friday, 21st of October 2022, at 8pm.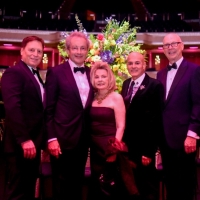 Cleveland Orchestra Gala Raises Record $2 Million
by Stephi Wild - Oct 5, 2022
The Cleveland Orchestra raised $2 million for its education programs and community engagement initiatives during its annual Gala, The Celebration, on Saturday, October 1 at its home, Severance Music Center. The evening also capped the first week of the beginning of the Orchestra's 105th season of concerts, which runs from September to May.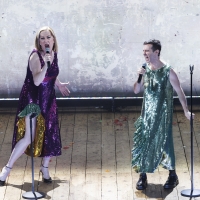 Review: ONLY AN OCTAVE APART, Wilton's Music Hall
by Franco Milazzo - Oct 3, 2022
"Keep it pretty, keep it shallow, keep it moving." As well as being words that American cabaret singer Justin Vivian Bond (pronoun v) lives by, they go some way to sum up Only An Octave Apart, this eye-catching and pacy two-hander with Grammy-winning countertenor Anthony Roth Costanzo.
Feature: Ben Stevenson's Dracula, presented by the Nevada Ballet Theatre, to Bring Gothic Grandness
by Debbie Hall - Sep 30, 2022
Ben Stevenson's Dracula, presented by the Nevada Ballet Theatre, will fill the stage with all the eerie, Gothic grandness to begin the Halloween season. Haunting performances will be presented at The Smith Center Oct. 6-9.
The Royal Ballet's MAYERLING Will Be Live In Cinemas
by Stephi Wild - Sep 28, 2022
This October, The Royal Ballet opens their 2022/23 Cinema Season with Kenneth MacMillan's Mayerling, marking 30 years since the choreographer's death in 1992.
Internationally Acclaimed Pianist Jean-Philippe Sylvestre Will Perform Recitals in Montreal and Quebec
by Stephi Wild - Sep 14, 2022
Following his success at the Berlin Philharmonie, pianist Jean-Philippe Sylvestre returns to Quebec this fall for two thrilling concerts: Montréal's Maison symphonique and Quebec City's Salle Raoul-Jobin.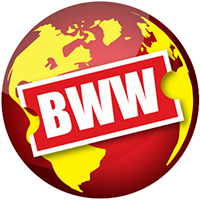 Kenneth MacMillan's MAYERLING Opens The Royal Ballet's 2022/23 Season
by Stephi Wild - Sep 1, 2022
Mayerling, Kenneth MacMillan's dark tale of dangerous obsession, returns to the Royal Opera House to open The Royal Ballet's 2022/23 season. Based on the true story of the murder-suicide scandal that plagued the Austro-Hungarian empire, Mayerling follows the events leading to the violent deaths of Crown Prince Rudolf and his mistress Baroness Mary Vetsera.  
Franz Liszt Videos
Franz Liszt Frequently Asked Questions
How many shows has Franz Liszt written?
Franz Liszt has written 1 shows including Transcendence (Composer).