Latest News on Eva Von Schweinitz
Latest News on Eva Von Schweinitz
Stage Credits
Productions
[Off-Broadway, 2017]
Production Design
Eva Von Schweinitz News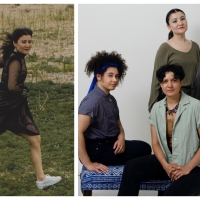 Superhero Clubhouse Announces Cast & Team for MAMMELEPHANT World Premiere
by Chloe Rabinowitz - Jun 27, 2022
Superhero Clubhouse has announced the complete cast and creative team for the world premiere of Mammelephant, a musical epic exploring displacement and identity in the era of climate change as experienced by the world's first mammoth-elephant hybrid.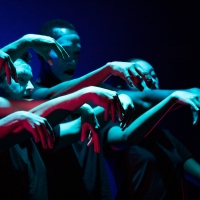 Theatre Row Announces the Inaugural Kitchen Sink Residency Cohort
by Julie Musbach - Oct 29, 2019
Theatre Row has announced the recipients of the first-ever Kitchen Sink Residency, its most ambitious initiative yet, designed to nurture smaller, emerging performing arts companies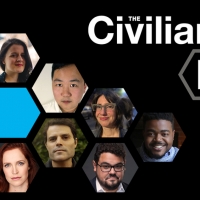 The Civilians Welcome 2019-20 R&D Group
by A.A. Cristi - Oct 15, 2019
The Civilians, under the leadership of Founding Artistic Director Steve Cosson and Managing Director Margaret Moll, announces the members of its 2019-20 R&D Group, comprised of writers, composers, and directors who are creating new works derived from creative inquiry.  

A4 Presents Art & Environmental Justice Panel 5/1/19
by A.A. Cristi - Apr 22, 2019
In celebration of Earth Day, the Asian American Arts Alliance will present a free program on May 1 at 6:30 pm to foreground how artists are responding to climate change and other environmental issues through their work.

The Public's UNDER THE RADAR FESTIVAL Begins Tomorrow, Jan. 3
by Julie Musbach - Jan 2, 2019
The Public Theater begins performances for the 15th annual UNDER THE RADAR FESTIVAL on Thursday, January 3.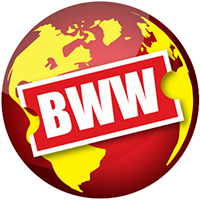 7th Season From WNC Children's Theatre Has Regional World Premiere And A Re-imagined Classic
by A.A. Cristi - Nov 13, 2018
Asheville Creative Arts (ACA), Asheville's professional children's theatre, continues in its 7th season to build on the successful mounting of its first world premiere, BUGS!, to present a second world premiere, LINTHEAD, as well as a new take on the family classic, CHARLOTTE'S WEB. Its mobile unit, which launched last season with the touring puppet musical, SLUG & SNAIL, will grow to include the touring version of BUGS!, and the company will offer expanded educational opportunities with both spring after-school classes and 2 sessions of summer camp. Details will be unveiled at ACA's annual Fall Fete held Nov 8 at Ambrose West (312 Haywood Road) from 7-9pm. Tickets and registration information for all events are available on ACA's website www.ashevillecreativearts.org.

The Public Shares Lineup for UNDER THE RADAR Festival
by Julie Musbach - Oct 30, 2018
The Public Theater announced the full line-up today for the 15th annualUNDER THE RADAR FESTIVAL, running January 3-13, 2019. This popular and highly-anticipated festival of The Public's winter season will include artists from across the U.S. and around the world, including Argentina, Australia, France, Lebanon, Nigeria, Norway, Palestine, and the UK. Curated by UTR Festival Director Mark Russell, this year's UNDER THE RADAR FESTIVAL continues to expand to venues throughout New York City in addition to The Public Theater's home at Astor Place. Tickets start at $25 and are on sale now.
Target Margin Theater Opens First Permanent Home in Brooklyn; 2017-18 Season Announced!
by BWW News Desk - Nov 9, 2017
After a five-year search, Target Margin Theater has announced the opening of the Company's first permanent home.
Whimsical Modern Fairy Tale From Acclaimed Playwright to Open ACA's 6th Milestone Season
by A.A. Cristi - Nov 2, 2017
Asheville Creative Arts (ACA), Asheville's professional children's theatre announces the first production of its 6th Season, FAILURE: A LOVE STORY, a whimsical modern fairytale with direction by Abby Felder and Eva von Schweinitz, and musical direction and arranging by Gina Stewart and Brenda Gambill of Jonesalee.

ERS's MEASURE FOR MEASURE Opens Tonight at The Public
by BWW News Desk - Oct 10, 2017
Elevator Repair Service's MEASURE FOR MEASURE, created by Elevator Repair Service and directed by John Collins, began previews on Sunday, September 17 and runs through Sunday, November 12, with an official press opening tonight, October 10 at The Public Theater. BroadwayWorld has a look at the cast in action below!
Eva Von Schweinitz Videos