Latest News on Epic Theatre Ensemble
Stage Credits
Productions
[Off-Broadway, 2008]
Producer
[Off-Broadway, 2007]
Producer
Epic Theatre Ensemble News
Ashley Blanchet, Graham Rowat, Analise Scarpaci, Gavin Lee & More to Star in THE SOUND OF MUSIC at Paper Mill Playhouse
by Chloe Rabinowitz - Oct 19, 2022
Paper Mill Playhouse has announced casting for The Sound of Music, directed by Mark S. Hoebee. The production will feature Ashley Blanchet (Paper Mill's Rodgers + Hammerstein's Cinderella, Broadway's Waitress) as Maria Rainer, and Graham Rowat (Broadway's Dear Evan Hansen, Sunset Boulevard) as Captain Georg von Trapp.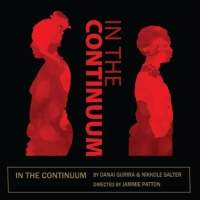 IN THE CONTINUUM Opens at Shadowland Stages This Week
by Chloe Rabinowitz - Sep 21, 2022
SHADOWLAND STAGES is celebrating the opening of IN THE CONTINUUM, featuring talented fresh new faces in an intimate tour-de-force drama stretching across two continents. Striking Drama IN THE CONTINUUM plays limited engagement September 23rd - October 2nd.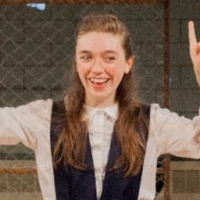 HartBeat Ensemble To Stage Athol Fugard's Gripping Drama MY CHILDREN! MY AFRICA!
by A.A. Cristi - Sep 1, 2022
HartBeat Ensemble announced today their upcoming production of My Children! My Africa!, a gripping drama about the collision of education, idealism and politics by preeminent South African dramatist Athol Fugard. The play will run September 29 through October 9 at HartBeat Ensemble's Carriage House Theater (360 Farmington Avenue) in Hartford, CT.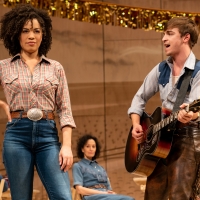 OKLAHOMA! National Tour is Coming to the Ahmanson Theatre in September
by Chloe Rabinowitz - Aug 17, 2022
Center Theatre Group will present the Los Angeles premiere of Rodgers & Hammerstein's "OKLAHOMA!" directed by Daniel Fish at the Ahmanson Theatre from September 13 through October 16, 2022.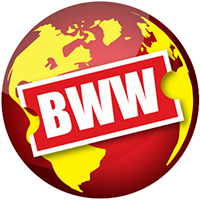 Tony Nominee Gabby Beans Leads BALL CHANGE at CCTP
by Stephi Wild - Jul 11, 2022
The Cape Cod Theatre Project (CCTP) presents the largest cast of the 2022 season with Brittany K. Allen's MTC/Sloan Commission, Ball Change, on July  14th, 15th, and 16th at 7:30pm ET at Falmouth Academy, directed by New York-based Dina Vovsi.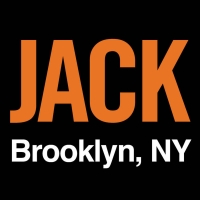 Hoi Polloi's WHITE ON WHITE extends through July 16
by Grace Cutler - Jul 2, 2022
Brooklyn performance and civic space JACK announced an extension of Hoi Polloi's White on White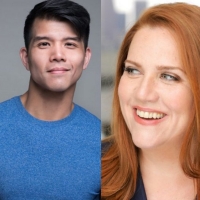 Book Your Virtual Experience With Jelani Remy, Donna Lynne Champlin, Telly Leung & More on BWW Stage Door
by Team BWW - May 26, 2022
BroadwayWorld Stage Door is your one-stop shop for Broadway experiences and training in the comfort of your own home.
OBIE-Winning Theater Company Hoi Polloi Returns to JACK with WHITE ON WHITE
by Marissa Tomeo - May 21, 2022
OBIE-winning theater company Hoi Polloi (Three Pianos; All Hands) returns to JACK with a peek inside the meeting of a white anti-racist group. As the members reckon with sacrifices they must make to live up to their principles, other forces begin to disrupt and unsettle their efforts. An uncanny ode to honesty, forgiveness, and accountability, this ensemble tour de force pulls the audience on a descent from the too-real to the sub-real.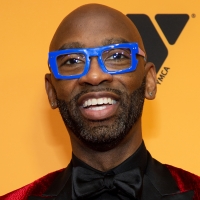 People's Light Announces An Expansion of the Theatre's Artistic Team, Including Steve H. Broadnax III & More
by Chloe Rabinowitz - May 19, 2022
Following their recent leadership transition in which Producing Artistic Director Zak Berkman succeeded former Executive Artistic Director Abigail Adams, People's Light has announce an exciting expansion of their artistic team with four new appointments. Broadway-favorite Steve H. Broadnax III (Thoughts of a Colored Man) transitions from Resident Director to People's Light Associate Artistic Director.
Tickets on Sale for Target Margin Theater's ONE NIGHT
by Chloe Rabinowitz - Mar 15, 2022
The multi-Obie Award-winning Target Margin Theater has announced that tickets are now on sale for One Night, a nine-hour theatrical event that concludes the company's five-year exploration of The One Thousand and One Nights, a collection of classic Silk Road stories.