Latest News on Emily Wexler
Emily Wexler News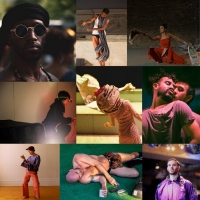 Center For Performance Research Announces 2021 Artists-in-Residence and Technical Resident
by Stephi Wild - Jan 26, 2021
Center for Performance Research (CPR) has announced its 2021 Artists-in-Residence (AiRs) and Technical Resident.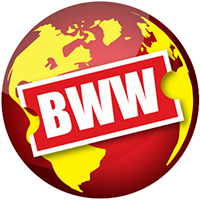 IT'S A BLUR Announced At The Queerly Festival
by A.A. Cristi - Jun 11, 2019
Brennan O'Rourke will present their first full-length play IT'S A BLUR as part of The Queerly Festival, presented by Frigid New York, on Friday, June 28 at 7pm at the Kraine Theater (85 East 4th Street, New York, NY 10003). The play, a work-in-progress, is written and produced by Brennan O'Rourke and directed by Salome Egas.

F.U.N Collective X Sitting Shotgun Present STEREOFLIGHT
by A.A. Cristi - May 7, 2019
F.U.N COLLECTIVE, as part of a SITTING SHOTGUN Casual Vacancy residency presents STEREOFLIGHT, a play about the land of allusive dreams.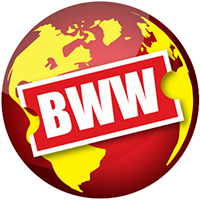 SUNDAYS ON BROADWAY Spring 2018 Season Begins in March
by A.A. Cristi - Feb 20, 2018
Cathy Weis Projects announces the spring 2018 season of Sundays on Broadway, an ongoing series of performances, film screenings, and discussions on Sunday evenings at WeisAcres. The spring season is jointly curated by dance artists Ishmael Houston-Jones, Jon Kinzel, Jennifer Lafferty, and Cathy Weis. All events begin at 6pm. $10 suggested donation at door. WeisAcres is located at 537 Broadway, #3 (between Prince and Spring Streets), in Manhattan.
Photo Flash: Half Moon Theatre presents YOURS, ANNE
by A.A. Cristi - Mar 27, 2017
Yours, Anne, which opened this past weekend at the Half Moon Theatre at the Culinary Institute of America, captivated audiences with its moving story and modern and fresh score.  The show runs through April 2 with evening and matinee performances available
JACK Presents Brooklyn Gypsies ONE CATCHES LIGHT FESTIVAL
by A.A. Cristi - Jan 3, 2017
Brooklyn Gypsies presents the second-annual One Catches Light Festival, celebrating new solo work of five writers associated with the company, with stand-up comic Olander 'Big O' Wilson presiding over the evenings. Icarus in the L.E.S. is a kaleidoscopic performance-poem by Nic Adams, with the wax-winged hero chasing his destiny and scouting out the divide between artistic achievement and personal happiness. I Have No Room for the Broken, written by Angela Abreu, is a play about a cascade towards romantic ruin.
The Exponential Festival Comes to Brooklyn in January
by BWW News Desk - Dec 9, 2016
The Exponential Festival, a multi-week festival that seeks to promote theatrical performances created in New York and presented across Brooklyn, is proud to announce its second year of artists and venues.
Center for Performance Research to Launch Performing Arts Technical Residency
by Tyler Peterson - Mar 24, 2016
Center for Performance Research (CPR), an artist-driven organization co- founded by Jonah Bokaer & Chez Bushwick and John Jasperse & Thin Man Dance, Inc. to support the development of new works in contemporary dance, announced today its first ever fully supported technical residency offering artists access to a completely customizable performance space and laboratory. CPRs 1,845 sq ft theater features a LED lighting system; making it one the most technically advanced venues of its size offering technical residencies within the five boroughs. The inaugural residency, generously supported by the National Endowment for the Arts, will support the work of artist collective The Median Movement comprised of choreographers Xan Burley and Alex Springer, sound designer Will Owen, movement artist Hsiao-Jou Tang, and lighting designer Andy Dickerson. The Median Movement will be in residence at CPR from May 1-7, 2016.