Latest News on Emily Campbell
Stage Credits
Productions
[Off-Broadway, 2007]
Assistant Director
Emily Campbell News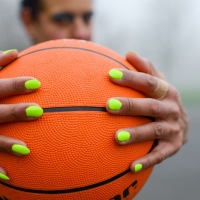 Birmingham 2022 Festival Will Host Performances, Films And Visual Arts Installations Inspired By Sport
by Stephi Wild - Jun 6, 2022
As Birmingham and the West Midlands get ready for the Birmingham 2022 Commonwealth Games, the Birmingham 2022 Festival is hosting a series of performances, films and visual arts installations all inspired by sport.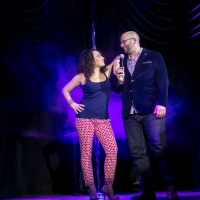 SCHTICK A POLE IN IT Announces Open-Ended Run Expansion
by Chloe Rabinowitz - Feb 9, 2022
SCHTICK A POLE IN IT, New York City's only comedy and pole dancing show has announced they'll be expanding their performance schedule to four shows a month with an open-ended run at Drom (85 Avenue A) in the East Village.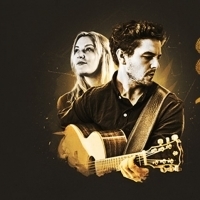 BWW Review: ONCE at ASB Waterfront Theatre
by Monica Moore - Jul 10, 2019
The story, music and delivery, takes one by surprise settling right into the middle of the heart and morphing raw emotion through the veins; simply 'taking over'. The daily norms of behaviour evaporated and I was 'in' the show. I was transported to a place of primal emotion that pushes past control to a place earthed in the rawness of connection and love. The very essence of human emotion, need and desire juxtaposed against 'how it should be' is brought to the fore in a beautiful simplicity. Jesse Peach's vision of simplicity and allowing the emotion to be 'enough' had to be cleverly crafted. Illumination of humanity within simplicity hard to acheive and he's done just that.

Fountain Hills Theater Announces A YEAR WITH FROG AND TOAD KIDS
by Julie Musbach - May 21, 2018
Fountain Hills Theater is excited to announce its upcoming youth production - and its final show in the Youth 2017-18 Season - 'A Year with Frog and Toad KIDS.' Music by Robert Reale; Book and Lyrics by Willie Reale; Based on the books by Arnold Lobel.
BWW Reviews: LOVE AND INFORMATION at The Basement Theatre
by Sam Jury - Nov 19, 2015
Love and Information by the acclaimed British playwright Caryl Churchill opened last night at the Basement Theatre on Queen Street in a very polished new production produced by The Actors' Program and Last Tapes Theatre Company. The tagline reads: Sixteen Actors. Over 100 Characters. A Snapshot of life. Perhaps rather the plural, snapshots, might be a more accurate description of this unusual piece
Fountain Hills Youth Theater to Present THE GIVER
by Tyler Peterson - Oct 31, 2014
Fountain Hills Youth Theater has announced the opening of their YABOY show of the 2014 - 2015 season, "The Giver". "The Giver" is an original dramatic adaptation of the Newberry Award winning children's novel by Lois Lowry written by Eric Coble.
Fountain Hills Youth Theater Announces WINNIE THE POOH KIDS Cast
by Tyler Peterson - Dec 15, 2013
Fountain Hills Youth Theater announces the first cast, entirely aged 11 and under, performing in Disney Winnie the Pooh Kids. Welcome to the Hundred Acre Wood, where Winnie the Pooh is, once again, in search of honey. Along the way, he meets his pals Tigger, Piglet, Rabbit and Owl, but soon discovers that Christopher Robin has been captured by the mysterious Backson! As they prepare for a rescue operation, the animals learn about teamwork, friendship and sharing snacks. This production is our yearly YABOY (Young Actors Benefiting Other Youth) production, focusing on reading, literacy and communication, and is presented in partnership with the Fountain Hills Library Association.