Em Lewis News
Chicago Premiere of HEISENBERG: THE UNCERTAINTY PRINCIPLE to be Presented at Griffin Theatre Company
by Chloe Rabinowitz - Jan 24, 2023
Griffin Theatre Company will continue its 33rd season with the Midwest premiere drama HEISENBERG: The Uncertainty Principle by Simon Stephens, directed by Nate Cohen, playing February 23 – March 26, 2023 on Raven Theatre's Schwartz Stage.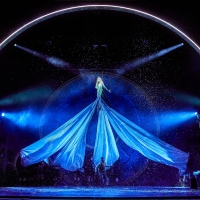 Review: THE LION, THE WITCH AND THE WARDROBE, Gillian Lynne Theatre
by Franco Milazzo - Jul 29, 2022
Amid a summer season positively snowed under with escapist fare, The Lion, The Witch And The Wardrobe fits right in. Admittedly, dipping into the wintery landscape of Narnia just after a British heatwave is a bit of an ask for the imagination but, if any production could do it, this is it.
Photos: First Look The Light In The Piazza at the Center Theater
by Marissa Tomeo - Jun 4, 2022
Young love and secrets, set against the backdrop of the enchanting city of Florence, Italy, takes center stage at California Center for the Arts, Escondido with the multi-award-winning musical The Light in the Piazza from June 17-25 in the Center Theater. Produced by CCAE Theatricals, with a book by Craig Lucas and music and lyrics by Adam Guettel. Kari Hayter will direct. Tickets are available online at www.artcenter.org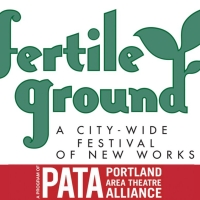 Fertile Ground 2022 Kicks Off with Virtual and Live Performances - 5 Picks for This Year's Festival
by Krista Garver - Jan 28, 2022
Fertile Ground 2022 officially kicked off yesterday! Portland's 13th annual festival of new works runs through Feb. 6.
E.M. Lewis Wins 10th Anniversary New Play Award From Portland Civic Theatre Guild
by Stephi Wild - Sep 21, 2021
The Portland Civic Theatre Guild Celebrates the 10th Anniversary of the Portland Civic Theatre Guild New Play Award with Dorothy's Dictionary by E.M. Lewis.
The Blank Theatre Accepting Scripts For Living Room Series 2021 Spring Lineup
by Stephi Wild - Sep 11, 2020
The Blank Theatre in Hollywood has announced it will accept script submissions from September 28 through October 20 for the spring lineup of its 2020a?"2021 Living Room Series, now in its 30th season.
BWW Review: Portland Center Stage Play at Home: Short Plays by Anya Pearson, E.M. Lewis, Josie Seid, and Sara Jean Accuardi
by Krista Garver - Jun 26, 2020
Portland Center Stage recently joined Play at Home, a national theatre project where playwrights write short plays for us non-actor folks to perform at home. PCS commissioned four plays from local playwrights as part of the project. The scripts can all be downloaded on the PCS website, and two of them have videos of actors reading the scripts.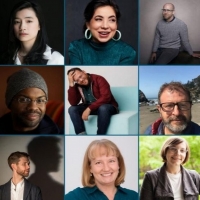 Profile Theatre To Release Audio Play: CLAUDIA, A VIRAL LOVE STORY
by Chloe Rabinowitz - Jun 1, 2020
PROFILE THEATRE premieres Claudia, A Viral Love Story, a 5-episode audio play by 9 astounding writers, known for their work in theatre, film and TV. Each writer was given prompts to create a scene and was asked to hand over their scene to the next writer to build on.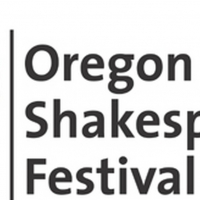 Oregon Shakespeare Festival Announces Branden Jacobs-Jenkins As Final Commission For American Revolutions Cycle
by A.A. Cristi - Mar 5, 2020
The Oregon Shakespeare Festival today announced Branden Jacobs-Jenkins as the 37th and final commissioned artist as part of American Revolutions: the United States History Cycle, OSF's multi-decade program for developing new plays about moments of change in United States history.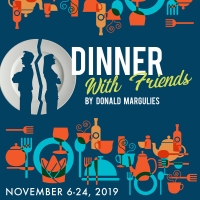 DINNER WITH FRIENDS to Open 2019/2020 Season at CV Rep Theater
by Kay Kudukis - Oct 3, 2019
A Deliciously Witty, Insightful, Pulitzer Prize-Winning Play that Explores the Complexities of Marriage and Friendship to Open 2019/2020 Season at CV Rep
Em Lewis Videos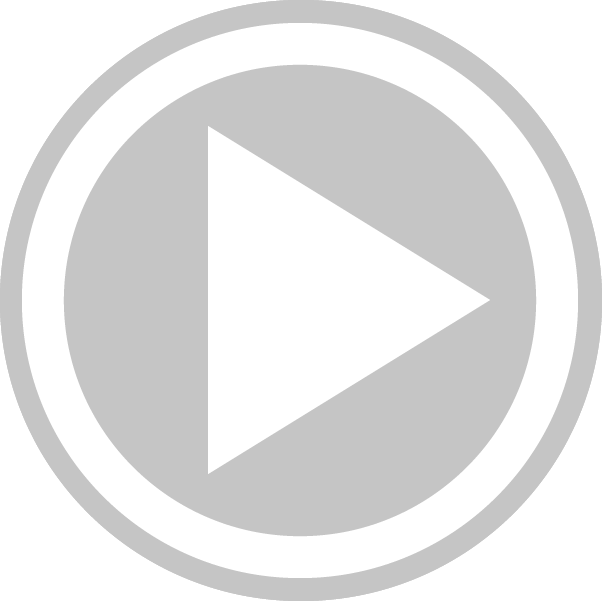 'Drunk' Fan 'Interrupts' Lee and Lewis Brice Performance and Proposes to Girlfriend
by Emily Bruno - Aug 28, 2017
Friends of Lee and Lewis Brice were engaged at a concert recently at Hampton Beach Casino Ballroom in Hampton, NH. The Brice brothers' friend Kevin interrupted the show to the surprise of Lee who tried to politely ask him to leave the stage. After much back-and-forth and a verse and chorus of the brothers' co-penned song 'Alabama,' Kevin brought up his girlfriend Lauren. He pulled a box from his pocket, got down on one knee and popped the question -- with a big 'YES' from Lauren in return!