Latest News on Elizabeth Lea
Elizabeth Lea News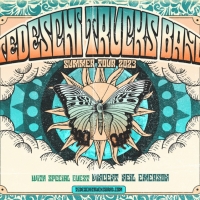 Tedeschi Trucks Band Comes to the Fabulous Fox This Summer
by Stephi Wild - Feb 17, 2023
Emporium and Fox Concerts have announced Tedeschi Trucks Band will return to the Fabulous Fox Theatre on Saturday, July 22 at 7:30 p.m.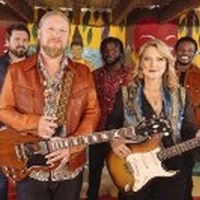 Tedeschi Trucks Band Stops At NJPAC March 2023
by A.A. Cristi - Dec 5, 2022
Tedeschi Trucks Band, America's premier rock-and-roll big band, touring in support of their new album, I Am The Moon, will perform live at New Jersey Performing Arts Center (NJPAC) on Thursday, March 23, 2022 at 8PM.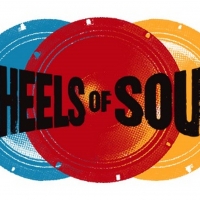 Fox Concerts Presents Tedeschi Trucks Band WHEELS OF SOUL Tour 2022
by A.A. Cristi - Dec 6, 2021
Fox Concerts has announced that Tedeschi Trucks Band will bring their Wheels of Soul Tour 2022 to the Fabulous Fox Theatre on Wednesday, July 27 at 7:00 p.m.
Plays & Players to Present VOICES OF A PEOPLE'S HISTORY OF THE UNITED STATES and HOLD THESE TRUTHS
by Tyler Peterson - Dec 2, 2014
Between the national pride celebrated on Martin Luther King, Jr. Day and the oft overlooked commemoration of Executive Order 9066 to intern Japanese-Americans in the 1940s, Plays & Players presents two theatrical events that remind us of the struggles we have overcome and the steps yet to be taken: Voices of a People's History of the United States and Hold These Truths.
Hugh Laurie to Hit the Road for U.S. Tour This October
by Caryn Robbins - Jul 31, 2013
Globally acclaimed recording artist, actor, and performer Hugh Laurie, has announced that he will hit the road for a U.S. tour in October performing in theaters across the country in support of his new album, DIDN'T IT RAIN
Juilliard Drama to Feature GREAT GOD PAN, BURIED CHILD & More in 2013-2014 Season
by Ben Peltz - Jul 15, 2013
Juilliard's Drama Division announces the 2013-2014 season of fully-staged productions featuring Juilliard's 43rd group of acting students in their fourth and final year in the drama program at Juilliard. This season's plays include Jeffrey Hatcher's Smash, directed by Victor Pappas; Amy Herzog's The Great God Pan, directed by Maria Mileaf; and Sam Shepard's Buried Child, directed by Daniel Fish. All performances take place in the Stephanie P. McClelland Drama Theater at Juilliard.
Hallmark Channel to Present Original Movie WHEN CALLS THE HEART, 10/5
by Caryn Robbins - Mar 21, 2013
Hallmark Channel announced today the premiere of WHEN CALLS THE HEART, a Hallmark Channel original movie, on October 5 @ 9p.m. ET/PT, 8C, which serves as a two-hour sneak peek of the newest primetime series greenlit by Hallmark Channel, premiering January 2014
ABC Tops Friday in Ratings for Third Consecutive Week
by Tyler Peterson - Nov 18, 2012
Featuring its 8-9pm comedies (Last Man Standing/Malibu Country), Shark Tank and 20/20, ABC ranked #1 on Friday in Adults 18-49 for the 3 rd week in a row, beating CBS by 7%, NBC by 33% and Fox by 45%. ABC's Shark Tank stood as Friday's #1 TV show for the 3 rd week running among young adults.
Elizabeth Lea Frequently Asked Questions
How many Broadway shows has Elizabeth Lea been in?
Elizabeth Lea has appeared on Broadway in 1 shows.
How many West End shows has Elizabeth Lea been in?
Elizabeth Lea has not appeared in the West End