Latest News on Edward Fisher
Stage Credits
  [Broadway]
1941
Photographer
  [Broadway]
1939
Westcott
  [Broadway]
1939
Factory Worker
  [Broadway]
1938
Usher
  [Broadway]
1937
Naphtali
Stage
Performances
  [Broadway]
1941
Photographer
  [Broadway]
1939
Westcott
  [Broadway]
1939
Factory Worker
  [Broadway]
1938
Usher
  [Broadway]
1937
Naphtali
Edward Fisher News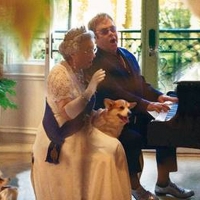 THE COVID-19 VARIATIONS Has its World Premiere at Birmingham Rep
by Stephi Wild - Jan 21, 2022
Join Birmingham Rep for a true one-off, hilarious, and entertaining event, The Covid-19 Variations on 8 & 9 February 2022. What's more, a free drink is included with each ticket to toast to a brighter, better 2022!
Birmingham Rep Announces Additional 50th Anniversary Programming
by Chloe Rabinowitz - Nov 30, 2021
Following the celebratory reopening of Birmingham Rep this autumn with critically acclaimed productions of East is East, the brand new musical What's New Pussycat? and the presentation of Grenfell: Value Engineering, Artistic Director Sean Foley announces a new collection of work to follow his own production of the classic comedy The Play What I Wrote.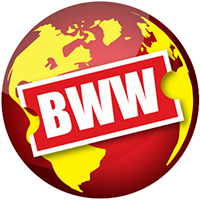 THE COVID-19 VARIATIONS: A Piano Drama Will Open Birmingham REP's 50th Anniversary Season
by Stephi Wild - Jul 13, 2021
Each performance will be followed by an 'In Conversation' discussion with Alison Jackson, Richard Thomas and Philip Edward Fisher, talking with Rep Artistic Director Sean Foley and the audience.
Schenectady Symphony Orchestra Announces BACH TO BASICS Virtual Concert
by Stephi Wild - Mar 3, 2021
The Schenectady Symphony Orchestra has announced its second virtual concert of this COVID effected season. Also making an appearance will be the Walden Harpsichord from Schenectady County Community College and Guest Narrator, WMHT Music Director, Rob Brown.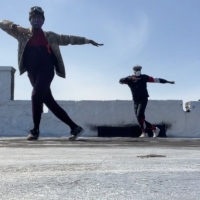 Two Works & Process Artists Virtual Commissions Premiere
by A.A. Cristi - Sep 23, 2020
This past week Works & Process, the performing arts series at the Guggenheim, presented the premieres of new virtual commissions by Richard Thomas and Philip Edward Fisher; and Anthony Roth Costanzo, Adam Charlap Hyman, Dick Hyman, and Zack Winokur.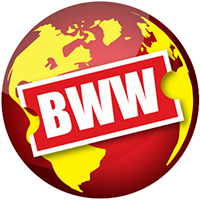 Albany Symphony And David Alan Miller Presents The American Music Festival, Sing Out! New York
by Julie Musbach - May 17, 2019
The Albany Symphony's American Music Festival will return to Troy with performances and happenings at EMPAC, Troy Savings Bank Music Hall, the Tiffany-adorned St. Paul's Episcopal Church and Troy's Monumental Square starting Thursday, May 30, 2019 through Sunday, June 9, 2019.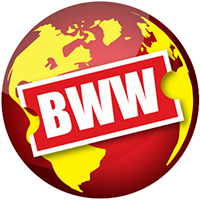 The Coronet Announces Christmas Season Lineup
by Stephi Wild - Nov 6, 2018
Print Room at the Coronet this year celebrates with an entertaining and eclectic programme of events performed in the atmospheric Coronet Theatre or candle-lit Bar. By turns contemporary and traditional, thought provoking and light-hearted, there will be:
Cabrillo Festival of Contemporary Music Announces its 56th Season
by Julie Musbach - Mar 13, 2018
The Cabrillo Festival of Contemporary Music, America's longest running festival of new orchestral music, celebrates its 56th season and the second season of its esteemed Music Director and Conductor, Cristian M?celaru, July 29 - August 12, 2018. This year's festival takes audiences around the globe with a series of new works by composers from the US, UK, Canada, Macedonia, Romania, China, Korea, and Sweden.
Brownstone Poets Presents Patricia Carragon at the NY Poetry Forum, 2/14
by Christina Mancuso - Jan 20, 2015
Brownstone Poets presents Patricia Carragon, the curator and editor-in-chief of Brooklyn's Brownstone Poets for an afternoon of poetry, fun and of course, love at the NY Poetry Forum, Saturday, February 14 from 2 to 5:30ish p.m. Saturday, February 14 from 2 to 5:30ish p.m. Patricia Carragon with Edward Fisher and Marvin Goldfarb The New York Poetry Forum Soldiers', Sailors', Marines' & Airmen's Club 283 Lexington Avenue (between East 36th & 37th Sts) New York, NY 10016 Subway: 6 to 33rd Street www.hopstop.com/ (http://www.hopstop.com/) Open Mic $3 for Members, $4 for Non-members Hosted by Daniel Fernandez http://brownstonepoets.blogspot.com/ http://patriciacarragon8.wordpress.com/ Bio: Patricia Carragon loves cupcakes, chocolate, cats, haiku, and the borough of Brooklyn. Her publication credits include BigCityLit, CLWN WR, Clockwise Cat, Danse Macabre, Inertia, Lips, Levure littéraire, The Long Island Quarterly, Mad Hatters' Review, The Toronto Quarterly, and others. She is the author of Journey to the Center of My Mind (Rogue Scholars Press, 2005) and Urban Haiku and More (Fierce Grace Press, 2010).She hosts the Brooklyn-based Brownstone Poets and is the editor-in-chief of its annual anthology. Patricia is a member of Brevitas, a group fiercely dedicated to short poems. For more information, please check out her websites: http://brownstonepoets.blogspot.com and at http://patriciacarragon8.wordpress.com/.
Edward Fisher Frequently Asked Questions
How many Broadway shows has Edward Fisher been in?
Edward Fisher has appeared on Broadway in 5 shows.
How many West End shows has Edward Fisher been in?
Edward Fisher has not appeared in the West End