Latest News on Edvard Grieg
Edvard Grieg News
Charleston Symphony Announces 2023-2024 Season Featuring Michelle Cann, Pinchas Zukerman & More
by Chloe Rabinowitz - Mar 9, 2023
The Charleston Symphony has announced their complete 2023-24 season, featuring eight Masterworks Series and four Pops concerts.
Symphony San Jose Presents NAKAMATSU PLAYS GREIG in March
by Stephi Wild - Feb 24, 2023
San Jose's own Cliburn gold medal winner Jon Nakamatsu reprises the first work he ever played with Symphony San Jose: Grieg's Piano Concerto. The program ends with Florence Price's pioneering Symphony No. 1, skillfully incorporating spirituals, folksong and syncopated African American dance rhythms into a classical structure.
Ukraine Turns its Back on Russian Culture
by Aliya Al-Hassan - Feb 13, 2023
Ukraine is undertaking a number of changes to get rid of elements of Russian culture in the country, according to The Times.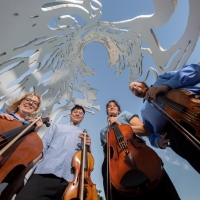 MusicaNova Orchestra Performs CONTRASTS FOR STRINGS, March 5
by A.A. Cristi - Feb 8, 2023
MusicaNova Orchestra announces CONTRAST FOR STRINGS, a concert highlighting the power of stringed instruments. From violin and viola to cello and double bass, MusicaNova's string orchestra performs a lush program from such composers as Samuel Barber, Georg Philipp Telemann, Edvard Grieg to illustrate how these instruments create emotion, evoke moods as well as express the sounds of different cultures, such as Indonesian, Turkish and Norwegian.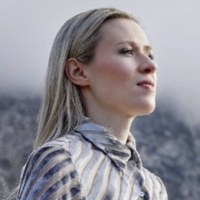 Violinist Eldbjørg Hemsing to Release New Concept Album
by Michael Major - Jan 23, 2023
The album features new original music by film composers Jacob Shea ("The Blue Planet") and Frode Fjellheim ("Frozen") as well as new arrangements and melodies by Ola Gjeillo, James Newton Howard, Selim Palmgren, Einojuhani Rautavaara, Henning Sommerro, Ole Bull and Edvard Grieg.
ANNA FEDEROVA Comes to Theater St. Gallen This Week
by Stephi Wild - Nov 28, 2022
Alle Facetten ihres Klavierspiels zeigt Anna Fedorova, wenn sie in dieser Saison nicht nur als Solistin in Sergei Rachmaninows 3. Klavierkonzert, sondern auch als Rezitalistin in der Tonhalle St.Gallen auftritt. Das Programm ihre Solo-Abends eröffnet ruhig und zurückhaltend mit Valentin Silvestrovs Elegie Der Bote.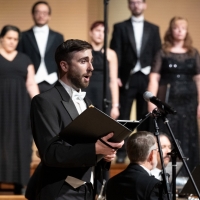 Houston Chamber Choir to Present DESERT ISLAND PLAYLIST in November
by Blair Ingenthron - Oct 29, 2022
The Grammy Award-winning Houston Chamber Choir, led by Robert Simpson and now in its 28th season, will perform "Desert Island Playlist" on Saturday, Nov. 19 at South Main Baptist Church for its third fall concert. "Desert Island Playlist" recognizes that there are certain pieces that touch us so deeply that we would not want to be without them even if stranded on a desert island.
Musicus Fest Celebrates A Dynamic Decade With Eleven Concerts Throughout Hong Kong
by A.A. Cristi - Oct 19, 2022
Musicus Society announces the tenth anniversary season of Musicus Fest, which features eleven concerts over four weekends from 5 to 26 November 2022, throughout the city of Hong Kong. A meeting point for artists from across the world, Musicus Fest brings musicians from Hong Kong, Italy, Germany, Canada, France, and Poland together for an international celebration of cross-cultural musicianship.
New England Conservatory Announces Fall Classical Concerts Featuring A World Premiere & More
by Chloe Rabinowitz - Sep 1, 2022
New England Conservatory has announced an expansive fall season of classical and contemporary music concerts featuring a diverse roster of ensembles and programming. Ensembles large and small perform in NEC's world-class venues, including Jordan Hall and the Plimpton Shattuck Black Box Theatre.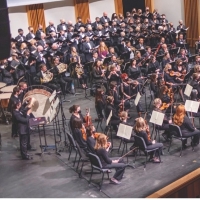 The Boise Phil Announces 2022-23 'Season Of Wonder' Featuring World-Renowned Guest Artists & More
by Chloe Rabinowitz - Aug 3, 2022
The Boise Phil has announced its 2022-23 'Season of Wonder,' featuring celebrated canonical works; the Boise Phil co-commissions from Jennifer Higdon, Vijay Iyer, and Jimmy López Bellido; performances from world-renowned guest artists including violinist Timothy Chooi, pianist Fei-Fei, and cellist Inbal Segev; and a one-of-a-kind book club.