Latest News on Donna Davis:
Latest News on Donna Davis
Stage Credits
  [Broadway]
1980
Diana
  [Broadway]
Original Broadway Production, 1978
Helen Gant
  [Regional (US)]
World Premiere, 1977
Performer
  [College/University (US)]
World Premiere, 1976
Performer
Donna Davis News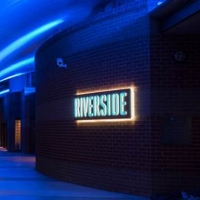 Stage is Set For Transformation of Parramatta's Riverside Theatres
by Stephi Wild - Dec 14, 2022
The stage is set for Riverside Theatres' transformation into Western Sydney's pre-eminent arts and cultural precinct, with City of Parramatta Council approving the business case for its redevelopment.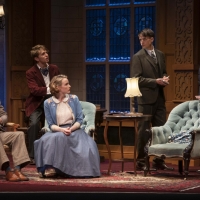 Agatha Christie's THE MOUSETRAP Will Tour To Riverside Theatres
by Stephi Wild - Oct 31, 2022
Following a sell out season at Theatre Royal Sydney, leading Australian theatre producer John Frost for Crossroads Live announced that the 70th Anniversary Australian tour of Agatha Christie's The Mousetrap will return to Sydney in 2023, playing at Riverside Theatres, Parramatta from 15 June.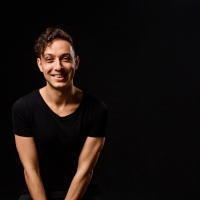 Riverside Theatre's National Theatre of Parramatta presents the Australian Premiere of CHOIR BOY
by Stephi Wild - Sep 2, 2022
Riverside Theatres has announced National Theatre of Parramatta's Australian premiere season of Choir Boy, by the Academy Award® winning writer of Moonlight, Tarell Alvin McCraney. The production will premiere at Parramatta's Riverside Theatres in association with Sydney WorldPride from 14 February 2023, before embarking on a national tour.
Riverside Theatres Introduces Sydney Fringe at Parramatta, Bringing Iconic Fstival to Western Sydney
by Stephi Wild - Aug 17, 2022
For the first time ever, the Sydney Fringe Festival will be coming to Western Sydney, with Riverside Theatres welcoming the alternative arts and culture festival from 15-24 September 2022.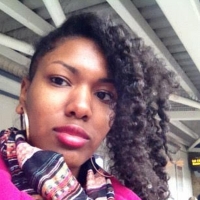 Cast Announced for A MEDUSA THREAD Presented by NY Classical Theatre and the West Harlem Art Fund
by Chloe Rabinowitz - Jun 12, 2022
The cast has been announced for A Medusa Thread. A partnership with NY Classical Theatre and the West Harlem Art Fund on Governors Island in Nolan Park (Building 10B) for FREE -- Saturday, June 25th at noon.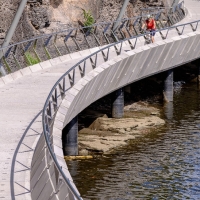 Parramatta's Plan To Improve Accessibility Nears Finalisation
by Stephi Wild - May 31, 2022
The City of Parramatta is close to finalising its new plan to make Parramatta more welcoming, inclusive and accessible for everyone – including people with a disability, families and older people.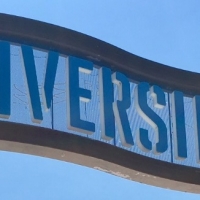 Riverside Theatres Redevelopment Plans Move Forward
by Stephi Wild - May 16, 2022
After three decades of performances, events and screenings, Parramatta's Riverside Theatres is preparing for a set change of epic proportions as plans to redesign and expand the popular arts centre progress to the next stage.
CURIOCITY BRISBANE Returns To Ignite Imagination In 2022
by Stephi Wild - May 9, 2022
Ignite your curiosity this winter as Brisbane transforms into an urban oasis of science and art when Curiocity Brisbane returns from 24 June to 10 July 2022.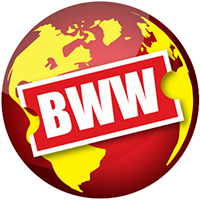 Reston Community Players Presents BRIGHT STAR
by A.A. Cristi - Apr 1, 2022
The Reston Community Players continue their 55th Season with the new musical, Bright Star, a collaboration between Grammy, Emmy, and Academy Award-winner Steve Martin and Grammy Award-winner Edie Brickell. Inspired by a true story, this heartwarming tale features a rousing bluegrass score and runs April 22 – May 8, 2022 at CenterStage at Reston Community Center.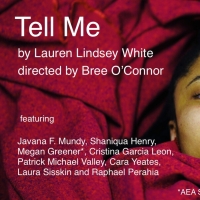 Playful Substance to Present TELL ME by Lauren Lindsey White
by Chloe Rabinowitz - Feb 18, 2020
Playful Substance, presents another production from the company's Writer's Group.
Donna Davis Frequently Asked Questions
How many Broadway shows has Donna Davis been in?
Donna Davis has appeared on Broadway in 2 shows.
How many West End shows has Donna Davis been in?
Donna Davis has not appeared in the West End