Latest News on Dilys Laye
Stage Credits
  [West End]
London Revival, 2001
Performer
  [West End]
Original London Production, 1959
Performer
Performer
  [West End]
Original London Production, 1956
Performer
  [Regional (UK)]
Bristol Revival, 1994
Aunt Eller
Stage
Performances
  [West End]
London Revival, 2001
Performer
  [West End]
Original London Production, 1959
Performer
Performer
  [West End]
Original London Production, 1956
Performer
  [Regional (UK)]
Bristol Revival, 1994
Aunt Eller
Dilys Laye News

BWW Interview: Louise Gold Talks FIDDLER ON THE ROOF
by Rona Kelly - Nov 19, 2018
Fiddler on the Roof returns to the London stage this Winter. Trevor Nunn's already sold out production is currently in rehearsals, before it opens at the Menier Chocolate Factory. Playing Yente, Louise Gold shares her journey across stage and screen, how the show resonates with her, and how she thinks it will resonate with London today.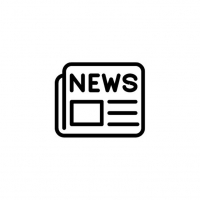 BWW CLOSE UP: NINE. El musical
by Jose German Martinez Paneque - May 23, 2018
El proximo 7 de junio tendra lugar en el Teatro Amaya de Madrid el estreno de la nueva produccion de NINEde la mano de Showtime Producciones, y para hacer la espera un poco mas llevadera, que mejor ocasion para hacer un repaso por la historia de este musical hasta nuestros dias.
Comedic Actress Dilys Laye Passes Away At Age 74
by Gabrielle Sierra - Feb 19, 2009
Comedic actress Dilys Laye has passed away at the age of 74. She had been suffering from cancer. Laye is best known for her roles in the 'Carry On' films and also appeared in the Charlie Chaplin directed film 'A Countess From Hong Kong.' On stage she was seen in the UK productions of The Secret Garden, Oklahoma!, Make Me An Offer and For Amusement Only.
Dilys Laye Frequently Asked Questions
How many Broadway shows has Dilys Laye been in?
Dilys Laye has not appeared on Broadway.
How many West End shows has Dilys Laye been in?
Dilys Laye has appeared on London's West End in 4 shows.
What was Dilys Laye's first West End show?
Dilys Laye's first West End show was For Amusement Only which opened in 1956