Latest News on David Ilku
David Ilku News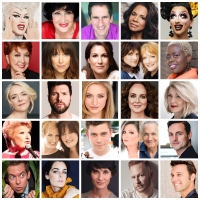 Audra McDonald, Chita Rivera, Stephanie J. Block & More Announced for P-Town Art House Summer 2022
by Chloe Rabinowitz - Mar 2, 2022
Mark Cortale, Producing Artistic Director of Provincetown's Art House Theatre, has announced his largest and most ambitious lineup of music and comedy superstars for this summer's 2022 season.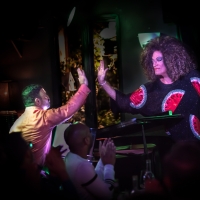 Pangea Announces Summer Programming and Return to Live Performances
by Chloe Rabinowitz - Jun 16, 2021
The beloved East Village supper club Pangea, which came perilously close to closing during COVID, is announcing a mixture of ticketed and no-cover entertainment during the summer.  The announcement comes as Pangea earns the prestigious Village Award, presented by Village Preservation at their 31st annual meeting on Wednesday June 16.
Downtown Artists Led by TWEED Rally To Keep Pangea Open
by Chloe Rabinowitz - Jan 7, 2021
With the City demanding 2020 code upgrades that are beyond its reach financially, Pangea, which has helped countless artists freely develop work in a safe atmosphere of inclusion, experimentation and protest, finds itself in urgent need of life-saving support of its own.
The Skivvies and More Are Heading to Joe's Pub in February
by Chloe Rabinowitz - Jan 29, 2020
February is coming in HOT at Joe's Pub!
Toshi Regon, Catherine Cohen, The Skivvies and More This Week at Joe's Pub
by Chloe Rabinowitz - Jan 22, 2020
As January winds to an end, the party still rages on at Joe's Pub!
Photo Flash: Rosie's Theater Kids Honors Elizabeth Matthews and Ben Stiller at 2019 Gala
by Nicole Rosky - Nov 19, 2019
Just last night, ROSIE'S THEATER KIDS celebrated their 16th anniversary by honoring Elizabeth Matthews, CEO of ASCAP and actor, director, writer, producer, and philanthropist Ben Stiller at their annual gala hosted by Rosie O'Donnell at New York Marriott Marquis.
Bridget Everett, Joey Arias, Julia Sweeney And More Come To Joe's Pub, 10/24-11/2
by A.A. Cristi - Oct 23, 2019
Check out what Joe's Pub has on tap for the next few weeks.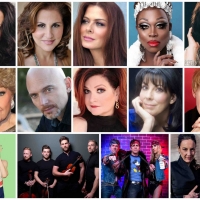 Provincetown Art House Season Announces Star-Studded Lineup
by Stephi Wild - Jul 29, 2019
As summer's latest heat wave breaks, a surge of star-power will amp-up the footlights inside Provincetown's (air conditioned!) Art House and Town Hall theaters for Producer Mark Cortale in August & September. For Tickets and information, visit www.ptownarthouse.com or call 800-838-3006.
Debra Messing, Jessie Mueller, Bianca Del Rio, and More Head to P-Town This Summer
by Julie Musbach - Apr 17, 2019
For his ninth consecutive season as Producing Artistic Director at Provincetown's Art House, Mark Cortale is announcing a special music and comedy lineup.

Thirsty Girl & Electric Valentine Present MISS ASTRID'S MYSTERY BOX
by A.A. Cristi - Mar 25, 2019
Slide into the weird and wonderful world of Miss Astrid's Mystery Box, a striptease seance held on the 2nd Saturday of every month, at Bedlam!