Latest News on Christopher Baker
Stage Credits
Productions
[Chicago (Regional), 2019]
Dramaturg
[Off-Broadway, 2010]
Dramaturg
[Off-Broadway, 2010]
Dramaturg
[Off-Broadway, 2009]
Dramaturg
[Off-Broadway, 2009]
Dramaturg
Christopher Baker News
Jane Austen's PRIDE & PREJUDICE Announced At Cheney Hall
by A.A. Cristi - Jan 18, 2023
Experience Christopher Baker's acclaimed stage adaptation of Jane Austen's beloved masterpiece, Pride & Prejudice.
Interview: Playwright Lori Marshall Boogie-ing with CINDY & THE DISCO BALL
by Gil Kaan - Oct 5, 2022
Next up at the Garry Marshall Theatre, Lori Marshall and Joseph Leo Bwarie's Cindy & The Disco Ball opening October 7, 2022. Joe co-directs (with Christine Lakin) the cast of Christopher Baker, Jasiana Caraballo, Malynda Hale, Hayden Kharrazi and Abigail Kate Thomas.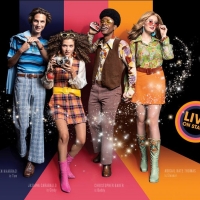 Garry Marshall Theatre Presents CINDY & THE DISCO BALL Next Month
by Stephi Wild - Sep 14, 2022
Cindy & The Disco Ball: The Musical is set to kick off GMT's live, indoor season with a superfly Cinderella story. So break out the bell-bottoms and platform shoes because Garry Marshall Theatre is gettin' down with the boogie!
Performances Of ARENA: A House MUSIC-al Cancelled This Weekend at CASA 0101 Due to COVID-19
by Stephi Wild - Jul 20, 2022
Emmanuel Deleage, Executive Director of CASA 0101 Theater and a Producer of LA's latest critically acclaimed hit World Premiere Musical, ARENA:  A House MUSIC-al, announced a change in the remaining performance schedule for the show.
LA's Latest World Premiere Musical ARENA: A House MUSIC-al Extended at CASA 0101 Theater Two More Weeks By Abel Alvarado
by Grace Cutler - Jul 16, 2022
The producers of the critically acclaimed hit new World Premiere musical, ARENA: A House MUSIC-al, have announced the show will be extended for another two weeks through July 31, 2022.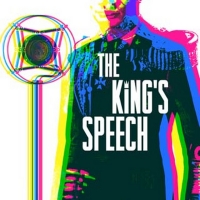 THE KING'S SPEECH Comes To Hartford Stage In March
by A.A. Cristi - Feb 24, 2020
Former Artistic Director Michael Wilson will return to Hartford Stage in March to direct the original play which inspired the Academy Award-winning film The King's Speech. Written by Academy Award-winning screenwriter David Seidler, the play tells the true story of King George VI, his speech therapist Lionel Logue, and a friendship that helped steer the course of history. The King's Speech will run Thursday, March 19, through Sunday, April 19.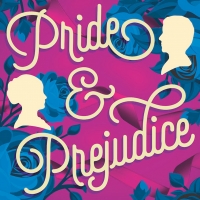 PRIDE AND PREJUDICE Has Broken The Rep's Sales Records, Grossing More Than $1 Million
by Chloe Rabinowitz - Jan 14, 2020
This December, Jane Austen's Pride and Prejudice swept into The Repertory Theatre of St. Louis and charmed theatregoers from every corner of the region. In the process, it shattered The Rep's preexisting sales records and grossed more than $1 million.
BWW Review: The REP Presents PRIDE AND PREJUDICE (and Beats)
by Rob Levy - Dec 7, 2019
In staging a refreshed version of Pride and Prejudice, the Rep has confidently made its case that well produced drama of classic works can continue to remain relevant in the context of contemporary times.
The Repertory Theatre of St. Louis to Host Jane Austen Festival
by Chloe Rabinowitz - Nov 13, 2019
The Repertory Theatre of St. Louis, Webster University and the Jane Austen Society of North America's St. Louis region have teamed up to announce a Jane Austen Festival, running December 6-8 throughout Webster University's campus.
Andrew Dykstal And Aliya Chen Announced As Grand Prize Winners Of 35th Annual Writers Of The Future
by A.A. Cristi - Apr 8, 2019
Andrew Dykstal, a writer from Arlington, VA, has been named the Grand Prize Winner of the 35th Annual Writers of the Future, and Aliya Chen, an illustrator from Fair Oaks, CA has been named the Grand Prize Winner of the 30th Annual Illustrators of the Future L. Ron Hubbard Achievement Awards for Writers and Illustrators of the Future Contests in the genres of Science Fiction & Fantasy held at the Taglyan Cultural Complex in Hollywood, CA on Friday evening, April 5, 2019.  A capacity crowd of 400 people attended the Black-Tie GALA. Presented by Author Services, Inc. and Galaxy Press, the theme for the two-hour awards show was Retro Robotics.