Date of Death:
Latest News on Carl Stalling
Carl Stalling News
Feature: Cartoons and Music Together Debut When Las Vegas Philharmonic Performs Bugs Bunny at the Symphony
by Debbie Hall - Jan 5, 2023
Bugs Bunny at the Symphony will join forces with the Las Vegas Philharmonic to bring Looney Tunes nostalgia with its Las Vegas debut at Reynolds Hall at The Smith Center on Jan. 7.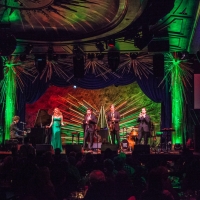 State Theatre New Jersey Presents THE QUEEN'S CARTOONISTS
by A.A. Cristi - Dec 7, 2022
The recently renovated State Theatre New Jersey presents musical ensemble, The Queen's Cartoonists in Holiday Hurrah: Yule Love It! on Friday, December 23 at 8pm.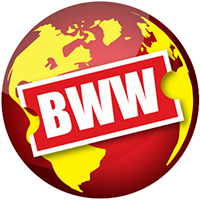 The Flynn and Shelburne Museum Present Jazz At Lincoln Center Orchestra Septet With Wynton Marsalis and The Queen's Cartoonists
by Stephi Wild - Sep 18, 2020
The Flynn in partnership with Shelburne Museum is pleased to announce shows by two renowned musical groups to be held outdoors on the grounds at Shelburne Museum in Shelburne, Vermont.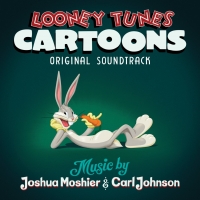 LOONEY TUNES CARTOONS Official Soundtrack Now Available On WaterTower Music
by Kaitlin Milligan - Jul 10, 2020
Looney Tunes Cartoons is a series of new short-form cartoons starring Bugs Bunny, Daffy Duck, Porky Pig and other iconic and beloved Looney Tunes characters.

NY Philharmonic and Warner Bros. Present BUGS BUNNY AT THE SYMPHONY II
by Julie Musbach - Apr 11, 2019
The New York Philharmonic and Warner Bros. will present the return of Bugs Bunny at the Symphony II, a program celebrating classic Looney Tunes and Merrie Melodies cartoons with the New York Philharmonic playing the music live while the animation is screened.

Disney's SILLY SYMPHONY In Concert Announced At The Soraya
by A.A. Cristi - Feb 26, 2019
Leonard Maltin, curator of the DVD release of the Silly Symphony series, said "Walt Disney was a visionary.  He used his Silly Symphonies to expand the medium of animation to the limits of his imagination.  They are among Walt's greatest achievements and deserve to be seen and enjoyed by a new generation."

BWW Interview: SUPERMANSION Composer Kurt Oldman Talks His Approach to Scoring the Stop-Motion Show
by Brooke Yunis - Jul 23, 2018
Kurt Oldman, composer of Sony Crackle's hit stop-motion show, SUPERMANSION, took the time to speak about his background as a composer, his work on the show, and dream collaborations.
LACO @ THE MOVIES: AN EVENING OF DISNEY SILLY SYMPHONIES Set for 6/4
by Tyler Peterson - May 16, 2016
Los Angeles Chamber Orchestra (LACO) showcases the interplay of music and film with 'LACO @ the Movies: An Evening of Disney Silly Symphonies,' a program of dazzling and delightful Academy Award-winning animation created by Walt Disney Studios between 1929 and 1939, with orchestral scores performed live by Los Angeles Chamber Orchestra led by six-time Emmy award-winning composer Mark Watters, on Saturday, June 4, 2016, 7 pm, at the historic Orpheum Theatre movie palace in downtown Los Angeles. Based on timeless fairy tales and fantastical scenarios, the seven classic animated Silly Symphony shorts include five Academy Award-winners, the first Silly Symphony short produced and directed by Walt Disney, the first commercial color short and the first to utilize a multiplane camera to create depth of field. With animation by a number of Disney legends, these films are set against a backdrop of lively music. From symphonic to jazz, and featuring the Orpheum's 1927 Wurlitzer, one of only three remaining original theatre organ installations in theatres in Southern California, the music by such luminaries as Leigh Harline and Carl Stalling is arranged for live orchestra by Watters and Alex Rannie. The magical event for adults and children six and older benefits education and concert programs of Los Angeles Chamber Orchestra, considered one of the world's premier chamber orchestras as well as a pacesetter in presenting wide-ranging repertoire and adventurous commissions. Academy Award-winning actor Dustin Hoffman serves as Honorary Chair. Film tickets and exclusive sponsorship packages, including a post-film cocktail party, are available.
Carl Stalling Frequently Asked Questions
How many shows has Carl Stalling written?
Carl Stalling has written 1 shows including Bugs Bunny on Broadway (Composer).