Latest News on Brittny Bush
Brittny Bush News
Brave Little Company Presents GRANDPA'S GARDEN
by Stephi Wild - Jan 27, 2023
In observance of Black History Month, Brave Little Company will partner with 5 venues to present Grandpa's Garden, an original musical. This immersive and interactive piece for kids aged 5-12 and their families explores Black history through an encounter with the fictional Hollis family, and their traditions of gardening and making music.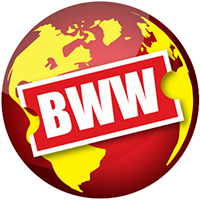 Houston Theatre Brave Little Company Receives 2nd NEA Grant For Interactive Series
by A.A. Cristi - Jan 13, 2023
Brave Little Company has announced that the collaborative project Missing from the Museum has again been awarded a Grants for Arts Projects award of $20,000 by the National Endowment for the Arts (NEA). This grant is one of 1,251 Grants for Arts Projects awards totaling nearly $28.8 million that were announced by the NEA as part of its first round of fiscal year 2023 grants.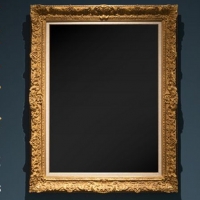 Houston Theatre Brave Little Company Announces Museum Partners For NEA-Funded YA Series
by A.A. Cristi - Oct 13, 2021
Funding from the National Endowment for the Arts will support a second season of the original young adult mystery series Missing from the Museum, created by a partnership of four theatres across the country - Houston's Brave Little Company, Wisconsin's Dare to Dream Theatre, Brooklyn's Off the Page, and Arkansas' Trike Theatre.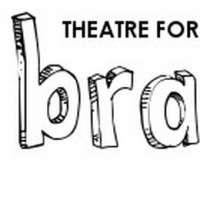 Brave Little Company, Dare to Dream Theatre & More Awarded National Endowment For The Arts Funding
by Chloe Rabinowitz - May 12, 2021
The National Endowment for the Arts has awarded a $20,000 Arts Project Grant to the partnership of Houston theatre Brave Little Company, Wisconsin's Dare to Dream Theatre, Brooklyn's Off The Page, and Northwest Arkansas' Trike Theatre.
Catastrophic Theatre Announces 2020-21 Season
by Stephi Wild - Aug 13, 2020
Catastrophic Theatre has announced its 2020-21 season.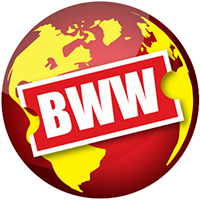 Nationwide Partnership Creates MISSING FROM THE MUSEUM BLC's Latest Co-Production
by Stephi Wild - Jun 11, 2020
Missing from the Museum is a FREE, audience-driven adventure for kids aged 9 - 14 and their families, with 20 possible variations determined by viewer input. T
BWW Review: FEFU AND HER FRIENDS REIGN AT CATASTROPHIC THEATRE
by Suzanne Tidwell - Feb 24, 2020
FEFU AND HER FRIENDS passes the Bechdel test with glowing colors a?" there are no men seen, and only mentioned briefly, even though we feel their presence as plot catalysts. As these women make soup, have water fights and practice French, read aloud from magazines and eat bourbon popsicles, cry and laugh and struggle, they mostly talk about what it is like to be women. How to make space for themselves, and hold space for other women. That is a rare thing.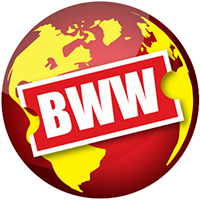 The Catastrophic Theatre Presents FEFU AND HER FRIENDS By Maria Irene Fornes
by A.A. Cristi - Jan 21, 2020
The Catastrophic Theatre is proud to produce Fefu and Her Friends, a signature work of feminist theatre by a giant of the avant-garde, Maria Irene Fornes, directed by Julia Oppenheim Traber. Over the years, The Catastrophic Theatre (and its predecessor Infernal Bridegroom Productions) have produced Fornes's The Danube and MUD, to much critical acclaim. Fefu and Her Friends runs February 14 a?" March 8 at the Midtown Arts and Theatre Center Houston (MATCH).

Next Iteration Ensemble Announces Lineup for 4th Annual Intercultural Play Reading Series
by A.A. Cristi - Mar 14, 2019
Next Iteration Ensemble (NIE) announces its roster of three plays for the 4th Annual Intercultural Play Reading Series (IPRS). This April, NIE brings to Houston works that investigate the possibilities of the roads not taken, the abuse of power within immigration and among America's 'invisibles,' and shaping our values by coming to terms with failure. All of these up-and-coming scripts pay special attention to identity-the ethics of how we treat each other, and how those choices drive our decision-making. 

BWW Review: BOOTYCANDY is sweet and tasty at The Catastrophic Theatre
by Bryan-Keyth Wilson - Feb 27, 2019
Bootycandy, Bootycandy Bootycandy! There! I've said it three times and a zombie hasn't appeared but the brilliantly written play by Robert O'Hara has made its appearance in H-town! BOOTYCANDY had its world premiere at the Woolly Mammoth Theatre June of 2011 in Washington D.C. and then it made its way to New York City at Playwrights Horizons in August 2014. Let's just say that the institution of the black theatre was changed and every audience that has witnessed this piece of work has been ever changed! Including me!