Date of Birth: July 16, 1907
Date of Death: January 20, 1990 (82)
Birth Place: Brooklyn, NY, USA
Latest News on Barbara Stanwyck
Stage Credits
  [Broadway]
1933
Herself
Kay Arnold
  [Broadway]
1927
Bonny
  [Broadway]
1926
Dot
Stage
Performances
  [Broadway]
1933
Herself
Kay Arnold
  [Broadway]
1927
Bonny
  [Broadway]
1926
Dot
Barbara Stanwyck News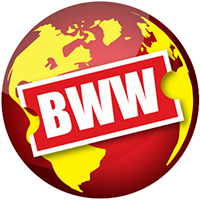 Remaining Summer Movies Announced at Sarasota Opera House With Additional and Rescheduled Movies
by Stephi Wild - Jul 14, 2022
Sarasota Opera announces an added title in its "HD at the Opera House" series with a screening of "Der Rosenkavalier" on Sunday, September 25. This historic Salzburg Festival production stars legendary soprano Elisabeth Schwarzkopf. Sarasota Opera also rescheduled a film of Verdi's Rigoletto to September 11 (from May) with tickets for these "HD at the Opera House" films on sale for $22, and $20 for Sarasota Opera subscribers.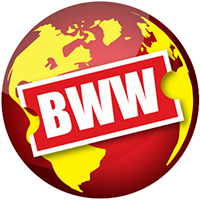 Summer Movies at Sarasota Opera House Will Begin in May
by Stephi Wild - Apr 26, 2022
Sarasota Opera has announced the lineup for the 2022 summer movie series: HD at the Opera House and Classic Movies at the Opera House. HD at the Opera House featuring filmed performances of opera and ballet from around the world will open on Sunday, May 22nd at 1:30 p.m. with Giuseppe Verdi's Rigoletto from the Royal Opera House, Covent Garden in London, with tickets at $22, and $20 for Sarasota Opera subscribers.
Goodspeed Musicals Announces World Premiere of CHRISTMAS IN CONNECTICUT
by Chloe Rabinowitz - Apr 1, 2022
Goodspeed Musicals announced today that it will produce the world premiere of Christmas in Connecticut – A New Musical this holiday season at the Goodspeed Opera House in East Haddam, Conn.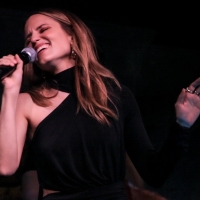 BWW Review: Dianna Agron Takes Café Carlyle Audience Back To An Elegant, Sophisticated Era
by Stephen Mosher - Mar 31, 2022
Dianna Agron returns for a third time to the Carlyle, this time with a show centered around jazz music and getting happy.
Lawrence Leritz, Bill McCauley & More to Join RICHARD SKIPPER CELEBRATES
by Chloe Rabinowitz - Nov 6, 2021
Broadway's Lawrence Leritz, Bill McCauley and Stephen Currens will join friends, family and colleagues to salute the life and career of the great ICM literary agent Mitch Douglas on Richard Skipper Celebrates (YouTube) this Saturday evening, November 6th, 2021 at 6PM est.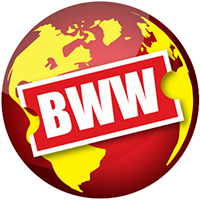 Holiday Movie Event Announced at the Warner Theatre Next Month
by Stephi Wild - Oct 25, 2021
The Warner Theatre is kicking off the holiday season with the return of its popular HOLIDAY MOVIE EVENT on Saturday, November 27, 2021, and featuring THE MUPPET CHRISTMAS CAROL and CHRISTMAS IN CONNECTICUT! Free popcorn will be provided all day, compliments of Elevator Service Company!
BWW Review: The Silver Screen Era Is Alive and Well When Ann Kittredge Presents MOVIE NITE at Birdland Theater
by Stephen Mosher - Oct 12, 2021
Who doesn't love the music of the movies? Well Ann Kittredge does and it shows in her latest show, a deep dive into decades of tunes from the flickers.
Photos: The Hollywood Museum Re-Opens with A Tribute to Ruta Lee
by A.A. Cristi - Jul 7, 2021
The 1st Event In over a year at the Historic Hollywood Landmark Founder/President, Donelle Dadigan and The Hollywood Museum created what can only be described as a first class who's who celebration for friend and museum supporter Ruta Lee, 'the first of what we hope will be many events back at the Museum,' says Ms Dadigan.
BWW Interview: Aaron David Gleason Talks About The Release of HAPPENED IN MY YOUTH
by Stephen Mosher - Feb 19, 2021
Rock n Roller Aaron David Gleason has composed a new song that is turning heads on social media and at Broadway World and it drops today. This writer thinks it's greatest work, yet, and Broadway World is proud to premiere the composition.
Lauren Molina, Marc delaCruz and Sarah Lynn Marion Announced for SORRY, WRONG NUMBER Musical Pre-Show
by Chloe Rabinowitz - Feb 11, 2021
Keen Company is continuing the 2020-'21 Season with all-star benefit broadcast of Sorry, Wrong Number by Lucille Fletcher. Today Keen Company Artistic Director Jonathan Silverstein announced the cast for the musical pre-show: Lauren Molina, Marc delaCruz, and Sarah Lynn Marion, hosted by Dan Domingues.
Barbara Stanwyck Frequently Asked Questions
How many Broadway shows has Barbara Stanwyck been in?
Barbara Stanwyck has appeared on Broadway in 3 shows.
How many West End shows has Barbara Stanwyck been in?
Barbara Stanwyck has not appeared in the West End