Latest News on Andrew Shore
Stage Credits
  [West End]
English National Opera Revival, 2017
Major-General Stanley
  [West End]
Return Engagement [ENO Production], 2007
Judge Pitkin
  [West End]
English National Opera Production, 2005
Pitkin W. Bridgework
  [West End]
Original London Production, 1982
Performer
Stage
Performances
  [West End]
English National Opera Revival, 2017
Major-General Stanley
  [West End]
Return Engagement [ENO Production], 2007
Judge Pitkin
  [West End]
English National Opera Production, 2005
Pitkin W. Bridgework
  [West End]
Original London Production, 1982
Performer
Andrew Shore Awards and Nominations
Olivier Awards - 2011 - Outstanding Achievement in Opera
Andrew ShoreENO's The Elixir Of Love
Andrew Shore News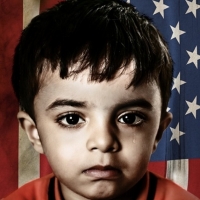 Welsh National Opera Announces Its Autumn 2021 Season
by Marianka Swain - Sep 6, 2021
Welsh National Opera has announced full details of its Autumn 2021 Season which features a new production of Puccini's Madam Butterfly and WNO's much-loved production of Rossini's The Barber of Seville. A series of digital talks and events to explore the themes of Madam Butterfly are also planned.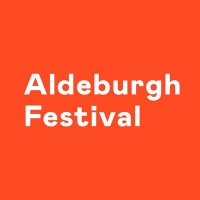 Aldeburgh Festival to Present Premiere of Struan Leslie's ILLUMINATIONS and More
by Chloe Rabinowitz - Jun 9, 2020
12 a?" 28 June 2020 would have been the 73rd Aldeburgh Festival and this is the first time in its history that it will not go ahead. During the period that the Festival would have taken place, Britten Pears Arts presents a celebration of the Festival's unique programming over more than 70 years, in collaboration with BBC Radio 3 and BBC Four.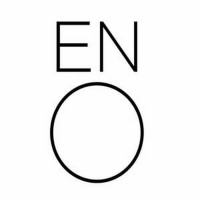 The London Coliseum Will Host New Production of Mozart's Comedy Opera THE MARRIAGE OF FIGARO
by Chloe Rabinowitz - Feb 20, 2020
Joe Hill-Gibbins returns to ENO with his staging of The Marriage of Figaro, making his main stage debut alongside Chief Conductor of the Munich Symphony Orchestra Kevin John Edusei, who makes his ENO debut in the pit.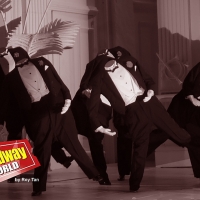 Photo Flash: First Look at English National Opera's THE MIKADO
by Stephi Wild - Oct 28, 2019
Gilbert & Sullivan's topsy-turvy story focuses on the unfolding love between Nanki-Poo and Yum-Yum and the absurdity of laws and law-makers.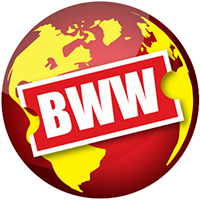 Sir John Tomlinson Celebrates 50th Role At English National Opera In The Mikado
by Stephi Wild - Oct 14, 2019
Jonathan Miller's hilarious and much loved production of the Gilbert and Sullivan classic returns to the London Coliseum, almost 35 years after its premiere.
ENO's THE PIRATES OF PENZANCE and THE MIKADO Will Be Re-Broadcast In Cinemas Across The UK This Summer
by Stephi Wild - May 17, 2019
Originally broadcast live from the world famous London Coliseum in 2015, cinema audiences will have a rare opportunity to see these classic Gilbert and Sullivan operas again in stunning multi-camera HD and amazing 5.1 surround sound.
BWW Review: THE MERRY WIDOW, London Coliseum
by Aliya Al-Hassan - Mar 7, 2019
A comic operetta is a difficult thing to pull off, but the ENO has good form with the genre, having had great success with an irreverent version of Iolanthe last year. This year, they turn their attention to a new version of The Merry Widow for the first time in over a decade.

Review Roundup: See What Critics Said of English National Opera's THE MERRY WIDOW
by Review Roundups - Mar 6, 2019
At the Embassy Ball, wealthy widow, Hanna Glawari, leads her society suitors on a merry dance. But how will she win Danilo who counts her riches worthless? Let's see what the critics had to say.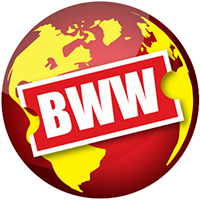 Welsh National Opera Returns To The Bristol Hippodrome In Spring 2019
by Stephi Wild - Jan 29, 2019
Opening the spring season is a new production of Un ballo in maschera, where love, power and politics collide to create a tale of deception, intrigue and revenge. The second instalment in WNO's Verdi trilogy, the production is directed by David Pountney, conducted by Gareth Jones and is a co-production with Oper der Stadt Bonn. Performing from 10 - 13 April, the company will also bring revivals of Mozart's The Magic Flute and Donizetti's Roberto Devereux.

BWW Overview: A Look-Back at Opera's Many-Colored Dream Coat of Performance Highs in 2018
by Richard Sasanow - Dec 27, 2018
Well, it's that time of the year again--time for a look-back on what was worth making note of during the calendar year that's about to come to an end. It's from a totally personal, subjective point of view, of course, but frankly that's the way opera-lovers always seem to like it, n'est-ce pas? The productions worth noting come from places big, small and in-between, from composers old as the hills to freshly minted or somewhere in between (likewise the performers), from traditional or boldly modern to simply stand up and sing.
Andrew Shore Frequently Asked Questions
How many Broadway shows has Andrew Shore been in?
Andrew Shore has not appeared on Broadway.
How many West End shows has Andrew Shore been in?
Andrew Shore has appeared on London's West End in 4 shows.
What was Andrew Shore's first West End show?
Andrew Shore's first West End show was Nightingale which opened in 1982
What awards has Andrew Shore been nominated for?
Outstanding Achievement in Opera (Olivier Awards) for ENO's The Elixir Of Love .