Latest News on Andrew Scoville
Andrew Scoville News
David Byrne and Mala Gaonkar's THEATER OF THE MIND Extends Through Late January at DCPA
by Chloe Rabinowitz - Nov 10, 2022
Theater of the Mind co-created by Academy, Grammy and Tony Award-winning artist David Byrne and writer Mala Gaonkar will extend through January 22 at The Denver Center for the Performing Arts (DCPA) Off-Center.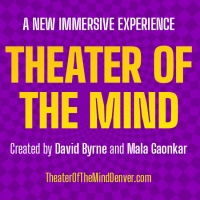 Denver Center to Offer Reduced-Priced Tickets  for THEATER OF THE MIND, THE CHINESE LADY, And NEWSICAL THE MUSICAL
by A.A. Cristi - Aug 16, 2022
The Denver Center for the Performing Arts will offer reduced-priced tickets through the DCPAccess program for three productions including the highly anticipated immersive world premiere production, Theater of the Mind.
Student Blog: Theater of the Mind
by Student Blogger: Kat Mokrynski - Jul 13, 2022
Caution: the brain may wander. Side effects may include a distrust of your own senses, a disorientation of self, and a mild to severely good time. You may not be who you think you are. But we're all in it together. Welcome to Theatre of the Mind, created by David Byrne and Mala Gaonkar.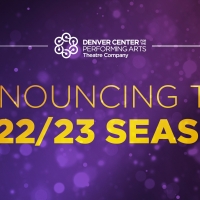 World Premiere of LAUGHS IN SPANISH & More Announced for DCPA Theatre Company 2022/23 Season
by Chloe Rabinowitz - Apr 15, 2022
The new Theatre Company season kicks off performances on September 9 and will feature seven mainstage productions including the musical The Color Purple, William Shakespeare's Much Ado About Nothing, and a new production of the audience-favorite The 39 Steps. 
BWW Interview: Delighted Tobehere of HEDWIG AND THE ANGRY INCH at Warehouse Theatre
by Neil Shurley - Sep 23, 2021
'It's time to rock and roll, friends!'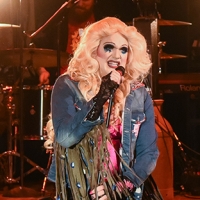 BWW Exclusive: Warehouse Theatre Producing Artistic Director Mike Sablone Announces 2021-22 Season
by Neil Shurley - Jul 6, 2021
'We feel it's more important than ever to highlight the messages of connection and community'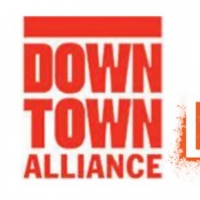 Tickets Available Now for DOWNTOWN LIVE
by Chloe Rabinowitz - Apr 19, 2021
The Alliance for Downtown New York, in association with En Garde Arts and The Tank  announced today additional details for Downtown Live, a new free performing arts festival. Over two weekends in May, Downtown Live's over 30 in-person shows will bring live art performances to unexpected places across Lower Manhattan.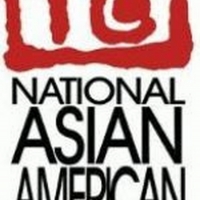 NAATCO Announces OUT OF TIME: Five Commissions For Asian American Women Playwrights
by Chloe Rabinowitz - Mar 9, 2021
NAATCO, today announced that the company has commissioned five Asian American playwrights, all women, to write monologues for characters no younger than 60-years-old. Each monologue will be at least 30 minutes long, and all five will be performed together as a piece entitled Out of Time.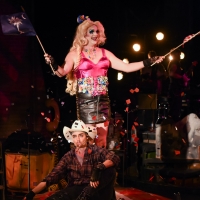 BWW Review: HEDWIG AND THE ANGRY INCH at Warehouse Theatre is Raw, Aggressive, Hilarious, Touching, and Transformative
by Neil Shurley - Mar 1, 2020
Who do we really want to be?
BWW Interview: Miranda Barnett of HEDWIG AND THE ANGRY INCH at Warehouse Theatre
by Neil Shurley - Feb 17, 2020
HEDWIG is about East German born Hansel Schmidt who becomes Hedwig Robinson, the rock 'n roll goddess and 'internationally ignored song stylist.' Hedwig tells her story over the course of this rock/cabaret/stand-up comedy show - from a childhood on the other side of the Berlin Wall, to a botched sex-change operation, abandonment, betrayal, and the search for love and wholeness. It is heartbreaking, hilarious, and will make you want to headbang!