Latest News on Andrew Norman
Stage Credits
  [West End]
London Production, 1986
Hanna (Les Cagelles)
  [West End]
London Revival, 1973
Tulsa
  [West End]
Original London Production, 1972
Stuart Tarleton
Stage
Performances
  [West End]
London Production, 1986
Hanna (Les Cagelles)
  [West End]
London Revival, 1973
Tulsa
  [West End]
Original London Production, 1972
Stuart Tarleton
Andrew Norman News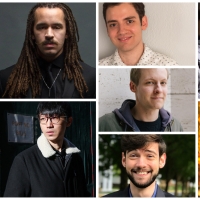 American Composers Orchestra Hosts 2022 EarShot Readings In New York City For Emerging Composers, June 16-17
by A.A. Cristi - May 19, 2022
American Composers Orchestra continues its commitment to the creation and development of new orchestra music, and to the next generation of composers, through its 2022 ACO EarShot Readings in New York City on June 16 and 17, 2022 at the DiMenna Center for Classical Music (450 W. 37th St.).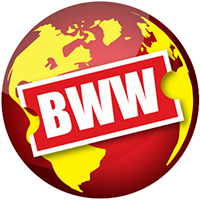 Celebrity Series Of Boston Announces 2022/23 Season
by Stephi Wild - May 3, 2022
The Celebrity Series of Boston announces its 2022/23 season today, marking 84 years of bringing touring and local performing artists to Boston.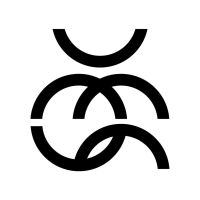 Trevor Noah, Wynton Marsalis & More Announced for University Musical Society 2022-2023 Season
by Chloe Rabinowitz - Apr 21, 2022
The University Musical Society has announced its 144th season, which runs from September 2022 through April 2023.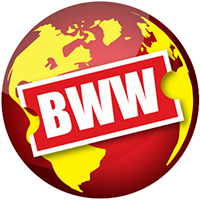 Los Angeles Chamber Orchestra Wraps Season With FLOODPLAIN
by Stephi Wild - Apr 20, 2022
Los Angeles Chamber Orchestra (LACO), led by Music Director Jaime Martín, wraps the season with the LACO-commissioned world premiere of Floodplain by Pulitzer Prize-winning composer Ellen Reid, LACO's Creative Advisor and 2017-18 Sound Investment Composer. This marks her first collaboration with Martín.
Los Angeles Chamber Orchestra Announces 2022-2023 Season
by Chloe Rabinowitz - Apr 6, 2022
Los Angeles Chamber Orchestra Music Director Jaime Martín and Executive Director Ben Cadwallader today announced the Orchestra's 2022-23 Season, an ambitious set of programs showcasing LACO's virtuosity and versatility through new and iconic works.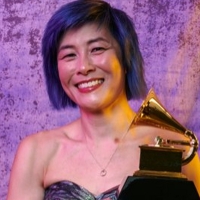 Violinist Jennifer Koh Receives Best Instrumental Solo Grammy Award For 'Alone Together'
by A.A. Cristi - Apr 4, 2022
Korean American violinist Jennifer Koh has been awarded the Grammy Award for Best Instrumental Solo for her recording Alone Together, released by Cedille Records and based on her online performance series of the same name created in response to the coronavirus pandemic and the financial hardship it has placed on many in the arts community. The album features 39 world premiere recordings of new works by established and emerging composers. Ms. Koh received the award at the 64th Annual Grammy Awards ceremony held in Las Vegas on Sunday, April 3.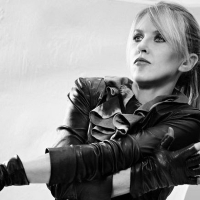 The Los Angeles Philharmonic Announces Details for GEN X Festival
by Chloe Rabinowitz - Mar 24, 2022
The Los Angeles Philharmonic announced today additional details for the Gen X festival, a multidisciplinary, multi-genre exploration of Generation X—the slackers, hackers and latchkey kids who started off analog and became digital.
Esprit Orchestra Returns to Koerner Hall for Spring Concert Series
by Stephi Wild - Mar 16, 2022
With electrifying energy, Esprit Orchestra, lead by Conductor Alex Pauk, returns to Koerner Hall on Sunday April 3rd to launch ESPRIT LIVE 2022!- a series of four Spring concerts.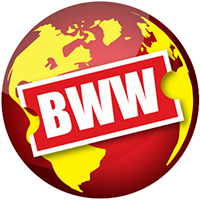 Calder Quartet and Pianist Suzana Bartal Present U.S. Premiere Of Eric Tanguy's Piano Quintet At The Wallis
by Stephi Wild - Mar 15, 2022
Piano virtuoso Suzana Bartal, considered one of the foremost pianists of her generation, returns to the Wallis Annenberg Center for the Performing Arts with the acclaimed Calder Quartet to present a program of contemporary and timeless string quartets and piano quintets.
Utah Symphony Appoints Benjamin Manis as Associate Conductor
by A.A. Cristi - Mar 1, 2022
Following a nationwide search, Benjamin Manis has been appointed Associate Conductor of the Utah Symphony beginning in the 2022-23 season.
Andrew Norman Frequently Asked Questions
How many Broadway shows has Andrew Norman been in?
Andrew Norman has not appeared on Broadway.
How many West End shows has Andrew Norman been in?
Andrew Norman has appeared on London's West End in 3 shows.
What was Andrew Norman's first West End show?
Andrew Norman's first West End show was Gone with the Wind which opened in 1972