Latest News on Adam Fitzgerald
Adam Fitzgerald News
SAPPHO By Wendy Beckett Will Embark on Greek Tour
by Stephi Wild - Jul 26, 2022
Pascal Productions has announced the launch of a Greek-language production of SAPPHO, written by Wendy Beckett and translated into Greek by Daphne Economou. The international theatrical production dedicated to the Greek lyric poet of Lesbos is a world premiere and will be presented for 4 performances: August 11 in Hydra,  August 22 in Andros, August 27 in Delphi, and September 13 in Rhodes.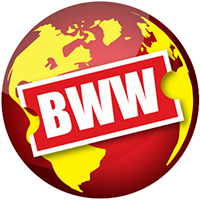 Casting Announced For THE SUGAR HOUSE at the Finborough Theatre
by Stephi Wild - Oct 1, 2021
The cast has been announced for the European premiere and the UK debut of multi-award-winning Australian playwright Alana Valentine's, The Sugar House which opens at the Finborough Theatre for a four week limited season on Wednesday, 27 October 2021 (Press Nights: Thursday, 4 November 2021 and Friday, 5 November 2021 at 7.30pm).
Streaming Of Steven Strafford's METHTACULAR Announced March 19 - April 4
by A.A. Cristi - Mar 18, 2020
16th Street Theater will stream the canceled run of Steven Strafford's METHTACULAR! directed by Adam Fitzgerald streaming March 19 a?' April 4, 2020 showing during the same dates and times of the canceled run: Thursdays, Fridays at 7:30 PM, Saturdays at 4:00 PM and 8:00 PM and Sunday March 29 at 3:00 PM. 
Steven Strafford's METHTACULAR Comes to 16th Street
by Stephi Wild - Feb 28, 2020
16th Street Theater will present the limited run of Steven Strafford's METHTACULAR! directed by Adam Fitzgerald performing March 19 - April 4, 2020 at North Berwyn Park District's 16th Street Theater, 6420 16th Street in Berwyn. Press opening is Thursday, March 19 at 7:30 PM.
16th Street Theater's 2020 Season Thirteen Announced
by A.A. Cristi - Aug 14, 2019
16th Street Theater announces Season Thirteen 2020: Redemption featuring two National New Play Network (NNPN) rolling world premieres by playwrights Maya Malan-Gonzalez and Audrey Cefaly, one world premiere by Julie Marie Myatt in collaboration with MC-10 Playwrights' Ensemble, one Chicago premiere by Lisa Langford co-produced with Pegasus Theatre Chicago with director Ilesa Duncan at the helm, and two true tales by Chicago writer/performers Steven Strafford and Debbie Baños.

LookOut Shares Rousing Spring 2019 Lineup
by A.A. Cristi - Mar 11, 2019
Steppenwolf's LookOut Series is thrilled to share their dynamic Spring 2019 Lineup. From comedy to poetry, one-person plays to music groups, familiar faces and new there's something for everyone this spring in the 1700 Theatre. Spring 2019 highlights include The Gift Theatre's now playing production of Doubt, the Q Brothers's Dress the Part, Eighth Blackbird's Dissolve, Melissa DuPrey's SEXomedy 2.0: The Second Coming, PREACH!'s We Have Nothing Left to Lose but Our Chains and more. Full lineup below.

KEF's THE BLUESTONE PROJECT Season 2 Announced!
by A.A. Cristi - Jan 22, 2019
kef theatrical productions is thrilled to announce the upcoming second season of THE BLUESTONE PROJECT - a new play reading series created and curated by Ben Bartolone. The four readings will be presented between January and April of 2019 at A.R.T./New York's performance space in Manhattan. Building on the work of the first season, season 2 will again present one-night-only free readings of new, never-produced plays that address the shifting socio-political American landscape.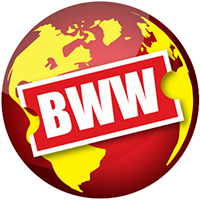 Kef Theatrical Productions Announces New Artistic Director
by Julie Musbach - Nov 26, 2018
The Board of Directors for kef theatrical productions is thrilled to announce the naming of Ben Bartolone as the new Artistic Director of the company, effective immediately.
LIP SYNC SLEEPOVER Comes to Crow's Theatre
by A.A. Cristi - May 18, 2017
On Thursday May 25, and Friday May 26 at 8:30pm, for two nights only, the 'spellbinding' international artist Vanessa Smythe offers her new solo show: LIP SYNC SLEEPOVER at Streetcar Crowsnest, Scotiabank Community Studio, 345 Carlaw Avenue in Toronto for a special limited engagement. With a 'genuine gift for poetic narrative', Smythe's poignant, funny, and deeply personal storytelling show tethers together poetry, music, and movement.
Adam Fitzgerald Videos
STAGE TUBE: Sneak Peek - Ali Ewoldt and Adam Jacobs' A HEART FULL OF LOVE Concert at Town Hall
by Stage Tube - Feb 13, 2013
'LES MISERABLES' alumni Adam Jacobs (Disney's 'The Lion King,' The Gipsy Kings' 'Zorro'), who played the role of Marius in 'LES MISERABLES' return engagement on Broadway in 2006-2008, and Ali Ewoldt ('West Side Story,' Disney's 'Aladdin'), who played the role of Cosette in the same production, top bill 'A Heart Full of Love: A Concert' at The Town Hall (123 West 43 St.) on Saturday, February 23 at 8 p.m. Click below for a sneak peek of the concert!