Latest News on Abigail DeVille
Abigail DeVille Awards and Nominations
Obie Awards - 2015 - Design

Abigail DeVilleProphetika: An Oratorio
Abigail DeVille News
Joe's Pub to Present Justin Vivian Bond, Murray Hill & More This Holiday Season
by Chloe Rabinowitz - Nov 28, 2022
Get in the holiday spirit at Joe's Pub with Murray Hill, Justin Vivian Bond, Bridget Everett, Justin Hicks and more!
Philanthropy And Fashion Made For An Elegant Evening At FAB's BLACK & WHITE: A NIGHT AT THE MUSEUM
by A.A. Cristi - Jul 19, 2022
Arts and philanthropic supporters enjoyed a multicultural evening of fine art, entertainment, wine and decadent dessert creations during Funding Arts Broward's (FAB) fifth annual "Black & White: A Night At The Museum" special event on April 25 at NSU Art Museum Fort Lauderdale.
Scene Shift: U.S. Set Designers In Conversation To Be Released August 11th
by Grace Cutler - Jul 3, 2022
Even as women's voices and freedoms are being restricted across the United States, almost 3 years have been spent bringing together nearly 30 female set designers for rare conversations about scenography, art and practice.
BWW Review: THE PARABLE OF THE SOWER at Strathmore & Woolly Mammoth
by Rachael F. Goldberg - Apr 29, 2022
'The Parable of the Sower' might be a bit too on-the-nose for some viewers, but it's a beautifully produced performance that showcases phenomenal talents while drawing necessary attention to key issues.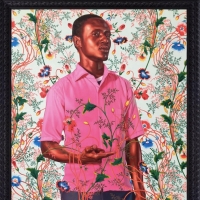 Funding Arts Broward to Host Fifth Annual BLACK & WHITE: A NIGHT AT THE MUSEUM
by Marissa Tomeo - Apr 9, 2022
 Funding Arts Broward (FAB), a nonprofit organization committed to preserving and cultivating the arts in Broward County, has rescheduled its fifth annual "Black & White: A Night At The Museum" special event to Monday, April 25, from 6 p.m. – 8 p.m. This elegant black and white themed cocktail party at NSU Art Museum Fort Lauderdale, open to the public, will feature an exclusive exhibit tour, live entertainment by Dillard High School Center for the Arts students, light bites and a decadent dessert table.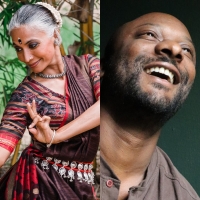 Baryshnikov Arts Center Presents First Two Installments Of Digital Spring 2021 Season
by Chloe Rabinowitz - Jan 21, 2021
Baryshnikov Arts Center will present the first installment of its 2021 digital spring season beginning on Monday, February 1 at 5pm ET. The series kicks off with Vibhanga, a non-narrative dance set to a reimagined score of traditional South Indian music, conceived and choreographed by classical Indian dancer Bijayini Satpathy.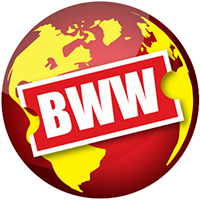 ICA Miami Awards New Annual Sculpture Prize To Damián Ortega
by Stephi Wild - Jul 25, 2019
The Institute of Contemporary Art, Miami (ICA Miami) today announced the creation of a new sculpture prize, made possible with the support of the Ezratti family, whose $500,000 gift launches the annual initiative. The Ezratti Family Prize for Sculpture is awarded by ICA Miami to a living artist in recognition of her or his exceptional contributions in the area of sculpture and supports the creation of a new commission to be presented in the museum's Sculpture Garden, as well as an award of $15,000. Building on the museum's history of commissioning and presenting new works, the prize reflects ICA Miami's ongoing commitment to promoting experimentation in artistic practice and providing an international platform for influential voices in contemporary art.
Tickets Now On Sale For The So-fi Festival At Westbeth
by Julie Musbach - May 7, 2019
The June 2019 So-fi festival announces that it will be presenting works at The Clemente's Los Kabayitos and Flamboyan Theaters (107 Suffolk St. between Rivington & Delancey) and Westbeth (463 West Street between Bethune and West 12th St) June 6th-23rd 2019.
Bronx Museum To Honor Stan Lee Foundation And For Freedoms At 2019 Gala
by A.A. Cristi - Dec 17, 2018
The Bronx Museum of the Arts is pleased to announce its 2019 Benefit Gala and Art Auction, honoring Hank Willis Thomas, Eric Gottesman, and For Freedoms, alongside Junko Kobayashi, President of the Stan Lee Foundation. The annual benefit and auction supports the museum's programming and exhibitions, free admission, and educational programs that reach more than 12,000 Bronx youth every year. This is the museum's first gala under the leadership of Executive Director Deborah Cullen.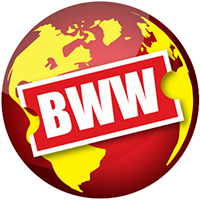 Performance Space New York Announces 'Octopus,' A Series Of Guest-Curated Performances
by Stephi Wild - Nov 27, 2018
After having recently announced a reading series organized by Sarah Schulman and an Associate Artist program, Performance Space New York continues to explore new ways of shaping its organizational structure around the creative desires of artists with Octopus, a new artist-curated series of performances (December 2018-June 2019). Occurring simultaneously but independent from the Spring season's the No Series (January-May 2019) and Schulman's First Mondays: Reading of New Works in Progress (now-May 2019), Octopus gives select artists the autonomy to bring together performers on their radar, working in any number of disciplines, for evening-length programs.
Abigail DeVille Frequently Asked Questions
What awards has Abigail DeVille been nominated for?
Design (Obie Awards) for Prophetika: An Oratorio .
What awards has Abigail DeVille won?
Design (Obie Awards) for Prophetika: An Oratorio.