BWW Interview: Michele McConnell will Appear in SPARKLE, TWINKLE, JINGLE! with the Palm Springs Gay Men's Chorus.
The three sold-out performances will take place at the Annenberg Theater, in the Palm Springs Art Museum.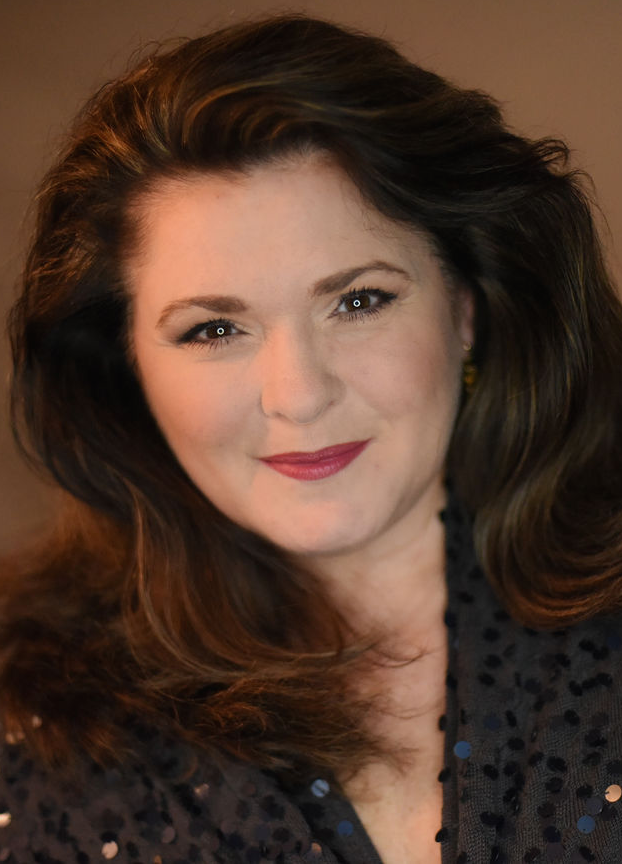 For three already sold-out performances, Broadway star Michele McConnell will appear with the Palm Springs Gay Men's Chorus (PSGMC), in the chorus's holiday show, SPARKLE, TWINKLE, JINGLE!, at the Palm Springs Art Museum's Annenberg Theater. Performances will take place Friday and Saturday, December 10th & 11th at 7 p.m., and Sunday, December 12th at 3 p.m. The chorus will perform both traditional and non-traditional selections, such as "Oh, Holy Night", "We Are Lights" (The Chanukah Song), and "Christmas in Palm Springs."
New artistic director Jerry R. Soria-Foust will conduct the ensemble of more than eighty singers. Mr. Soria-Faust's career has spanned more than twenty-five years, including a stint as artistic director for the San Diego Men's Chorus. The PSGMC's web site is www.PSGMC.com.
Broadway theatregoers know guest star Michele McConnell from her long run as Carlotta Giudicelli, in Andrew Lloyd Weber's THE PHANTOM OF THE OPERA. After a year-and-a-half in the ensemble, Michele assumed the role of the infamous diva, who was one of the Phantom's many nemeses. Michele played the nasty soprano for six years (the longest-running Carlotta on Broadway), where she hounded Christine Daae during more than 2200 appearances. These included Broadway's 10,000th and the 25th anniversary performances, in both of which Michele appeared with Hugh Panaro as the Phantom and Christian Sebek as Carlotta's hapless but loyal friend, Ubaldo Piangi.
Broadway World spoke to Ms. McConnell by email about musical theatre in general and PHANTOM in particular. The interview has been lightly edited.
1. How did you wind up coming out to the Coachella Valley, to sing with the PS Gay Men's chorus?
The new Artistic Director of the PSGMC, Jerry, and I have been friends since college. We were both Music Education majors at Butler University many years ago. His call to me about joining the PSGMC Concerts was totally out of the blue, but I jumped at the chance! It's my first time to Palm Springs and the Coachella Valley, and I'm so excited! I mean, "Christmas in Palm Springs"? I couldn't possibly say no!
2. What do you think of the trend to cast belters instead of classically trained singers? Can roles written for classical singers really be performed by belters?
There truly is still fantastic technique being taught all around the country. Honestly, these college kids are leaving University vastly more equipped overall than my generation was. And not just from the largest or most well known schools, but truly from everywhere in the country.... The tone of a musical often tends to reflect the aesthetics of the times, and musicals today are no exception. The pop/rock influence and contemporary stylings can be seen in most of the newer musicals to hit Broadway, hence the need for all musical singers to become at least familiar with belting.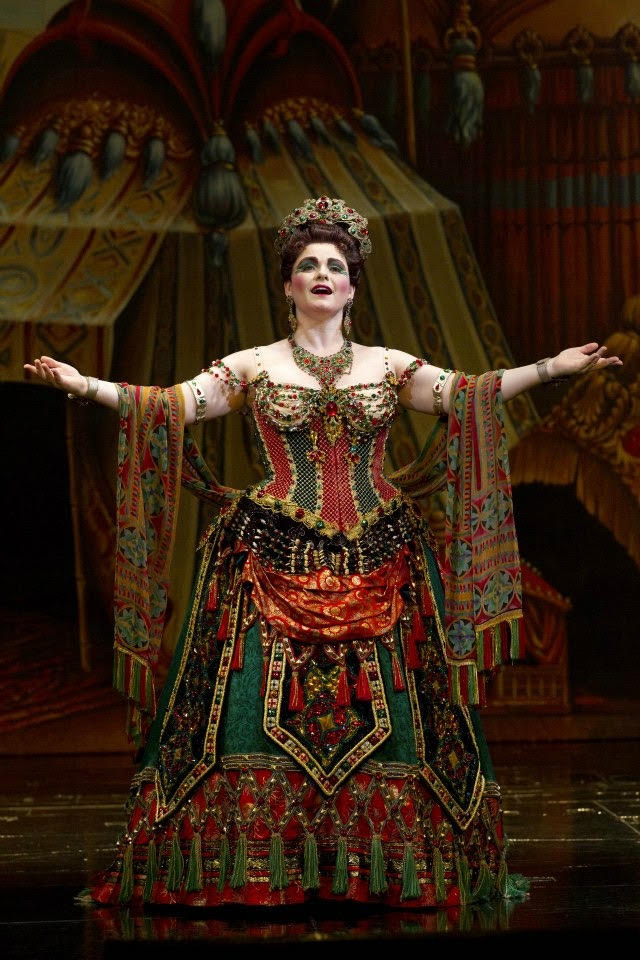 I do agree that University programs and Voice teachers have to make sure that we are truly teaching our singers to understand and respect the styles of the musical genre they're singing. No one wants to hear a soloist in Handel's MESSIAH sing it like a selection from the musical KINKY BOOTS, and vice versa. So, it truly starts with the education and awareness in the student's training. I definitely believe most singers have an affinity for, or have a vocal niche that suits them best, but they can and should train in all styles, which honestly just comes back to great Bel Canto technique. This is a focus on the connection to the breath and relaxation while singing. Professionally, this attention to style and genre fall under the jurisdiction of a Musical Director. Particularly a younger performer or casting director may have a more limited scope of knowledge or experience, so that's why a great Music Director is invaluable to the success of a musical.
3. I was fortunate enough to meet Christian Sebek [former Ubaldo Piangi]. He mentioned that he sees Carlotta and Piangi as having some kind of backstory, at least as friends, although possibly as former lovers, but that, in his view, they had some kind of history. Did you and he, or any other Piangi, get together and work out what your characters' former relationship was?
Christian and I in particular spent a few years performing opposite each other in the show and would actually drive into the city together for our shows, so we did have some time to chat about the relationship of the two. Honestly, my Carlotta saw Piangi as a valuable sidekick. I think that if they were ever lovers, Carlotta was probably pretty shrewd and made sure it could be used to hold a power over him. They are definitely the MEAN GIRLS duo of PHANTOM.
4. When you're playing a ridiculous character (and let's face it, Carlotta is ridiculous in terms of her ego and her suspicious nature), how do you keep the character three-dimensional?
Both our director Hal (the late Hal Prince) and the composer Andrew (Lloyd Webber) on many occasions would be quick to instruct or remind me to keep Carlotta as real as possible. She was never to be a caricature. In addition to her tirades and "screaming Mimi" moments, she laughs, she smiles, she genuinely may even have a friend or two in the Opera company. Yes, she's grandiose and outlandish in her reactions, but Andrew would remind me that she's the best of the best, a true Prima Donna, so she doesn't accept anything less than the best from those with whom she works. Hal would often remind me that if she truly was just a total bitch, why should she even return when she stomps off the stage early in the show, and why should anyone care?
Both men were very clear that if we are doing our job right, at some point the audience would begin to wonder, "yeah...why shouldn't Carlotta be ticked off?!" And, I always personally felt that if your boss came and told you that after your many years of experience and highest level of talents you were being replaced by the new young coffee girl intern because he's got a thing for her, well, you'd be downright incensed as well!
(And yes, it was INDEED super amazing and awesome and downright cool to know I was getting my notes from "Andrew" and "Hal". )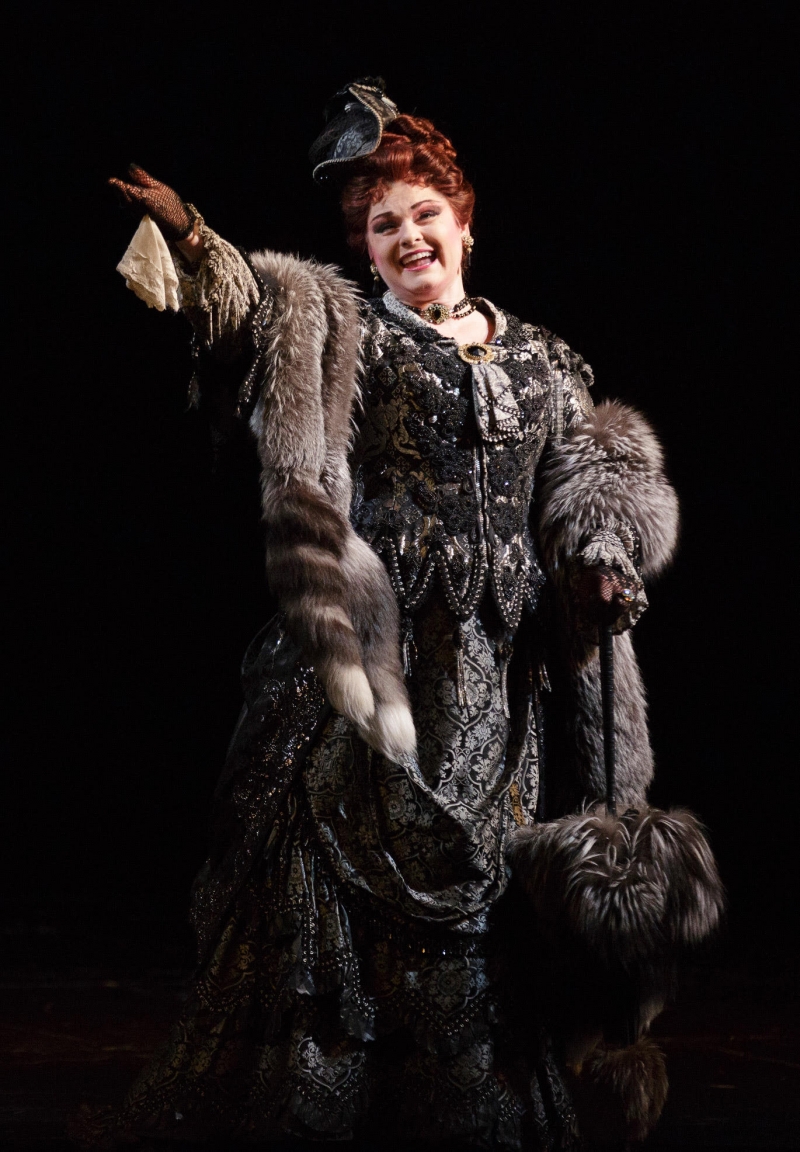 5. What, in your opinion, are the differences among a musical, an operetta, and an opera?
Honestly, far less than one might think. In all of these genres, storytelling is at the heart of the style. And, despite what some ultra-purists may believe, I believe that great voices are required and can be found today for all three styles. Opera, of course, is still the genre most reliant on superior vocal technique. That's most simply because the entire show is typically sung through with no dialogue. But, anyone who's had to do a giant dance number in a musical and then be expected to sing a lovely ballad, or speak dialogue afterwards will attest that great technique is still paramount!
I often tell my students to envision a tube of sound when you sing coming out of you. That tube of sound never changes shape. In most musical theatre, we sing more conversationally, so the consonants are going to crimp deeply into that tube of sound when you sing. Operetta is going to leave less of an crimp with those consonants, and Opera is going to be more like an indentation into that tube of sound. As someone who trained classically but was ultimately drawn to musical theatre, I would get a bit peeved when I would hear negative comments about POTO [THE PHANTOM OF THE OPERA] and the singers being fake opera singers. Everyone in the Broadway cast when I was there had immense vocal training. And, seriously, check out the range of Carlotta's part. Soooo many crazy high notes! And Carlotta has to nail them all LIVE eight shows a week, six days a week, every week.
6. Could you comment on Stephen Sondheim, in light of his recent death?
I never had the privilege to meet or work with Mr. Sondheim. But his impact on the musical and theatre world and the Arts in general is irrefutable and massive. We lost a living legend for sure. I remember listening to the Broadway Sirius radio channel and Sondheim's selection "Move On" from SUNDAY IN THE PARK WITH GEORGE started playing. I started sobbing listening to it that day. That's when I knew it was time to move on to my own new chapter [from PHANTOM].... Thanks for reminding us all to "give us more to see", Mr. Sondheim.
7. Can you comment on inclusiveness, in terms of casting BIPOC people in roles where the character is almost definitely White.
Bottom line, if someone can sing and act the role effectively, they should be given an equal consideration. There will definitely always be shows or roles that require or favor a specific type or skill set, but today's audiences are sophisticated enough to appreciate great talent when they see it in a show.
Inclusiveness is growing by leaps and bounds in all industries, and the Arts must be no exception and honestly, lead the way. I also would like to add, however, that diversity is so much more than color. Sexual orientation, gender identity, age brackets, physical disability, shapes and sizes, etc. ... these are all equally important to achieve true inclusiveness.
This is where my educator hat goes back on... it all truly has to start with access to Arts Education for all students in every corner of the country. It has to start with access to Arts events for all students and the public. This will ultimately also help lead to more diversity in the production and creative development end of the Arts as well.
8. If you have anything you'd like to tell our readers, please go ahead.
Support Live Theatre!! Just like the thrill of being there live to watch the game-winning point scored at a sporting event, Feeling the energy around you of a live performance: that tingle in your skin when you hear that amazing high note live, being able to escape life for a brief while and enter another world being presented on the stage, there is truly nothing that compares. There is so much amazing theatre happening all across the country. Start local, and get to Broadway when you can!
###