America's Toy Scout Top Shares Ten Board Games for Families To Gather Around During Uncertain Times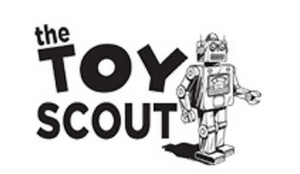 America's Toy Scout, Joel Magee, has issued a list of the best board games to help entertain during times of sheltering in place and rare public outings. For many, staying indoors can provide boredom or tense times. Magee, who has spent his life discovering toys, thinks board games can add a sense of fun while passing the time during these uncertain times. Magee has issued his picks for the top ten ways to pass the time with some of the most popular board games of all time. Many of the games can still be found in closets and can afford a sense of unity when people are otherwise feeling nervous.
1 - MONOPOLY; The top selling game of all time and one that many people may have in their closets is the perfect game for a family to enjoy together and bring out the mogul in all of us.
2 - SCRABBLE; This is a close second when it comes to Magee's recommendations as the greatest word game of all time.
3 - BATTLESHIP; One of the great strategy games of all time. All genders can play as everyone tries to sink the fleet.
4 - CANDYLAND; Has been a favorite for over 60 years and is still sold today. It first came out in the 1950s and is still in production today.
5 - TRIVIAL PURSUIT: Many people still have this game in their homes. Everyone loves trivia and everyone can play.
6 - OPERATION; This game remains a cult favorite and has been in production for over 50 years. It's a simple game but has the ability to let all family members of all ages participate.
7 - MOUSETRAP; This game allows anyone who plays to find a way to catch the zany mouse.
8 - CHINESE CHECKERS; The game has been around for hundreds of years and remains one of the most popular/.
9 - VINTAGE BOARD GAMES; The Munsters, The Beatles, Mission Impossible, Bewitched and others that may be in many people's closets and afford great fun and nostalgia for those who need a distraction.
10 - MS PAC MAN; The old school arcade classic that can still be downloaded and played by everyone.
ABOUT AMERICA'S TOY SCOUT
America's Toy Scout, Joel Magee has made toys his life. As a regular on the hit show, "Pawn Stars," and a frequent guest on local television and radio media across the country, Magee has rightfully earned the name "America's Toy Scout." He is the perfect guest for segments as an expert on all things toys. Magee boasts the rarest toy collection in the world. As a young child who spotted a G.I. Joe lunchbox during a trip to a local flea market, Magee knew his quest for the best toys was about to begin. Since then Magee has scoured the world for the rarest toys he could find. Hot Wheels, Star Wars, G.I. Joe, Barbie, Transformers, Disney, Monster toys, television related toys, Godzilla and so much more. The collection which takes up thousands of square feet, is one that will shake a nostalgic tone and bring about several "AHA" moments.
Check Joel out here:
https://www.youtube.com/watch?v=K4clCNiRGV0
https://www.youtube.com/watch?v=AkI6uxbUbt8
Related Articles View More Palm Beach

Stories

Shows
More Hot Stories For You