CHARLIE AND THE CHOCOLATE FACTORY to Dazzle at Orpheum Theatre
Join the "world of pure imagination" as Charlie and the Chocolate Factory plays at the Orpheum Theatre Nov. 5-10, 2019.
For more than 50 years, Roald Dahl's story of Charlie and the Chocolate Factory has captured imaginations around the world, and now for the first time audiences around the country are invited to experience Willy Wonka's delightful and semi-dark chocolate world first-hand.
Willy Wonka, world famous inventor of the Everlasting Gobstopper, has just made an astonishing announcement. His marvelous-and mysterious-factory is opening its gates...to a lucky few. That includes young Charlie Bucket, whose life definitely needs sweetening. He and four other golden ticket winners will embark on a mesmerizing, life- changing journey through Wonka's world of pure imagination. Get ready for exquisitely nutty squirrels and the great glass elevator, all to be revealed by Wonka's army of curious Oompa-Loompas.
The current tour cast features Noah Weisberg as "Willy Wonka," Henry Boshart, Collin Jeffery and Rueby Wood as "Charlie Bucket," James Young as "Grandpa Joe," Amanda Rose as "Mrs. Bucket," Jessica Cohen as "Veruca Salt," Madeleine Doherty as "Mrs. Teavee," Kathy Fitzgerald as "Mrs. Gloop," Nathaniel Hackmann as "Mr. Salt," Daniel Quadrino as "Mike Teavee," David Samuel as "Mr. Beauregarde," Brynn Williams as "Violet Beauregarde" and Matt Wood as "Augustus Gloop."
The ensemble includes Sarah Bowden, Alex Dreschke, Jess Fry, David R. Gordon, Chavon Hampton, Benjamin Howes, Lily Kaufmann, David Paul Kidder, Jennifer Jill Malenke, Joe Moeller, Tanisha Moore, Claire Neumann, Caylie Rose Newcom, Joel Newsome, Clyde Voce and Borris Anthony York. Elijah Dillehay, Sabrina Harper, Karen Hyland, Kevin Nietzel, Kristin Piro and Armando Yearwood Jr. are the company's swings.
For more information and tickets to Charlie and the Chocolate Factory, tap here.
More Hot Stories For You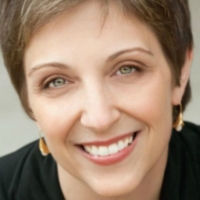 PREDICTOR, A New Play About The Inventor Of The Home Pregnancy Test, To Premiere In 2023

December 5, 2022

Angels Theatre Company will present the premiere of PREDICTOR, a play based on the real-life story of Margaret Crane who, in 1967, defied all odds and expectations to become the inventor of the first home pregnancy test.
---
Vegas Nightlife Is Coming To Lincoln With VIVA LIED VEGAS!

November 30, 2022

Experience the excitement of Vegas without ever leaving  Lincoln! The Friends of Lied non-profit organization invites the community to attend a new and  exciting Vegas-inspired fundraising event on Saturday, February 4, 2023 at the Lied Center.
---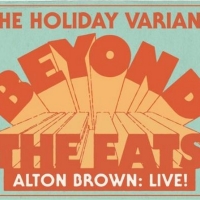 Alton Brown Brings BEYOND THE EATS LIVE To The Lied Center!

November 23, 2022

Television personality, author, Food Network and Netflix star Alton Brown is bringing his Alton Brown Live: Beyond The Eats – The Holiday Variant tour to Lincoln this holiday season!
---
The Lied Center Announces Holiday Event Lineup

November 22, 2022

It's the most wonderful time of the year at the Lied Center! From holiday classics to beloved family traditions, the month of December brings festive events and unforgettable shows. Plus, the Lied Center Gift Guide offers creative options for those looking to give the gift of experiences rather than things this holiday season!
---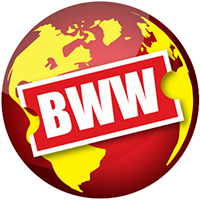 Christmas at the Lied Kicks Off with TENTHING BRASS: A HOLIDAY CELEBRATION!

November 15, 2022

The sounds of Christmas brass are back at the Lied Center! Norwegian brass ensemble tenThing takes audiences on a musical journey through Europe and America with their vibrant celebration of classic Christmas music.
---