BWW Review: BLOOD BOUNDARY's Radiant Second Act Overcomes Awkward Opening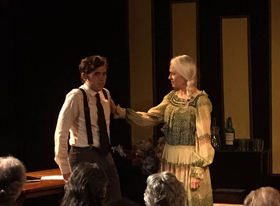 Somewhere in the second act of BLOOD BOUNDARY there is an interesting play to be found with alert performances and a powerful storyline that seamlessly resolves. Of course one has to sit through the long slog of act one's "exposition mountain" to get to there. With characters who announce their names and intentions so baldly that it begins to feel like a parody of manners, this world premiere of "very important issues" is initially difficult to take seriously.
Using themes of inheritance, family secrets, and mixed-race issues playwright Vicki Lynn Mooney has assembled an intimate family drama that eventually tackles the Tulsa Race Riot of 1921. During this riot 300 Native and African Americans were murdered by a white mob over the course of 2 days. Including the massive property damage and injuries to over 800 people, this tragedy stands as the largest instance of domestic terrorism ever perpetrated on American soil. Mooney's aim is to explain how that came to pass. Unfortunately her writing style initially hews towards documentarian drama with a fetish for relaying educational facts over human interaction. She cares about the back-story but fails to disseminate its particulars in a compelling way. There is so much time spent hearing about people who are dead that hardly any action takes place. Worst, what is learned rarely feels essential; most of it could have been inferred. The result is feeling trapped in a lecture delivered by a cast of articulate kindergarten teachers.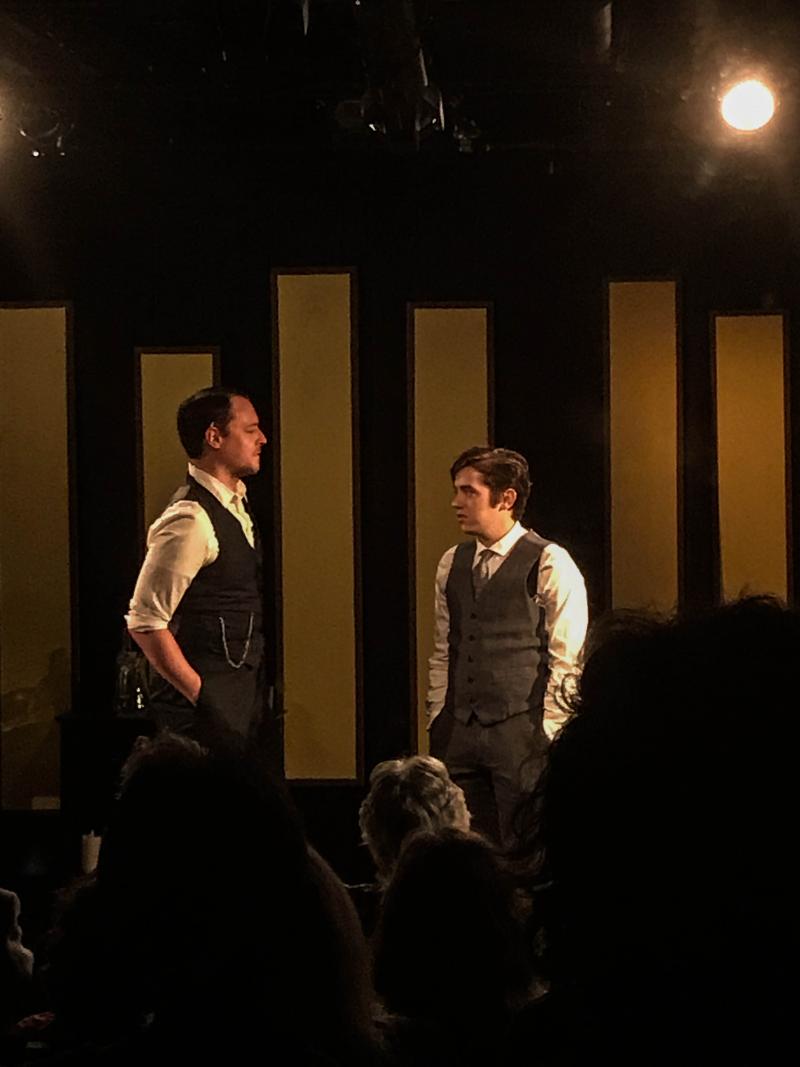 Once act two begins, this tumid pall is dispelled. Though there is an ever present blight of uneven acting - James Denzer as the juvenile lead seems to think that he is a Brechtian Edward Rochester and Pamela Joy as his ostensible love interest could be Ado Annie - given something to do, the actors reveal a level of charm that is fun and engaging. Neil Brown in particular stands out as a lug-headed good-time Charlie whose virulent racism leads to dire consequences. He is so personable and good at what he does that it is difficult to remember that he does not deserve the audience's sympathy. Tony White - playing double duty as BOUNDARY's director and a likable no-nonsense uncle - and Jill Cook - a filthy rich grandmother who refuses to grow old and demands a rip-roaring time - also bring the stage to life with a joie de vivre that makes one wonder what this play could have been had its focus been on the elder, more interesting generation. In fact, there is a great deal to be said about the dealings between the old-timers and their heirs, especially when the sphinxian Joan D. Saunders is in view. Sadly, the focus is on the younger crew and talking to them about people who never make an appearance.
Ultimately the success of any play hinges upon its opening and closing, and BOUNDARY's final images are gorgeous. Using a painterly hand, White foreshadows tragedy with a moving tableaux of spirits saying goodbye to their sleeping loved one. That moment alone is more than worth the price of admission.
BLOOD BOUNDARY runs through October 7th at THEATRE 54 at Shetler Studios & Theatres. For tickets and information, visit: nativeblood.bpt.me
Related Articles View More Off-Off-Broadway

Stories

Shows