WP Theater Announces OUR DEAR DEAD DRUG LORD, WHERE WE STAND, and More in Upcoming Season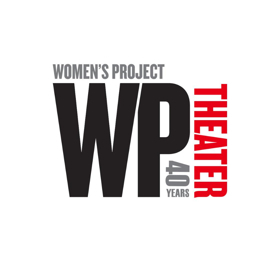 WP Theater, under the leadership of Producing Artistic Director Lisa McNulty and Managing Director Michael Sag, announces their 2019-20 Season at WP Theater (2162 Broadway, at 76th Street).
The season kicks off with the World Premiere of Our Dear Dead Drug Lord by Alexis Scheer, beginning previews Wednesday, September 11, with an opening night of September 24, 2019. A co-production with Second Stage Theater, the show will play a limited engagement through October 20, 2019 at WP Theater (2162 Broadway, at 76th Street), with a director to be announced at a later date. In this fierce and feverish world premiere comedy, a gang of teenage girls gathers in an abandoned treehouse to summon the ghost of Pablo Escobar. Are they messing with the actual spirit of the infamous cartel kingpin? Or are they really just messing with each other? A rollercoaster ride through the danger and damage of girlhood-the teenage wasteland has never been so much twisted fun.
In winter 2020, WP and Baltimore Center Stage will co-produce the world premiere of Where We Stand, written by Donnetta Lavinia Grays and directed by Tamilla Woodard, with previews beginning February 1 and an opening night of February 13, 2020. In a town running low on compassion, an exile seeks forgiveness, forcing the community to decide between mercy or justice. A storyteller spins a tale of a lonely soul tempted by the devil's kindness on a fateful trip to the crossroads. Where We Stand is an epic fable of penance filled with humor, heart, and music. This world premiere production brings together two WP Lab alums: rising-star playwright Donnetta Lavinia Grays (Last Night and the Night Before) and director Tamilla Woodard, whose smash hit3/fifths The New York Times called "extraordinary" and "relentlessly provocative." Where We Stand will play a limited engagement at WP Theater through March 1, 2020.
March 26, 2020 marks the beginning of WP's Third Biennial Pipeline Festival, which will include five brand new plays written, directed, and produced by the fifteen artists of the 2018-2020 WP Lab. The 2020 Pipeline Festival represents the culmination of a two-year early-career artist residency, showcasing five new plays in development over five weeks created by collaborative Lab writer/director/producer teams, ranging from staged readings to full-length workshop productions. Previous Festival works have included Martyna Majok's queens, Sarah Burgess' Kings, Sylvia Khoury's Power Strip, Zoe Sarnak and Emily Kaczmarek's Afloat, and MJ Kaufman's Galatea. The Festival will run through April 25, 2020 at WP Theater. Play details will be announced at a later date - the festival artists are:
Playwrights: Eboni Booth, Vanessa Garcia, Christina Quintana (CQ), Charly Evon Simpson, and Bryna Turner
Directors: Victoria Collado, Sarah Hughes, Candis C. Jones, Rebecca Martínez, and Arpita Mukherjee
Producers: Ilana Becker, Marie Cisco, Lucy Jackson, Stephanie Rolland, and Alyssa Simmons.
the third year in a row, WP Theater will team up with Colt Coeur to present their annual Parity Plays Festival, a series of free new play readings by female and trans playwrights and directors highlighting some of the most exciting current plays-in-progress. Previous Parity Plays works have gone on to acclaimed world premiere productions, including WP and Colt Coeur's own co-production of Rehana Lew Mirza's Hatef**k in the 2018-19 season.
WP Theater Season Passes begin at $99. For additional information, please visit: www.WPTheater.org.