Steven Cutts To Direct HAZING U: A MODERN GREEK TRAGEDY At AMT Theater
The play explores the vicious dark side of American college fraternity life and exposes just how far young men will go to fit in and be accepted.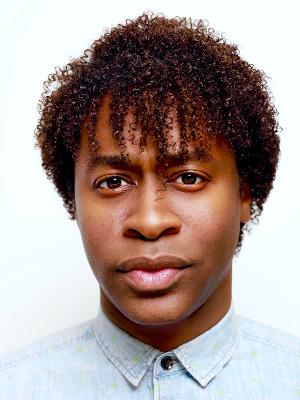 Cutts will helm Zachary Harris Martin's graphic new play, Hazing U: A Modern Greek Tragedy, which explores the vicious dark side of American college fraternity life and exposes just how far young men will go to fit in and be accepted.
Hazing U follows three buddies all currently pledging to join the Psi Beta Delta Fraternity. After being cornered and taunted at a party, the Pledges soon realize that "Hell Night" is upon them. This is the last night of the pledging process where the worst emotional and physical abuse is inflicted as a final 'test' to become a Brother. If they make it through the night...they are in. If they don't...they are out and could be labeled social pariahs on campus, or far worse. The psychological and physical abuse the Pledges endure from the Brothers during "Hell Night" leads to devastating consequences that forever change the lives of everyone involved. What happens next is even worse.
Steven Cutts is a multi-hyphenate 1st known for the role of Shaun in the cult-classic movie musical, Camp, which also starred Anna Kendrick. He originally appeared in the pre-Broadway developmental workshops for Hairspray, before joining the cast on Broadway. Since then, he has coached and directed acclaimed actors in various projects around the country. He served as director for Hazing U's inaugural production in the 2020 NY Theatre Festival. Steven recently joined this year's acclaimed Broadway Bares 23' creative team alongside writers Hunter Bell, Troy Johnson, & Amanda Green. His book, My Big Fat Broadway Debut! reached the #1 on spot on Amazon's Hot New Releases list in Broadway & Musicals.
David Robert Moore (War Horse) will associate direct, and Courtney Reed (Aladdin, Moulin Rouge 1st National Tour) continues in a consulting role. Don Mike Mendoza of DMH Mendoza Productions serves as executive producer.
The cast of the Off-Broadway production of Hazing U features: Remy Laifer (New Amsterdam), James Cribbins (Marvelous Mrs. Maisel, Law & Order: SVU), Ben Ubiñas (Good Luck Have Fun), Alexander Ríos (Pip's Island), Zachary Harris Martin (The Ten Commandments The Musical), Matthew Watson, Blake Lafita, and Henry Lynch (Dexter: New Blood, The Society). Hazing U is being presented by DMH Mendoza Productions, with Tom D'Angora and Michael D'Angora serving as Supervising Production Managers.
Hazing U: A Modern Greek Tragedy plays February 3rd through February 19th, 2023 at the newly renovated AMT Theater located at 354 W 45th St (between 8-9th ave). Tickets begin at $49 and can be purchased through the link: https://cloud.broadwayworld.com/rec/ticketclick.cfm?fromlink=2221016®id=2&articlelink=https%3A%2F%2Fci.ovationtix.com%2F36524%2Fproduction%2F1148420?utm_source=BWW2022&utm_medium=referral&utm_campaign=article&utm_content=bottombuybutton1 or at the AMT Box Office. For assistance with wheelchair seating please call the venue directly at 917-388-2630.