Soho Playhouse Announces Return Of DEAR MOM, SORRY FOR BEING A BITCH
The production will have its first performance on November 2, 2022 and play a limited run through November 13, 2022. 
SOHO PLAYHOUSE announced the upcoming engagement of Dear Mom, Sorry for Being a Bitch for its additional run, now on the mainstage. Created by Christine Covode (UCB, Second City), Dear Mom, Sorry for Being a Bitch will begin its 10-performance limited run in-person at Soho Playhouse's (15 Vandam St, New York, NY 10013) Mainstage on November 2, 2022. Directed by the creator Christine Covode, Dear Mom, Sorry for Being a Bitch will have its first performance on November 2, 2022 and play a limited run through November 13, 2022.
The cast will include Winnie Stack (UCB), Dan Kelly (UCB, Second City, Ars Nova), and will be led by the creator/director Christine Covode (UCB, Second City).
A one-woman (with guests!) comedic play, written by and starring Christine Covode, Dear Mom, Sorry For Being A Bitch details the evolution of a girl's relationship with her mom as time takes them through the ages. Starting in elementary school, when Mom is your best friend, through middle and high school when she becomes the bane of your existence, all the way until college and beyond when you finally begin to appreciate her. Speaking into her video diary for the entirety of the performance, the story makes its way inside the mind of a distressed teenager as she slowly grows to love and understand the person who was always by her side. Come ride the hilarious yet deeply moving roller coaster ride and watch as Christine peels back the woman behind the minivan wheel. With the help of a Motley crew of characters, our protagonist travels back in time and retells each b!tchy phase of life with honesty, humor and deep apology. There are boys (you know who u are), haunting college counselors, silly bandz, razor phones, layered tank tops, first kisses and even some HAWT makeouts on stage. Just kidding, it's middle school. COME ONE COME ALL!
"This show is a gift to my mom who got the brute force of my developmental bitchiness", Says creator and director and actor Christine Covode. "In it carries moments she never got to see, conversations she never got to hear and experiences I never welcomed her into. This show is for her, and for all the moms who wonder if their kids ever notice them. They do! And Moms, we are sorry for being bitches along the way!"
After its premiere at the 2019 Hollywood Fringe Festival the show made its way to the iconic iO Theatre in Chicago for 2 nights of sold-out performances. From then, the pandemic hit and the show went up on Christine's shelf for a while. Then, Dear Mom, Sorry for Being a Bitch made its NYC and Off-Broadway premiere during its 5-performance run in September 2022. After its first run at Soho Playhouse SOLD OUT, in large part due to the creator's grassroots style social media marketing campaign, the production now returns for a two-week run Nov 2-13 on the mainstage. From its previous runs, audiences praised Dear Mom, Sorry for Being a Bitch for its "Brilliantly natural, witty dialogue and a flawless transition to an achingly gorgeous sobering ending", often commenting on Covode's "truly universal content forms a bridge for everyone to explore life's sometimes messy back pages". The Larchmont Review called it "charming and funny as hell" and that it "perfectly expresses the awkwardness of coming of age".
| | |
| --- | --- |
| Vote Now for the 2022 BroadwayWorld Off-Broadway Awards | |
| voting ends in | |
More Hot Stories For You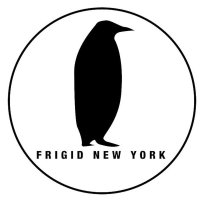 FRIGID Festival Takes Stand Against Hate Speech; Pulls Show Deemed to be Anti-Trans

December 8, 2022

Read the FRIGID Festival's statement taking a stand against hate speech. A show was recently drawn for The FRIGID Fringe Festival 2023, which the organization deemed to be anti-trans. 
---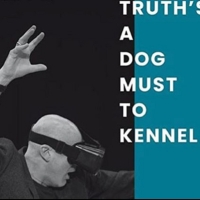 US Premiere of TRUTH'S A DOG MUST BE A KENNEL to Open at SoHo Playhouse This Month

December 8, 2022

Following an Award winning engagement at The Edinburgh Fringe Festival, Truth's A Dog Mist Be a Kennel, written and performed by Tim Crouch, will play SoHo Playhouse as part of the Fringe Encore Series.
---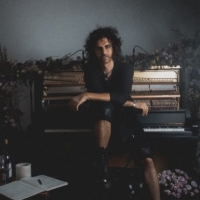 Stephan Moccio to Join MONET'S GARDEN: THE IMMERSIVE EXPERIENCE for One Night Only

December 8, 2022

For one night only on Thursday, January 12, one of the most compelling composers in music today, Stephan Moccio, will bring his piano to Monet's Garden The Immersive Experience at 30 Wall Street for a live concert: Stephan Moccio: Le Jardin de Monsieur Monet.  
---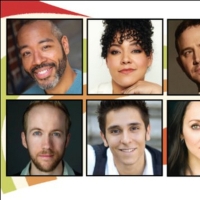 Red Bull Theater's YOUR OWN THING Starring Eddie Cooper, Lilli Cooper, Santino Fontana & More to Take Place Next Week

December 8, 2022

RED BULL THEATER will rediscover the hit 1968 musical Your Own Thing and to give it its the first New York presentation in decades with a star-studded cast lead by Eddie Cooper, Tony Award nominee Lilli Cooper, Tony Award-winner Santino Fontana, Olivier Award-winner Lesli Margherita, Simon Pearl, Michael Pilato, Jennifer Sánchez, and Vaden Thurgood. 
---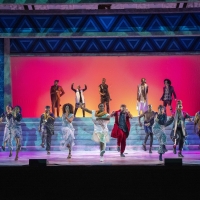 The Classical Theatre of Harlem's TWELFTH NIGHT Starring Kara Young is Coming to NYU Skirball

December 8, 2022

NYU Skirball will present The Classical Theatre of Harlem's acclaimed production of Twelfth Night, winner of two 2022 AUDELCO Awards, running February 11 – 19 at NYU Skirball. 
---