EXCLUSIVE FIRST LOOK: ZUCCOTTI PARK Opening at The New York International Fringe Festival
Directed and choreographed by Luis Salgado, (In The Heights, Rocky and currently in On Your Feet), Zuccotti Park, A Musical About the Human Side of economics opened this past Wednesday, August 17th as part of the 20 year anniversary of The New York International Fringe Festival. BroadwayWorld has a EXCLUSIVE look at the show.
"Festivals like this are a gift to an artist's developmental process." said Salgado "Writers get to see their work realized onstage, directors and creative teams get to exercise vision and adapt creatively to limitations. Actors evolve and the teamwork, element of LOVE and technique needed to make it come to life under restricted circumstances, is an example of what we can achieve as a community. An important achievement today as we feel our communities divided more and more. We can always take a stand and commit to taking ACTION as PEOPLE as IT IS our RIGHT but also our responsibility."
Set at its namesake location in New York City during the Occupy Wall Street protests of late 2011, Zuccotti Park dramatizes the experiences of a broad cross section of Americans whose lives have been impacted by the economic system. This story begins when Sargent William Cooper (Ryan Neal Green) takes leave to visit childhood friend, Kate (Chelsea Rose Amoroso) in NYC after eight years at war. Kate is now beautiful, spirited, and passionate about the Occupy Movement. As his feelings for Kate grow, Cooper also connects with her protester friends, learns their stories and takes a good hard look at what it means to be an American. With Book and lyrics by Catherine Hurd and music composed by Vatrena King the show will play four more performances at the Flamboyán Theater between August 21st -28th.
Having won best direction in a prior festival engagement, this new Zuccotti Park includes musical director Rachel Dean who is one of the rehearsal pianists of Hamilton, joins. "It's been a fun journey or working all as one. The amount of fun we had at sitzprobe was borderline illegal and what was achieved in only 4 hours during our tech time is unheard-of. I love making music with incredible, enthusiastic instrumentalists and singers!"
The 2016 Fringe Festival cast includes Chelsea Rose Amoroso, Leanne Brunn, Elizabeth Casper, Jessica Cherniak, Daria DeGaetano, Brian Fender -Shirley, Ryan NeAl Green, LaRon Hudson, Alex Grayson, Tim Kava, Wendy Lazarus, Matthew Martinez, Rebecca Mueller, Paloma Muñoz, Cait Murphy, Kevin D. O'Neil, Jenna Perez, Alex Sanders, Dana Scurlock, Joshua Tavares, Alexander Tomas, Chris Tuck, Michael J. Verre, Joshua Wanger, and Kris Watkins.
The Salgado Productions team consulting all departments are Lighting Designer: Herrick Goldman, Scenic Consultant:Kate Rance, Costume Consultant: Harry Nadal, Production Supervisor Heather Hogan, Assistant Director Valeria Cossu, General Management is handled by Salgado Productions in partnership between Jacob Seidman and Denisse Ambert.
PERFORMANCES At the Flamboyán Theater at the Clemente Center -107 Suffolk St. NY, NY will continue Sunday Aug. 21st - 2:45pm, Wednesday Aug. 24th - 9:45pm, Saturday Aug. 27th - 7:00pm, Sunday Aug. 28th - 12:00pm
For tickets and more information visit http://www.zuccottiparkmusical.com/.
Pictures by Victoria Medina


Zuccotti Park At Fringe Festival, directed by Luis Salgado

Zuccotti Park At Fringe Festival, directed by Luis Salgado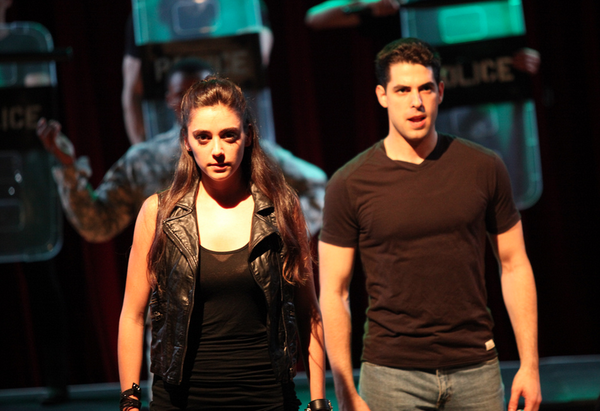 Zuccotti Park At Fringe Festival, directed by Luis Salgado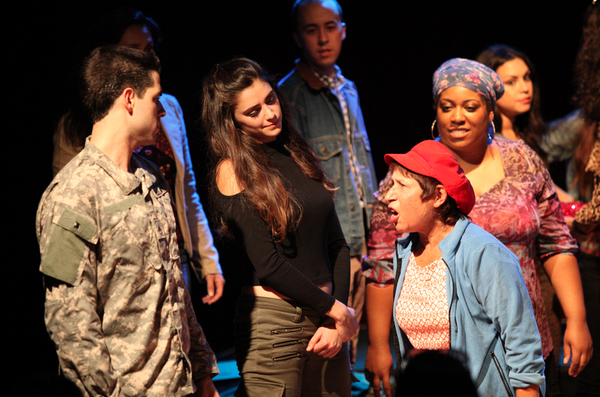 Zuccotti Park At Fringe Festival, directed by Luis Salgado

Zuccotti Park At Fringe Festival, directed by Luis Salgado

Zuccotti Park At Fringe Festival, directed by Luis Salgado

Zuccotti Park At Fringe Festival, directed by Luis Salgado

Zuccotti Park At Fringe Festival, directed by Luis Salgado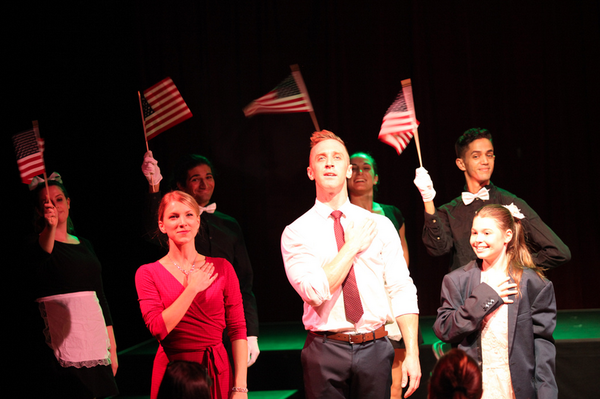 Zuccotti Park At Fringe Festival, directed by Luis Salgado

Zuccotti Park At Fringe Festival, directed by Luis Salgado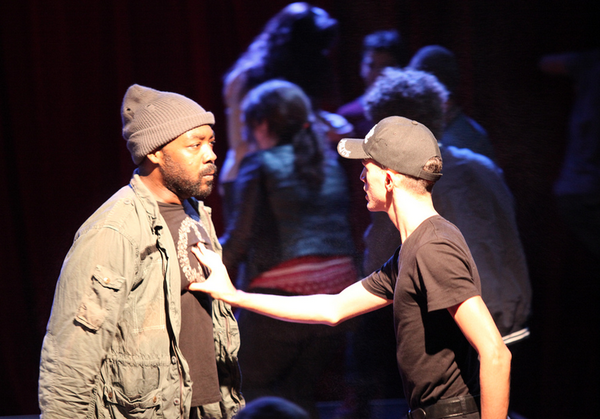 Zuccotti Park At Fringe Festival, directed by Luis Salgado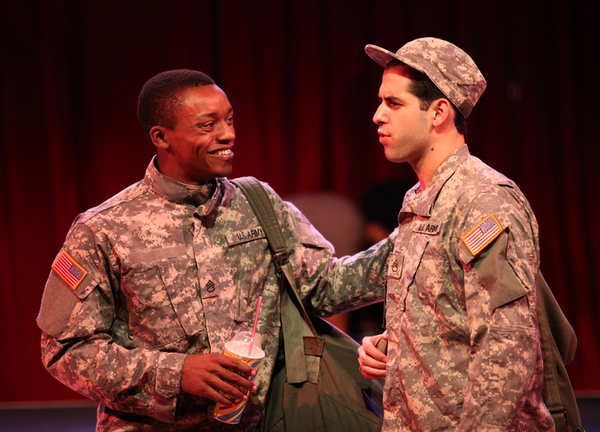 Zuccotti Park At Fringe Festival, directed by Luis Salgado

Zuccotti Park At Fringe Festival, directed by Luis Salgado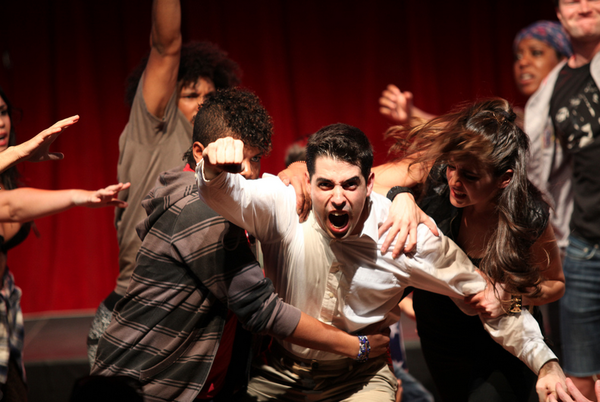 Zuccotti Park At Fringe Festival, directed by Luis Salgado

Zuccotti Park At Fringe Festival, directed by Luis Salgado
Related Articles View More Off-Broadway

Stories

Shows
He was born in Zarzalejo, Madrid (1983). He studied Medicine in Universidad Complutense, and he's always been an avid theater-goer, specially musical theatre. He's attended (read more...)