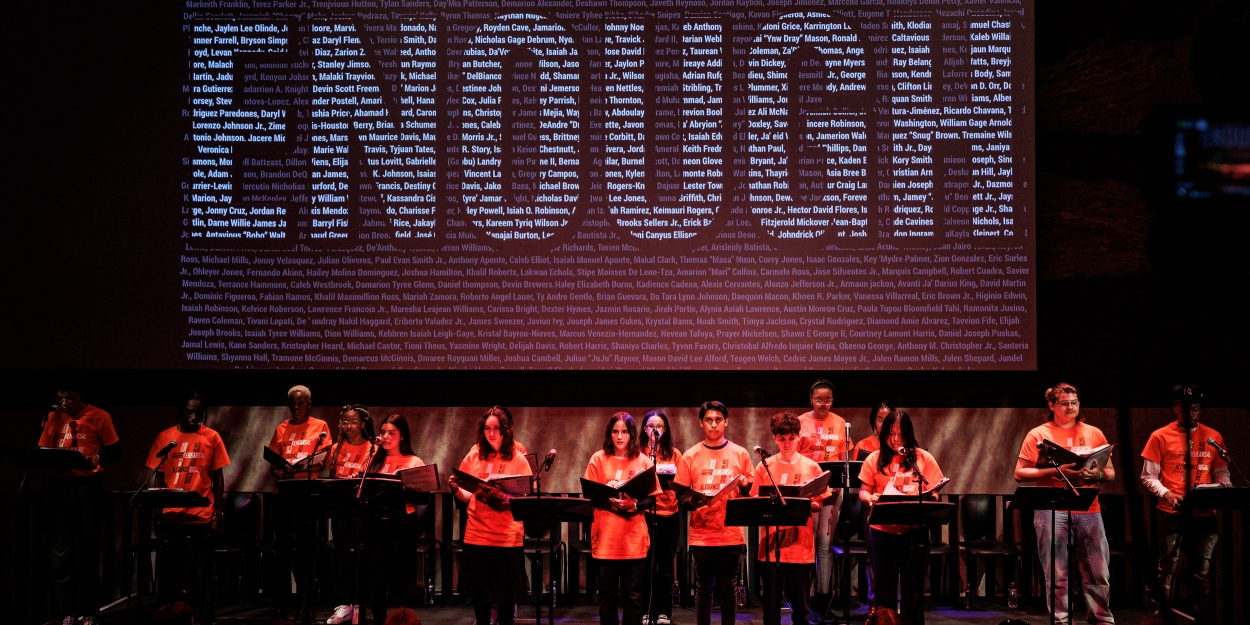 David Henry Hwang, Lauren Gunderson & More to Judge 3rd Annual ENOUGH! Plays to End Gun Violence
Teens ages 13-19 are encouraged to submit ten-minute plays for consideration now through April 20, 2023 – the 24th anniversary of the Columbine shootings.
Nationally recognized playwrights Idris Goodwin, Lauren Gunderson, Tony Award winner David Henry Hwang, Drama Desk winner Samuel D. Hunter, Pulitzer Prize-finalist Zora Howard, Antoinette Nwandu, Octavio Solis, and Lloyd Suh will select the winning plays for ENOUGH! Plays to End Gun Violence, a playwriting contest for teens.
Teens ages 13-19 are encouraged to submit ten-minute plays for consideration now through April 20, 2023 - the 24th anniversary of the Columbine shootings. The six playwrights of the chosen plays will have an opportunity to workshop their plays and be teamed up with a dramaturg mentor to guide them through the revision process. Following the summer workshops, the winning plays will be made available to communities to be produced nationwide in a series of simultaneous readings on November 6, 2023 - exactly one year from the next presidential election.
The teen playwrights will receive memberships and craft training from The Dramatists Guild and a $500 stipend sponsored by Change the Ref, a gun violence prevention organization co-founded by Manuel and Patricia Oliver in honor of their son Joaquin Oliver who was murdered in the 2018 Marjory Stoneman Douglas High School shooting. In addition, Playscripts, an imprint of the Broadway Licensing Group, will publish the plays.
Gun violence has become the leading cause of death among children and teens, surpassing car accidents and cancer. So what does the generation impacted the most by this uniquely American scourge have to say about it? Now in its third cycle, ENOUGH! aims to reveal just that. Since 2019, teen writers from 35 states have submitted 333 plays confronting gun violence to ENOUGH!. More than 100 organizations have staged readings of the chosen plays, involving nearly 2,000 artists and reaching more than 10,000 people, sparking critical conversations about gun violence in communities nationwide. Last year's reading culminated with a flagship performance by Roundabout Theatre Company's Youth Ensemble at Lincoln Center featured on PBS NewsHour, NPR, and the BBC.
"The recent mass shooting deaths of AAPI victims in California proves once again that no community in America is safe from gun violence," said returning panelist judge David Henry Hwang, whose credits include M. Butterfly and Showtime's The Affair. "Whatever their motivations, the shooters would have been unable to take so many lives without easy access to guns. That's why it's more important than ever to hear from young people across this nation who will speak their minds and say ENOUGH."
"Since its beginning, I have been the fiercest fan and advocate of ENOUGH! not only because of its unique opportunity for young playwrights but its important amplification of art as a sister to activism," agreed Lauren Gunderson, one of the most produced playwrights in America since 2015, who, like Hwang, also previously served as a panelist judge in 2020. "I'm participating again this year because I believe in the young writers it serves and supports. ENOUGH! is where you will meet the future of American Theatre."
Students can submit their plays at enoughplays.com/writing. Educators, theaters, and organizations looking to bring ENOUGH! to their community should visit enoughplays.com for more information or contact producer Michael Cotey at mcotey@enoughplays.com. Previous winning ENOUGH! scripts are available for purchase and licensing through Playscripts. Visit playscripts.com to learn more.