BWW Interview: Terry Donnelly Talks Irish Rep and THREE SMALL IRISH MASTERPIECES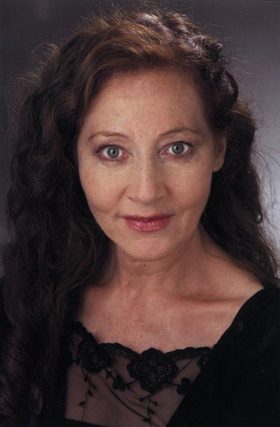 Terry Donnelly says several actors she knows envy her for working at Irish Repertory Theatre. Artistic Director Charlotte Moore and Producing Director Ciarán O'Reilly, both actors, have fostered a welcoming home for performers at the Rep, the actress says. "They're the most supportive and nurturing people that you could possibly work for, the two of them," Donnelly told us in an interview BroadwayWorld. Another bonus: "Great snacks at the Irish Rep, always - that's one of our specialties."
Donnelly has worked on plays at the Rep on and off since the theatre company's creation - over two decades, including the immersive James Joyce piece, THE DEAD, 1904 the past two winter seasons. Up next for Donnelly is Three Small Irish Masterpieces, which is in previews at the Irish Rep's Studio Theatre. MASTERPIECES features a set of three one-act plays, from writers William Butler Yeats, Lady Gregory, and John Millington Synge, linked together with music and song. It's part of the mission of the Irish Rep to bring light to the classic literary works of Ireland, along with works from contemporary writers (Conor McPherson's THE SEAFARER will have a production at Irish Rep this spring).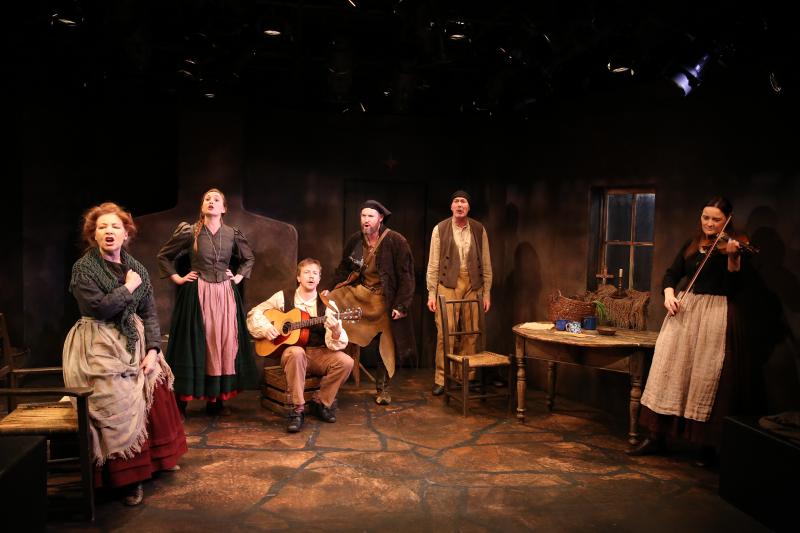 With the works of writers like Yeats and Joyce, however, comes the acting challenge of heightened, poetic language. A self-proclaimed "Joyce aficionado," Donnelly calls the daunting style a joy to tackle. "This is rich, rich language that you rarely find nowadays," she says, laughing about the technicality of it all. "[You have] long, long sentences with lots of descriptive adjectives in them...it's a knowledge that comes to you after awhile: keep breathing, keep breathing steadily."
Part of Donnelly's comfort with the rich material comes from her acting roots at The Abbey Theatre in Ireland. There, she had conservatory-like training, living and breathing theatre as a young performer. The theatre taught a combination of classic works and contemporary plays - much like she's doing now at Irish Rep. "It's a blur of theatre when you're a young actor starting out," Donnelly says. "World events passed me by and I had no knowledge of what was happening out in the world. It's a very sheltered world, actually because you do so much theatre. You hardly raise your head." Still, Donnelly calls her training at the Abbey a "glorious" time of her life.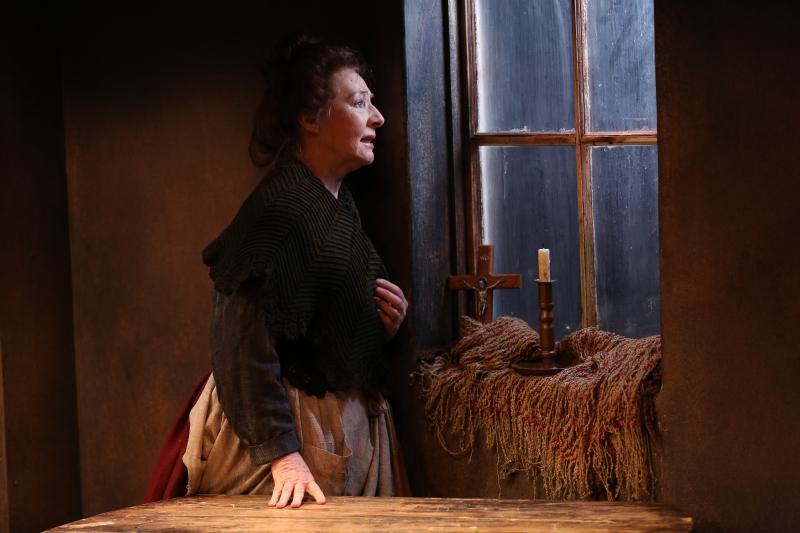 Now, as she prepares for Three Small Irish Masterpieces, Donnelly relishes being around the familiar faces at Irish Rep. Artistic Director Charlotte Moore will be at the helm of the play as director. Donnelly will be joined onstage by other Rep regulars, including Colin Lane (Crackskull Row) and Clare O'Malley (The Dead, 1904). She says the generosity and support doesn't stop at the artistic team - the audience is often filled with folks who come back to see them again and again, production after production. For Donnelly, it's part of why she keeps returning to the Rep, and why she feels terribly lucky to work there. "At the end of the show, when we face the audience, to see those beaming faces," she says. "It's like your mommy and your daddy out there every night, just beaming like you can do no wrong."
THREE SMALL IRISH MASTERPIECES runs March 2 through April 15 at the Studio Theatre at the Irish Repertory Theatre. Tickets to the show are available for $50. Tickets are on sale now through Irish Rep's box office by calling 212-727-2737, or online at www.irishrep.org.
A one-act play can achieve a kind of greatness. If that one-act play is written by John Millington Synge, Lady Augusta Gregory, or William Butler Yeats, surely it has a head-start in that direction. With their romantic views of the past, and their wondrous sets of laws and techniques, these Three Small Irish Masterpieces, lovingly presented, full of politics, wild humor, unique displays of language, and finally, deep tragedy, come as close as can be to Masterworks.
In addition to their artistic merit, these plays are significant to Irish history. In the late 19th century, during the Celtic Twilight (also known as the Irish Literary Revival), Yeats and Lady Gregory turned their attention to Irish theater as a means of increasing national pride and identity through a shared mythology. These short plays, along with many others, were written and performed as part of this initiative. Joined by Synge and Edward Martyn, Yeats and Gregory founded the Irish National Theatre Society, which opened The Abbey Theatre in 1904, solidifying the preservation and presentation of Irish theatre going forward.
The creative team for Three Small Irish Masterpieces will include set designer James Morgan (Finian's Rainbow), costume designer Linda Fisher (Rebel in the Soul), and lighting designer Michael Gottlieb (The Dead, 1904). The cast of Three Small Irish Masterpieces features Colin Lane (Crackskull Row), Terry Donnelly (The Dead, 1904), Clare O'Malley (The Dead, 1904), David O'Hara ("Agents of S.H.I.E.L.D"), Adam Petherbridge (In the Secret Sea), and Jennifer McVey (Philip Goes Forth)