Latest News on Colin Lane
Stage Credits
  [Off-Broadway]
Irish Rep Off-Broadway Production, 2018
Performer
  [Off-Broadway]
Off-Broadway Premiere, 2017
Rasher
Basher
  [Broadway]
Roundabout Revival, 2005
Cornelius Melody (Understudy)
Stage
Performances
  [Off-Broadway]
Irish Rep Off-Broadway Production, 2018
Performer
  [Off-Broadway]
Off-Broadway Premiere, 2017
Rasher
Basher
  [Broadway]
Roundabout Revival, 2005
Cornelius Melody (Understudy)
Colin Lane News
The Grahams Release 'Kids Like Us' Music Video
by Kaitlin Milligan - May 12, 2020
Like a snapshot kaleidoscope of the human experience, the spellbinding 'Kids Like Us' music video for alt-pop band THE GRAHAMS flashes by in a whirlwind of colors, emotions, and locales.
The Grahams Premiere Balmy Springsteen-esque Anthem 'Kids Like Us'
by Abigail Charpentier - Mar 6, 2020
Alt-pop band THE GRAHAMS have released the empowering title track off their upcoming third album KIDS LIKE US (set for release on March 27, 2020 via 3 Sirens Music Group/RED MUSIC/The Orchard). The band explains to Culture Collide (who premiered the track yesterday), "While the sounds and imagery of [Bruce] Springsteen and [Neil] Young emphasized breaking away from the constrictions of family, economy, society on the fringes of a dead-end town (like Springsteen, in our case it was the Jersey suburbs), "Kids Like Us" explores growing up and living in towns that are simultaneously confronting climate crisis and environmental damage, opioid epidemics, underemployment, and an entire country on the brink of madness. Overall, we were experiencing a need to break free. Break free from politics, from the hatred, from adulthood, from the constant clamor and disappointment, from the Nashville scene, from preconceived notions of who we were, and from the artistic constraints we felt in the past."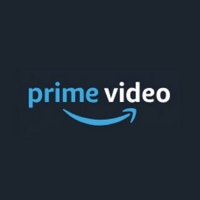 Amazon Prime Video Announces Original Stand-Up Specials From Ten Australian Comedians
by Kaitlin Milligan - Sep 4, 2019
Amazon today announced that a series of stand-up specials featuring Australian comedians will be filmed in Melbourne this September and premiere exclusively on Prime Video in early 2020. The specials will include a talented roster of award-winning and nominated comedians, and be made available to Prime members around the world in more than 200 countries and territories. The new specials will include performances by Lano & Woodley, Zoë Coombs Marr, Judith Lucy, Tommy Little, Anne Edmonds, Tom Walker, Celia Pacquola, Dilruk Jayasinha, Alice Fraser and Tom Gleeson.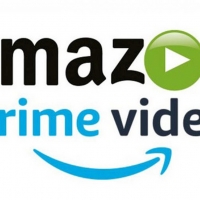 Amazon Prime Announces Ten New Stand-Up Specials From Australian Comedians
by Sarah Jae Leiber - Sep 3, 2019
Deadline reports that Amazon Prime has announced a slate of ten new Australian stand-up specials that will premiere on the streamer in early 2020.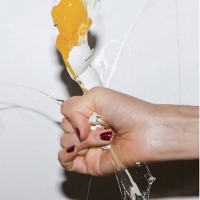 The Hole and UTA Artist Space Announce MEET ME IN THE BATHROOM: THE ART SHOW
by Julie Musbach - Aug 20, 2019
The Hole and UTA Artist Space announce Meet Me In The Bathroom: The Art Show, presented by Vans.

BWW Review: OTHER PEOPLE'S MONEY at Florida Studio Theatre
by Carolan Trbovich - Aug 19, 2018
Other People's Money at Florida Studio Theatre

Plain White T's' 'Hey There Delilah' to Be Adapted For TV
by Julie Musbach - Aug 7, 2018
Lively McCabe Entertainment will collaborate with Grammy and Tony Award nominees Plain White T's to develop a television adaptation of the band's chart-topping song 'Hey There Delilah."  Described as a contemporary fairy tale expanding on the story within the song, the concept is from T's front man and songwriter Tom Higgenson, writer Jeremy Desmon (Pump Up The Volume, One Hit Wonder), and Lively McCabe's Michael Barra, with Desmon attached to write. Primary Wave's Deb Klein is attached to produce.

Florida Studio Theatre Closes Season with OTHER PEOPLE'S MONEY
by Julie Musbach - Jul 12, 2018
Studio Theatre (FST) concludes its 2018 Summer Mainstage Season with Other People's Money, Jerry Sterner's timely comedy about Wall Street sharks and small town business. Called "Involving, disturbing, and above all, expertly crafted" by New York Magazine, this hit period piece explores ethics, business, and loyalty.
Plain White T's Announce New Album & Share New Music Video YOUR BODY
by Macon Prickett - Jun 18, 2018
GRAMMY-nominated, multi-platinum alt-pop band, Plain White T's, are excited to announce that they will be releasing their highly anticipated eighth studio album, Parallel Universe (produced by Matt Squire [Ariana Grande, Panic! At The Disco)] via Fearless Records on August 24th!  The new album follows their 2015 independent release American Nights and marks their return to Fearless after 13 years. The band's endlessly hummable signature melodies still shine at the center of this galaxy, but their Universe morphed into an otherworldly atmosphere of ethereal electronic pop strengthened by lush guitar tones and synth transmissions. We can't wait for you to hear it. Full track listing can be found below!
Irish Rep Extends THREE SMALL IRISH MASTERPIECES
by Julie Musbach - Mar 12, 2018
Due to popular demand, Irish Repertory Theatre (Charlotte Moore, Artistic Director and Ciaran O'Reilly, Producing Director) announced today a one-week extension for THREE SMALL IRISH MASTERPIECES, featuring three of Ireland's most beloved one-act plays: The Pot of Broth by William Butler Yeats & Lady Gregory; The Rising of the Moon by Lady Gregory; and Riders to the Sea by John Millington Synge.
Colin Lane Frequently Asked Questions
How many Broadway shows has Colin Lane been in?
Colin Lane has appeared on Broadway in 1 shows.
How many West End shows has Colin Lane been in?
Colin Lane has not appeared in the West End